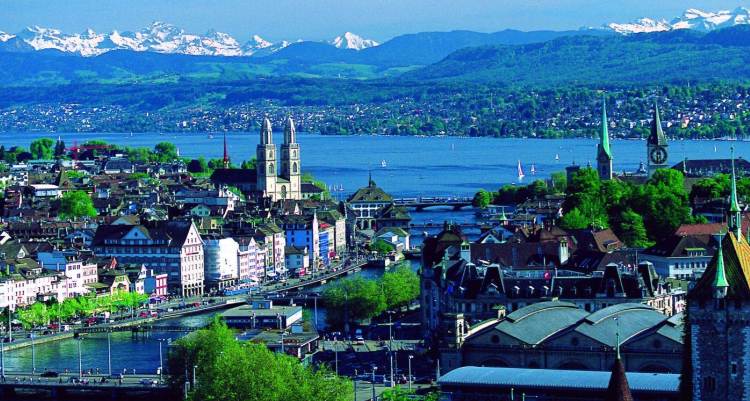 Zurich is one of Switzerland's best kept secret, morphed into a vibrant city, located amid one of Europe's most beautiful settings—on the western shores of the crystal-clear Lake Zurich, with great views of snowy peaks in the distance. Whether you choose to amble along the cobbled alleys that crisscross Altstadt (or Old Town), grab a drink in a cozy café, check out one of the city's 50 museums, or explore the promenades that line the shores of Lake Zurich; there's so much to do and see during your visit. Plus, Zurich enjoys a reputation as an extremely clean and litter-free city. So it should come as no surprise that it has been named several times as the city with the best quality of life in the world!
Where You'll Stay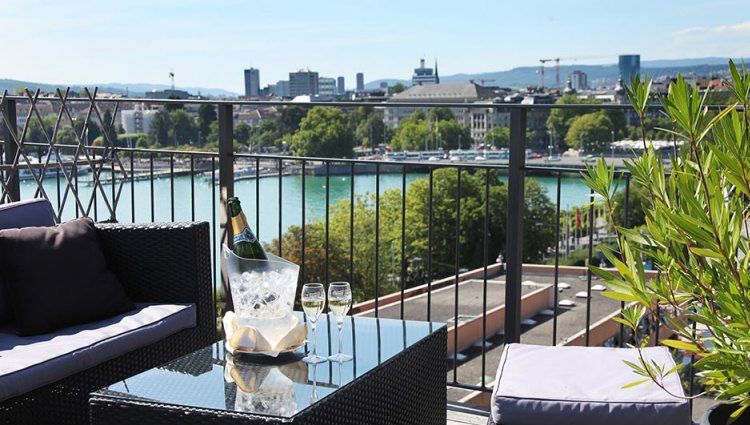 Travelers on VBT's Lake Constance: Germany, Austria & Switzerland biking vacation will have the opportunity to spend two nights in Switzerland's largest city if they choose to take our Post-trip Extension. This package includes a two-night stay at the centrally located, 4-star Hotel Ambassador a l'Opera, which is just a 5-minute walk from a lakeside park and nearby Old Town. We recommend exploring the areas closer to the hotel on foot and then if you want venture further afield around the city it may be beneficial to purchase a ZurichCARD. The card provides unlimited travel on trams, buses, trains, boats and cableways. Free admission to all museums is also included with the card, as is a 10% discount at selected shops in the city.
What to See


For any first-time visitor, a stroll through the Old Town is a must. From your hotel, you can visit a variety of sights including the magnificent neo-Baroque Opera House, a multicultural promenade on Oberdorfstasse—with quaint streets, tiny hidden squares and many buildings steeped in history—and the Grossmünster, a Protestant church built in a Romanesque style with distinctive twin towers. This is where the Reformation began in German-speaking Switzerland. For more insight into Swiss history, be sure to visit the Swiss National Museum, the Zurich Museum of Art, or the Centre Le Corbusier—all free with your ZurichCARD! A visit to the Botanischer Garten (Botanical Gardens) can also be rewarding, with its 3 million plants incorporating 15,000 species. And if shopping is on your to-do list, then head out onto the Bahnhofstrasse, which is where you'll find many of Zurich's luxury shops.
Take a Boat Ride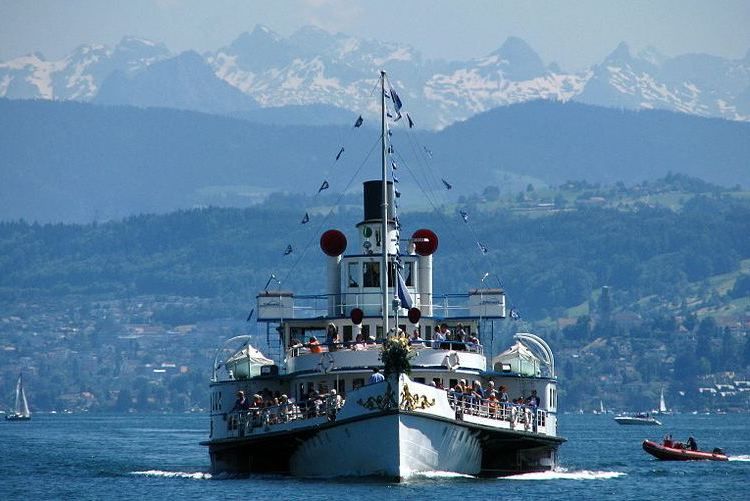 Perhaps you'd like to view more of the city's natural beauty by taking a lake cruise on a paddle steamer. If you walk to Burkliplatz from our hotel, you can buy a ticket at the pier for any of the dozen or so operators. Most of the steam ships have different levels of decks and lots of windows, so you can enjoy wide-angle views of the remarkable Alps and the shores of the lake. During peak season, boats depart about every 30 minutes.
Some helpful links to learn more:
http://youtu.be/_hplFBrbzvE?t=1m44s
New York Times | 36 Hours in Zurich
To learn more about VBT's Lake Constance: Germany, Austria & Switzerland biking vacation including a daily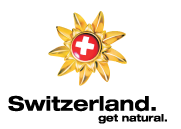 itinerary and all available 2015 departure dates, please click here. To request a free VBT catalog in either print or digital format, please click here. If you would like to reserve a vacation or speak with one of our Tour Consultants, please call 800-245-3868. They are available Monday-Friday from 8:30am to 6:30pm EST and Saturdays from 10:00am to 3:00pm EST.