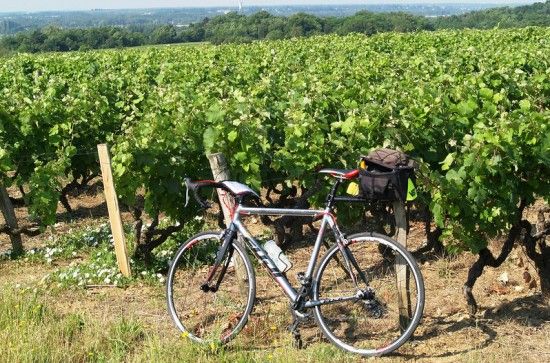 The Loire is the longest river in France, flowing westward from the high massifs of the French Alps to the Bay of Biscay on the Atlantic Ocean. Along it's 600+ mile journey, the Loire serves as the lifeblood to a stunning region known as the "Garden of France" that is full of verdant vineyards and majestic châteaux that dot its valley. The richness of its soil has facilitated a century-old history of grape growing in the region. In fact, during the High Middle Ages Loire Wines were the most sought after in western Europe, even more so than Bordeaux. Travelers on our Loire Valley biking tour will love spending their days tracing the river's banks and stopping to marvel at architectural wonders and sip word-class wines. The Loire region produces a variety of grapes that are used in the making of red, white and sparkling wines, and during our tour you'll get to sample quite a few. Here are some of our favorites.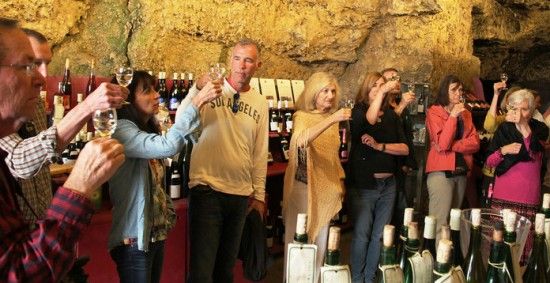 Chenin Blanc
This white grape's high acidity allows for its malleability in making everything from sparkling wines like Chemant to sweet dessert wines. We'll get to taste some examples of wine made from Chenin Blanc when we visit Vouvray, an AOC—which stands for Appellation D'origine Conrolee, France's certification for geographical indication of produce—that is known for its a dry style that develops hints of honey as it ages.
Sauvignon Blanc
Although this green grape can trace its French roots to Bordeaux, there are many AOC's in the Loire Valley that harvest Sauvignon Blanc. The difference of the soil in Loire—which drains better and is more gravel based—imparts hints of minerals and spiciness; whereas Sauvignon Blanc's in Bordeaux tend to taste more fruity. Wines made from Sauvignon Blanc are often served with cheese and perhaps more surprisingly, sushi.
Cabernet Franc
While a majority of wines produced in the Loire valley are white, this black grape is used to make some of the region's best reds. When vinified alone, one can detect a peppery taste and aromas that recall tobacco and raspberries. However, Cabernet Franc is often blended with Cabernet Sauvignon and Cot Noir, especially in the Amboise-Touraine region. VBT travelers will taste wines made from Cabernet Franc during our visits to Blois and the charming village of Azay-le-Redeau, when we sample vintages once produced by local monks.
These are just some examples of the world-class wines you'll enjoy on our Loire Valley biking vacation. If you would like to reserve a vacation or speak with one of our Tour Consultants, please call 800-245-3868 or visit www.vbt.com . They are available Monday-Friday from 8:30am to 6:30pm EST and Saturdays from 10:00am to 3:00pm EST.