One of the most glorious things about spring is the abundance of blooming flowers. A treat for the eyes, spring flowers also symbolize new beginnings, inspiring ourselves to blossom during this invigorating season. Life is all about stopping and smelling the roses, especially this time of year. That's why we've put together a list of the most beautiful destinations in Europe for spring flowers:
Keukenhof, The Netherlands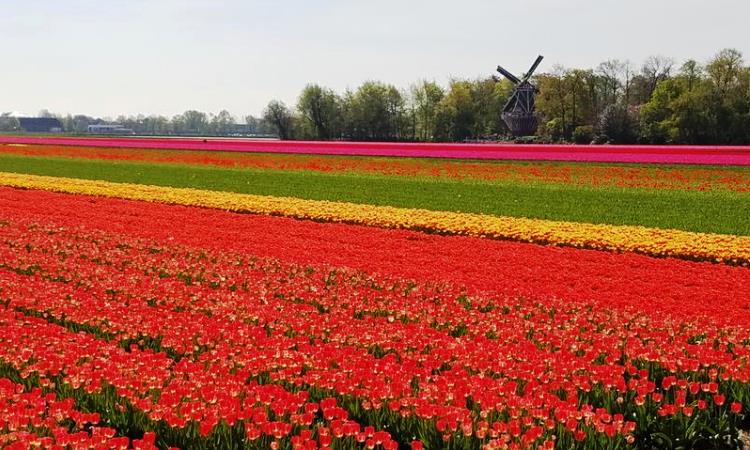 When people think of the most beautiful flowers to see in Europe, the Netherlands' sprawling tulip fields often first come to mind. And for good reason - there are few places elsewhere in the entire world where you can see such a colorful collection of blooms.
To be really impressed by some serious flower power, visit Keukenhof. Nicknamed the "Garden of Europe," Keukenhof is one of the largest tulip gardens in the world, spanning nearly 80 acres, and is home to more than 800 colorful varieties of tulips. Seven million of the flowers will bloom there this spring, ensuring your visit will be an unmatched display of botanical beauty!
Experience Keukenhof and have more flower fun, including a visit to the world's largest flower auction, on our Holland in Springtime Bike & Barge tour.
Provence, France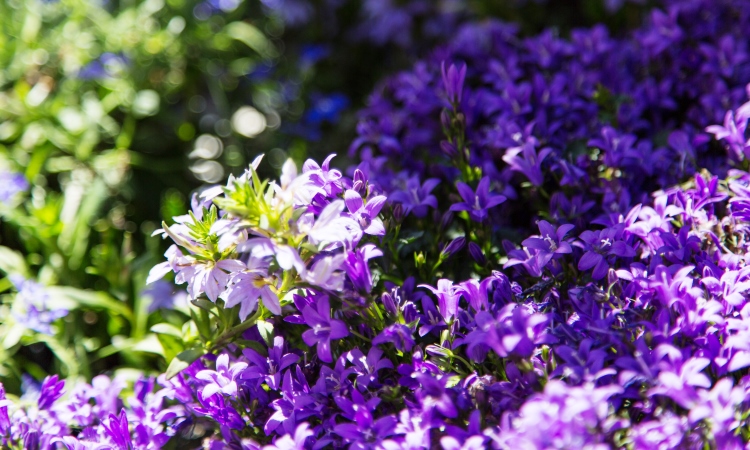 Savor spring with a visit to the South of France. In Provence, sprawling flower meadows awaken from their wintry slumber to embrace the sun. Vibrant red poppies and billowy centranthus are just some of the gorgeous blooms you'll see, according to Marvellous Provence. And there's no sweeter finale to a day of flower-gazing than a farm-to-table meal and glass of French wine. Be sure to make a trip to Saint Rémy, too, a village where van Gogh lived and painted his flowers.
Explore Provence on both our Provence: The Alpilles biking tour and France: Slow Road Through Provence walking tour.
The Dolomites, Northern Italy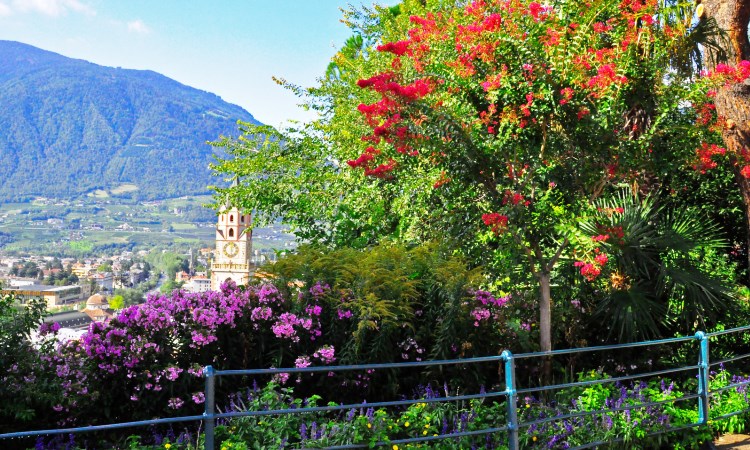 While most of the year all eyes are on the soaring, rugged peaks of the Dolomites in Northern Italy, during the spring smaller-scale wonders capture visitors' attention. Scores of alpine flowers bloom in the meadows surrounding the Dolomites in springtime, creating a fantastic palette of colors that make the majestic Dolomite vistas even more awe-inspiring. Spend the day cycling past beautiful flower fields and relax at night in local villages' renowned thermal baths.
Discover the Dolomites for yourself on our Italy: Cycling the Dolomite Valleys and Gateway to the Dolomites: Biking Bolzano to Lake Garda tours.
To request a free VBT catalog and learn more about other exciting destinations throughout the world, click here. If you would like to speak with one of our Tour Consultants, please call 800-245-3868. They are available Monday through Friday from 8:30 a.m. – 6:30 p.m. EST and Saturday from 10:00 a.m. – 3:00 p.m.