Editor's Note: This blog post was originally posted on The Asbury Perspective by VBT traveler Lowell S. about his recent vacation on our Heart of Europe Bike & Barge tour.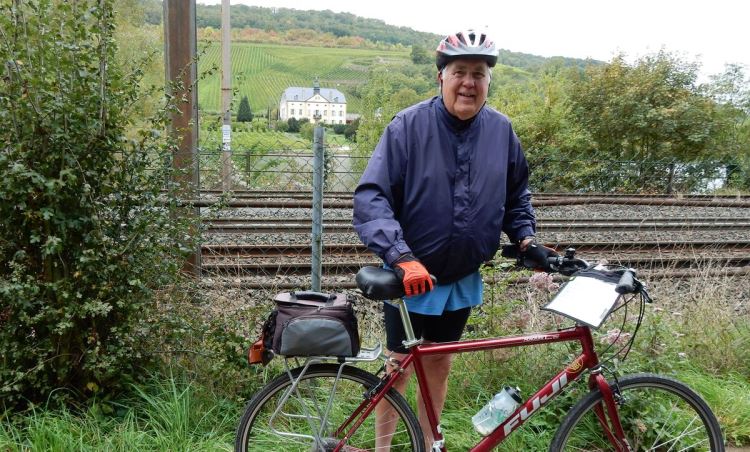 What happens when a 71-year-old who hasn't ridden a bike in 30 years say "yes" to an invitation to embark on a 7-day European Bike and Barge tour? He gets in better shape and has the time of his life!
Last summer, my good friend and golf buddy Larry asked me to join him on a VBT cycling trip. (VBT hosts cycling and walking tours worldwide.) Larry has taken a number of these trips and was looking for a partner. Knowing that my wife prefers traveling when the grandchildren are involved – and his wife no longer enjoys flying – I seemed like the perfect choice.
The only hitch: while I play golf regularly and work with a personal trainer, committing to a vacation centered around 20 to 30 miles of cycling each day was a little daunting. Fortunately, I had my very own Tour de Lowell volunteer training corps at Bethany Village, the retirement community where my wife and I live.
The sore seat challenge
Larry loaned me a bicycle, and as soon as the weather got warm, I begin to train with short rides around the Bethany Village campus. I soon learned that endurance on a bicycle does not necessarily come down to leg strength or cardiovascular conditioning, but how long your rear end can endure sitting on the tiny, hard, seat!
During a lunch at Bethany Village, I mentioned my upcoming trip. Fellow resident LeRoy Erickson said he and his wife had taken these tours in the past and volunteered to help me train. So, now we had an 86-year-old training a 71-year-old for a bicycle trip!
I spent the summer riding three to four times a week. In the weeks leading up to departure, Leroy and I were logging anywhere from 10 to 17 miles on each ride. I also decided to take some solo training rides focused on hills, but on a ride labeled easy, I learned I needed a lot more training in that area.
Trip total: 150 miles cycled
On September 30, Larry and I took to the skies and landed in Frankfurt that night. The next morning we flew to Luxembourg and our cycling adventure began. The tour offered days with short-, mid- and long-mileage options, and I spent two of my afternoons cruising the Mosel River on our barge alongside our fellow cyclists and cheering them on. In seven days I logged 150 miles, with short days totaling 20 miles and long days around 33. Larry took the long-option challenge and ended up riding 190 miles.
An intimate look at the Mosel Valley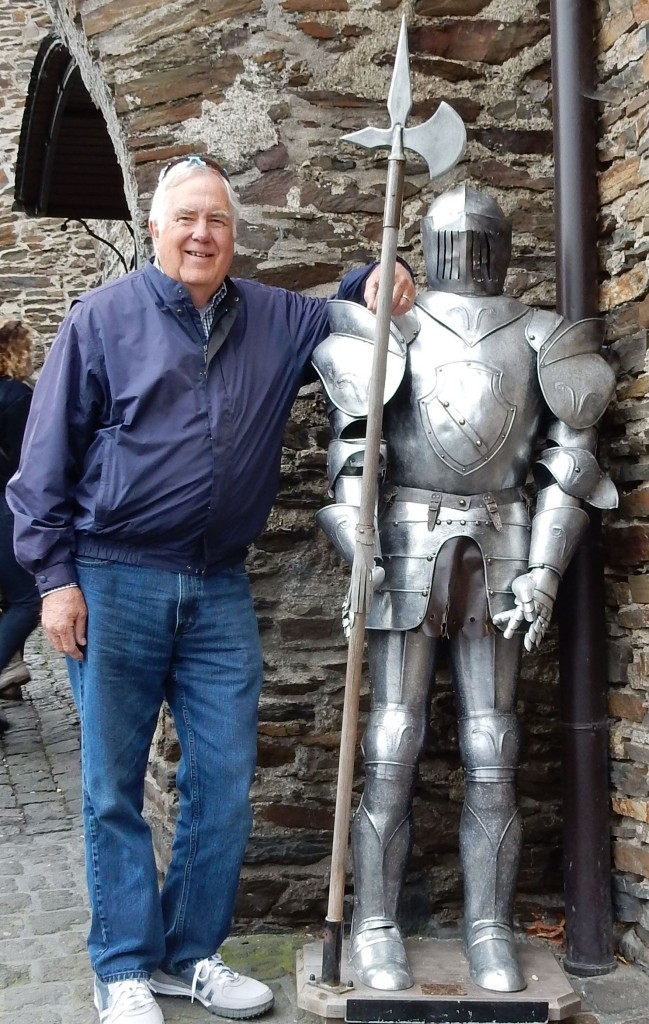 Seeing the countryside up close and personal from a bike was a unique experience that gave us an intimate view of parts of Luxembourg, France, and Germany you don't see on city tours or cruises. Our tour group was a fun mix of people of different ages and fitness levels. There were at least 7 of us in our 70s, while the oldest will be 80 in January.
The food and wine was a highlight of every day, and thanks to all the physical activity each day brought, it was guilt-free! Our VBT Tour leaders and the city tour guides were outstanding, teaching us so much about the history, culture, and geography of the Mosel Valley. I was thrilled to have been able to accomplish the trip despite being a casual biker.
To read the full travelogue of Lowell's trip with daily highlights and many beautiful photos from his Heart of Europe Bike & Barge tour with VBT, click here: http://bit.ly/20AiNRC