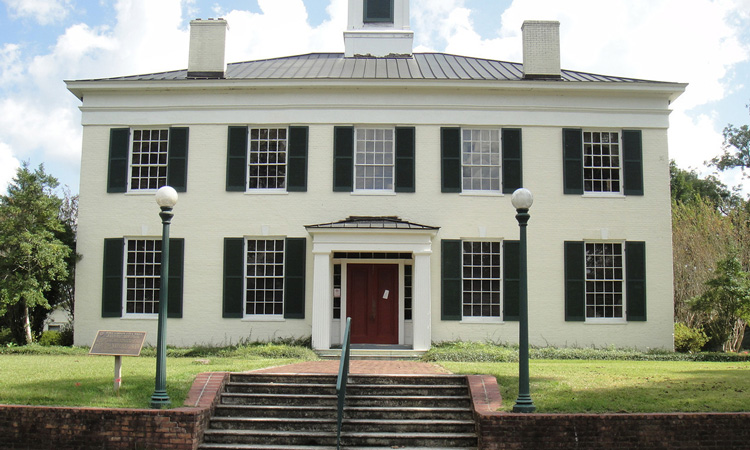 Mississippi's storied legacy is evident in its cultural landscape: from the fiction of Faulkner and Welty to historical reenactments of bloody battles between the Union and the Confederacy. But the ghosts of the antebellum South are no more visible than in the windows and doorways of Mississippi mansions, especially those in Natchez, the primary site of VBT's Mississippi: The Natchez Trace bicycling vacation.
International Roots
Influences from many different countries—Creole, French, British, Spanish, African, and Caribbean—permeate Southern society and are certainly present in Mississippi antebellum architecture. According to the Mississippi Historical Society, most antebellum homes are in the Greek Revival style, such as Natchez's Ravenna, built in 1835. Characteristics of Greek Revival architecture, such as ornate molding, gables, friezes and columns, all hearken back to the marble monuments of ancient Greece. That's also why many stately Mississippi mansions are painted white. These plantation homes were expressions of status and opulence at a time when some families in the American South were among the richest people in the world.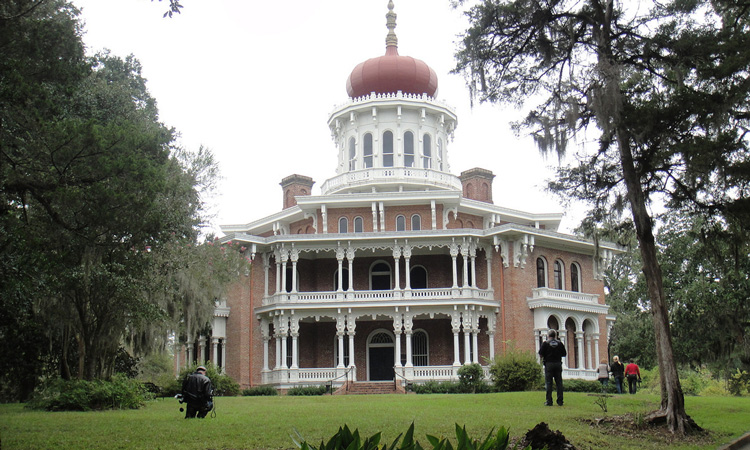 For more examples of Greek Revival mansions beyond Ravenna, be sure to check out Auburn, Dunleith Inn and The Burn Bed and Breakfast, which is the oldest Greek Revival mansion in Natchez, according to Visit Natchez. It was built just one year before Ravenna!
But Greek Revival isn't the only architectural style you'll see in the Magnolia State. Federal, Gothic Revival, Romanesque Revival, and Italianate styles are all also apparent. With its irregular designs, cupolas, and towers, Italianate, so named for its homage to Renaissance-era Italian villas, is just as visually striking as Greek Revival.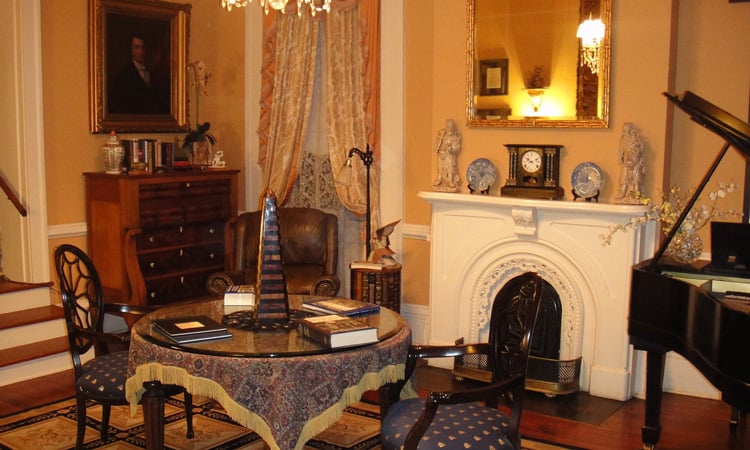 A Sobering Reminder
Visitors have just as much to learn from the dead as they do the living. According to Frommer's, the Natchez City Cemetery is an essential for adventurers who want to learn more about antebellum architecture. The cemetery is not only enormous and immaculately kept, but its many grand mausoleums, handmade statues, and nineteenth-century ironwork further showcase an aesthetic that is solely southern. But it's also important to consider the complicated legacy of the antebellum South in a place like this, where some plantation owners requested to be buried alongside servants they considered friends.
The Windsor Ruins
Even the ruins of a once great mansion can tell visitors a lot about Mississippi. Despite rumors that the famous Windsor mansion, located in Port Gibson, was destroyed in the Civil War, it was actually burned down by a dropped cigar, according to Roadside America. Some say that the ghost of a Union solder haunts the crumbling columns that survived the blaze and still stand today.
To learn more about our Mississippi bicycling vacation, click here. If you would like to speak with one of our Tour Consultants, please call 800.245.3868. They are available Monday-Friday from 8:30 a.m. to 6:30 p.m. ET and Saturday from 10:00 a.m. to 3:00 p.m ET.