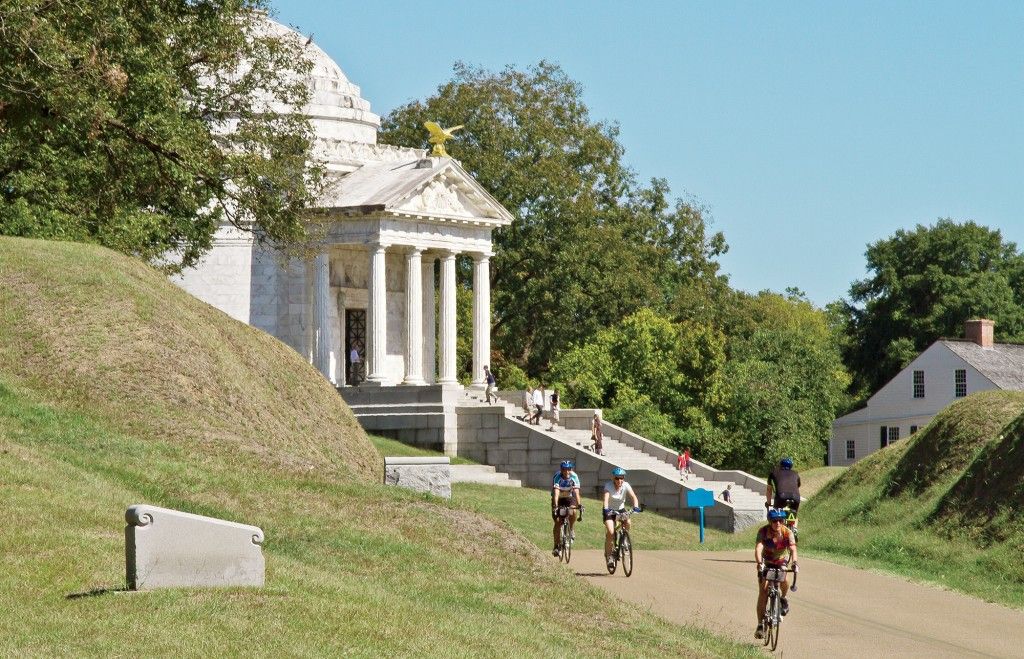 VBT's Bicycling and Walking vacations are nothing short of inspiring. But don't just take our word for it; ask VBT Traveler, Carole D. On her recent Mississippi: The Natchez Trace biking vacation Carole was moved to craft a poem about her travels with us. Enjoy Carole's poem below.
Only A Mole Hill
By Carole Davis
Sometimes in life you meet a friend,
Who you really want to keep.
It isn't that they're old or new,
Or even very deep……
Maybe it's the pony tail,
Or a New York lawyer's quote.
Maybe it's an artist's view,
Or a Winslow Homer boat.
Could it be a teacher,
Who thinks that kids are dandy,
With a warm and loving husband,
Fond of making candy?
Perhaps this "heart felt" feeling,
Has brought us to our knees.
With jokes and foreign accents,
Borscht Belt if you please.
Round they turn like a pirouette,
Dancing in the breeze,
Racing fast to claim those miles,
And he can cure a sneeze.
But many dollars she must count,
On a wedding oh so regal.
As hearty laughter rings the room
Will their papa make it legal?
This lone ranger bikes alone,
Her story still untold.
Yet she takes good care of fellow man,
Her person strong and bold.
Niece and aunt, two good friends,
Their style is not alike.
Up they go over many a hill,
Rolling on their bikes.
She's slim and quite a biker,
Runner and athlete too.
'Else you forget your husband,
That day you'll surely rue!
Run like the wind is his motto.
Bike till you reach the views.
Each has a strength and a purpose,
Wife Mary is his muse.
Doug and Nichols who led our pack,
With loving, guiding hands,
Watched as we labored up those hills,
Snacking in the stands.
Last there's the bard and her doctor,
Who wrote this little verse.
The course was long, the miles were tough,
But they never did reverse.
We're trailing to the end, dear friends.
The day is getting dark.
We hope to meet you someday soon,
Cycling round that park.
And if the gods do join us,
On wings with VBT.
Let us bike up to that mountain top,
For all the world to see!