---
VBT's travel experts have their finger on the pulse of sustainable travel trends—and this year, back-to-back tours are gaining popularity.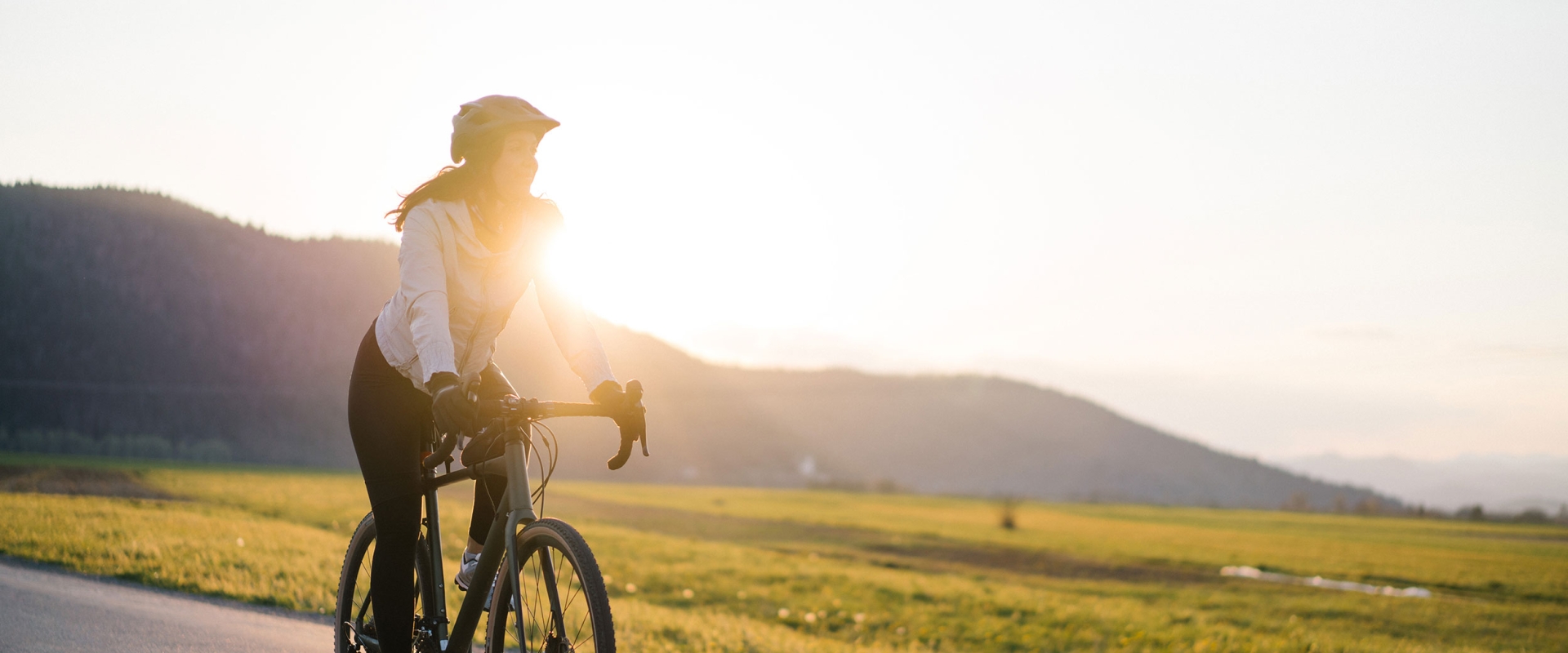 Back-to-Back Tours—it's the Latest Fashion in Sustainable Travel!
VBT's travel experts have their finger on the pulse of sustainable travel trends—and this year, back-to-back tours are gaining popularity. "We're seeing a lot of VBT travelers taking back-to-back tours in 2022," says Chris Skilling, VBT Vice President of Worldwide Travel. "It's a great way to get the most value from your airfare—and compared to taking two separate trips, it really lowers your vacation's carbon footprint."
Sustainability isn't the only reason to take back-to-back tours. For travelers with the time and resources, longer journeys can deliver a more complete experience and deeper knowledge of the region. We asked VBT's travel experts to pick some of their favorite back-to-back tour combinations for a seamless "Grand Tour of Europe"—and here's what they told us:
By Land and By Water: Get the Best of Both Worlds
There's nothing like watching the ancient castles and quaint villages of Europe drift by as you float down the river—which is why pairing VBT Bike & Boat Tours with traditional VBT Guided Tours makes for a perfect adventure! On Bike & Boat tours, your floating hotel travels with you. And while your room stays the same during your Bike & Boat tour, the scenery outside is always changing.
For over 20 years, Katia Torre has been developing VBT bicycling vacations in her native Italy, where she lives, bikes, and explores. Katia's extensive network of local Italian connections makes her an expert when it comes to finding the best cycling routes, hotels, restaurants, and attractions that aren't in the guidebooks. Katia's top grand tour recommendation is:
Italy Bike & Boat: Venice to Mantua Guided Bike & Boat Tour + Italy: The Dolomites, Bolzano to Lake Garda Guided Tour
"This is the perfect grand tour of northern Italy," says Katia. "Of course, there's no substitute for seeing the famous floating city of Venice by boat—that's the way its lagoon islands and Grand Canal are meant to be seen! When your tour ends in Verona, it's easy to catch a short train ride to Bolzano—and begin your guided tour of northern Italy's Dolomites region."
Cover More Ground with Back-to-Back Tours
One of the great features of a back-to-back grand tour is the ability to see several countries. Native French speaker and veteran VBT Travel Director Anne Minnerly has been designing VBT tours in France for over 20 years—and she knows all the cycling paths, exquisite restaurants, and hidden hamlets of this region through and through. Ask Anne for her top multi-national European tour pairing, and her answer is right at her fingertips:
France: Bordeaux to La Rochelle Guided Tour + Switzerland, Germany & France: The Black Forest & the Alsace Wine Route Guided Tour
"Your Bordeaux tour ends in Paris, and most people want to spend a few extra nights just exploring the shops, museums, and restaurants of the City of Light," says Anne. "A post-trip extension in Paris is a seamless way to connect these tours and get the most out of Paris! From there, it's just a short train ride to Basel, Switzerland, where you'll cycle along the famous Alsatian Route des Vins and into the Black Forest."
Katia has a different approach to multi-national tours—leaning instead towards southeastern Europe with:
Slovenia, Austria & Italy: Alpine Valleys Guided Tour + Italy: Valleys of the Dolomites Guided Tour
"You really get the best of three countries with this tour pairing," says Katia. "Your Slovenia tour ends in the marvelous medieval city of Salzburg, with its ancient castle and warren of narrow cobblestone streets. From Salzburg, it's easy to catch a train to Venice—just in time to start your exploration of Italy's famous Dolomites mountain range."
Get the Most for Your Travel Dollar with Self-Guided Tour Pairings
Pairing guided and self-guided tours helps stretch your budget while also lowering your vacation's carbon footprint. During your guided tour, your VBT trip leaders will introduce you to local customs and phrases—and help you get comfortable on your bike. Once you've found your comfort zone, a self-guided tour gives you a little more freedom, privacy, and independence. With self-guided tours, everything is arranged for you—including top quality accommodations, transportation to and from hotels, curated rides, beautifully organized route notes, and 24-hour VBT support if you need it. For independent exploration without all the fuss, it really is the best of both worlds! Anne recommends:
France: Vineyards of Beaujolais Self-Guided Tour + France: The Burgundy Wine Region & Dijon Guided Tour
"This self-guided tour is a great way to explore the quaint Beaujolais villages of this French wine region at your own pace," says Anne. "When that tour ends in Belleville-en-Beaujolais, it's just a short drive to Cluny and the start of your guided Burgundy tour—where you'll explore the legendary vineyards and villages of France's Côte de Beaune and UNESCO World Heritage Route des Grands Crus."
If cycling Europe is on your bucket list of Big Trip destinations, our VBT Tour Consultants are eager to help! We'll answer questions, point you in the right direction with optional activities, sight-seeing, or trip extensions that will help you reach your goals. Just a quick call to 800.245.3868 will put you in touch with an expert Tour Consultant who will be happy to help you build a plan that ticks every box.