Looking for VBT Walking Vacations? All VBT Walking Vacations have moved to our sister company, Country Walkers. The same tours you know and love, plus exciting new itineraries, are available to book through their website.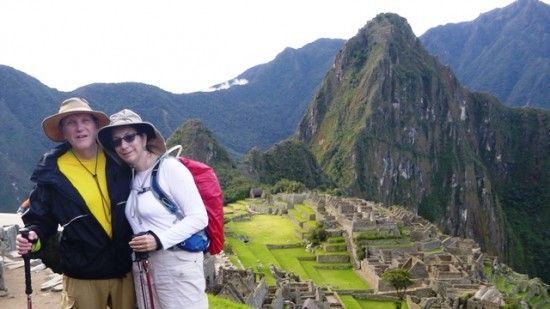 Ken and Helen B. are avid active travelers hailing from the Midwest of the US. Although bicycling is their main passion, they said they've been getting into hiking a lot more recently. After 5 memorable biking vacations with VBT they decided to go on our Peru: Machu Picchu and the Sacred Valley walking tour last March. "We have enjoyed all of our biking vacations with VBT so much that we wanted to see how VBT handled a walking tour and we've always wanted to see Machu Picchu". The couple enjoys taking vacations on their own in the summer months so the fact that a warm winter vacation with VBT allowed them to escape the cold of a Michigan winter while not breaking the bank appealed to them.
They were able to reserve pass for the Inca trail which made the approach to Machu Picchu a hike they would never forget. Helen also recalled the beautiful flora—particularly the renowned area orchids—as well as how interesting the locals' relationship with their animals were. "The alpacas used as pack animals—which we knew—were given offerings and decorated," Helen said. "We saw one local farmer turn his alpaca into an 'alpha alpaca' by giving it their homemade beer and then dressing hit's ear with red ribbons."
Besides Machu Picchu, what really resonated with Helen was the walk through the village of Cuyuni. "Being able to witness some of the ceremonial processions—the ceremonies thank Mother Earth— where they would offer items that would be burned, buried or floated down a stream was really a great experience that I won't forget," Helen recalled. She was also introduced to a local woman who was also a nurse and they had a lively conversation comparing nursing in Peru vs back in the US where Helen is a nurse herself.
Helen and Ken finished their vacation with the VBT post-trip extension to the Peruvian Amazon where Helen conquered a fear of heights on a canopy walk in the jungle. She added, "at first I thought to myself 'why did we decide to go to the jungle' after being at Machu Picchu, but in the end I wished we had more time there to do more great adventures with the rangers!" .
Their recent adventure to Peru was just the tip of the iceberg with the couple's travels. Helen and Ken first began organized group trips with a Bike Riders tour almost 12 years ago. After a couple of tours they wanted to check out some other companies to see what different destinations and experiences they could find. It turns out that a simple internet search lead them to VBT and back in 2006 the couple took our Ireland: Galway & Connemara Coast vacation. Helen said the pricing was the first thing that caught her eye—as well as how easy the flight and travel arrangements were—but it's been the attention to detail and the amazing Trip Leaders that have brought them back to VBT year after year.
Since their first trip, they have also biked with VBT in Holland, Acadia, The Czech Republic, Germany & Austria​ and Croatia. As avid cyclists they are more inclined to seek out a more challenging rated trip. Helen mentioned Croatia was somewhat hilly but it was a "fun challenge". She only wished the early May departures left her more time to prepare back at home. "We only got about 3 rides in before that vacation," Helen recalled. "Ken was able to do all the rides but I stuck to some of the flatter seaside rides in the last few days of the tour."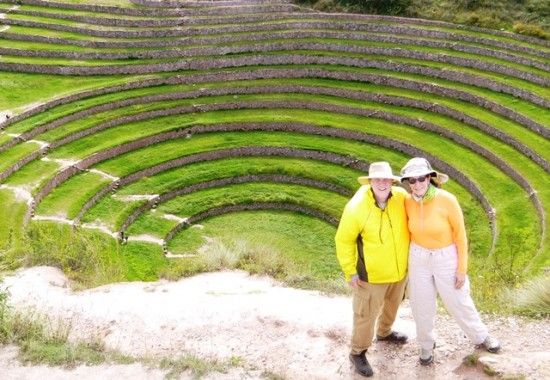 Helen and Ken are off to Italy for the first time on our Sicily: Biking the Southern Coastal Villages​ for 2014 as they wanted to visit Italy and chose Sicily due to its price and moderate rating. Looking forward they said they planned to stick to biking but want to "sprinkle in" some walking vacations. "We want to go to Hawaii, National Parks and Vietnam in the future" Ken said, "During this time of year we're really like the idea of another warm winter escape!"