If American history interests you then our Mississippi: The Natchez Trace ​biking vacation is your perfect active vacation destination. Beginning in Jackson and ending in Natchez, this tour fabulously combines Civil War and Native American history with Antebellum architecture, southern cooking, peaceful cycling routes, and the beauty and hospitality of the Deep South. Here are some of the highlights that travelers will discover on this 6 day adventure with VBT.
Vicksburg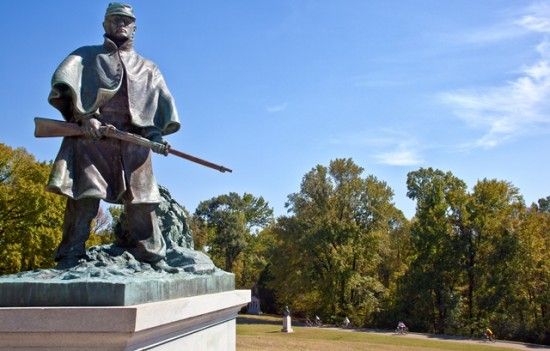 Although Vicksburg is only the 17th largest city in Mississippi it has played a huge role in American History. The city, originally a part of the Choctaw Nation, is perhaps best known as the site of one of the most famous civil war battles in Mississippi, if not the entire war. Upon the conclusion of Siege of Vicksburg in 1863, the Union army had full control of the Mississippi river. During our two night stay in Vicksburg we'll ride from our inn — a transformed Antebellum mansion—through Civil War battlefields and into the Vicksburg National Military Park. Here, a local historian will help bring history alive as we stop at select monuments for discussion. We'll continue on "the battlefield loop" cycling by many monuments before stopping for a picnic lunch and to learn more about the decisive Siege of Vicksburg. Before we leave, we'll stop to explore the USS Cairo Museum, a reassembled ironclad Union gunboat that was sunk by a mine.
Windsor Ruins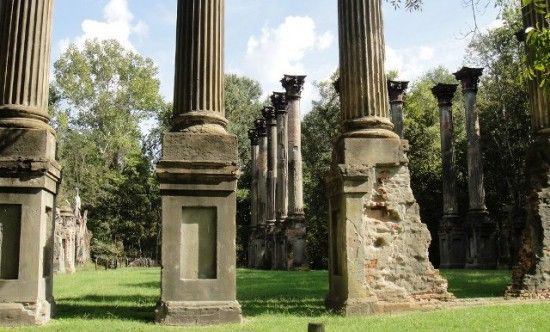 In Port Gibson—a town General Grant proclaimed as "too beautiful to burn" during the Siege of Vicksburg—we'll visit the ruins of the largest antebellum Greek Revival mansion that was ever built in Mississippi. Windsor, as it is commonly referred to, was built by Smith Coffee Daniel II in the years leading up to the Civil War. Tragically, Mr. Daniel passed away at the age of 34, after only living in the mansion for a couple weeks. The mansion was located on a 2,600 acre plantation and originally had four stories, 25 rooms, 25 fireplaces and a school and dairy at the basement level. During the war, Confederate troops were stationed on the rooftop observatory to guard against advancing Union troops. Although Windsor survived the war—the union turned it into a hospital—the magnificent home was later destroyed in a fire started by a thoughtless smoker. All that remains of present-day Windsor are twenty-three columns that stand 45 feet tall—which were constructed of bricks that were manufactured in an on-site kiln—and the balustrade that connected them.
Emerald Mound


Emerald Mound—which is designated a National Historic Landmark—was constructed by ancestors of the Natchez Indians around 750 years ago and is the second largest pre-Columbian earthwork in the United States. The eight acre site was built by depositing earth along the sides of a natural hill, thus reshaping it and creating an enormous artificial plateau. The Emerald Mound was used as a ceremonial center by the Natchez between 1250 and 1600.
These are just some examples of the historical attractions you'll visit on our Mississippi: The Natchez Trace​ biking tour. If you would like to reserve a vacation or speak with one of our Tour Consultants, please call 800-245-3868 or visit vbt.com. They are available Monday-Friday from 8:30am to 6:30pm EST and Saturdays from 10:00am to 3:00pm EST.