---
Essential cues that will distinguish the reputable tour operators from the questionable ones.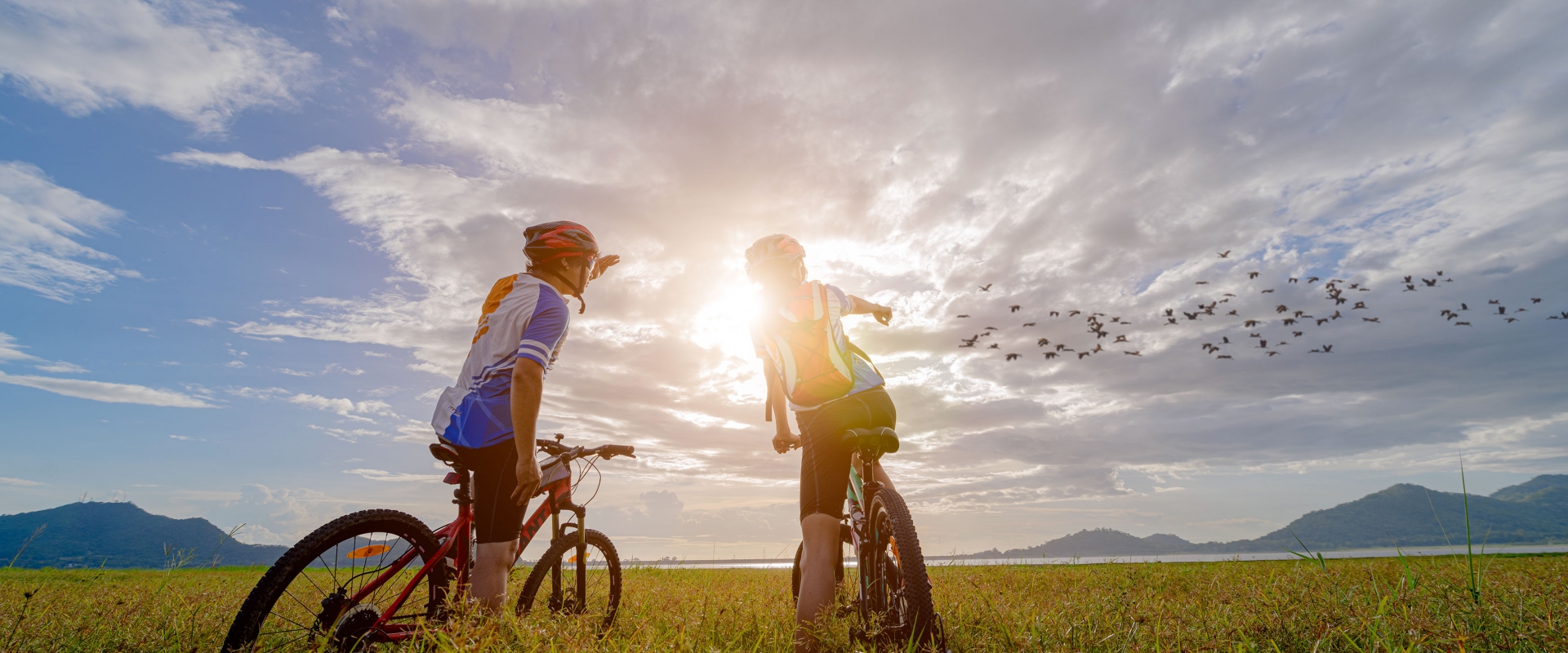 As you plan your 2022 travel, we know there are several bicycling and active travel companies for you to choose from. It can be difficult to know who to trust with a trip that might take you to the other side of the world. Make the wrong choice and you could find yourself completely on your own when you arrive in your destination—with no recourse to get your money back. Yikes!
We're here to help. Though we certainly hope you'll choose us as a travel companion, above all else we want you to be safe. That's why we wanted to share these essential cues that will distinguish the reputable companies from the questionable ones.
Check for affiliations and memberships. Industry backing and accreditation means everything. If a tour operator is active and in good standing with agencies like the USTOA (the United States Tour Operators Association) or ATTA (Adventure Travel Trade Association) you can have far more confidence that it's a reputable company. Just an FYI, VBT is a member of both.
Research them in the press. Check a tour operator's website for a link to their Press Room or a similar page. If they've been highlighted in local and/or national publications, you can be confident that they're serious about providing you with a memorable experience.
Check for accolades. If a tour operator has received awards and other recognitions for their itineraries and their service, that can certainly help give confidence. It's a good indication that they are 100% dedicated to your satisfaction and well regarded in the industry. Just pay attention to who gives the awards—if it's an organization you haven't heard of, it may not count for much.
Avoid travel clubs. You don't need to belong to a club with hefty subscription fees to get good travel deals. The truth is, once you pay the subscription fee in order to get access to a deal, it's not much of a deal at all.
Make sure they accept credit cards. In today's world, this might be a no-brainer. But if a company doesn't accept payment by credit card, then you'll have no recourse or support to get your money back should you later discover that they're not legitimate. Some scammers may request a wire transfer or mailed check as payment.
Ask for trip details. Confirm before you put down a deposit that the tour operator will provide all your trip details in writing. Once you are closer to departure, you can double-check your reservations with hotels and airlines.
Be careful about paying in full upfront. If you're close to your departure, then a tour operator will obviously require full payment. But if you reserve a date that's many months away, no one should demand full payment.
Check for their address. Be wary of companies that do not provide their address online (it's typically in the footer at the bottom of a website). If their contact information isn't visible, consider it a red flag; you can assume that they would rather you contact them in writing once they have your deposit.