What exactly is an E-bike? If you've never tried one, you're not alone! These electric-assisted bicycles are popular throughout the world, but are just beginning to gain traction in the US.
E-bikes look like regular bikes, with the addition of a small electric motor. This motor silently assists the rider's pedaling by reading his or her exertion and adding power. There is no throttle, and the rider still needs to pedal in order to move forward. There are multiple levels of assistance—on flat stretches and wherever you want to cycle unassisted, you can turn the assistance off, and the E-bike works like any other bike.
VBT leader Christian is a big supporter of E-bikes on tour. "E-bikes help close the gap between an 'easy' tour and a 'challenging' tour, so more people can experience more destinations," he says. Christian has noticed more people opting for E-bikes on the tours he leads in Italy, and he hopes the trend continues.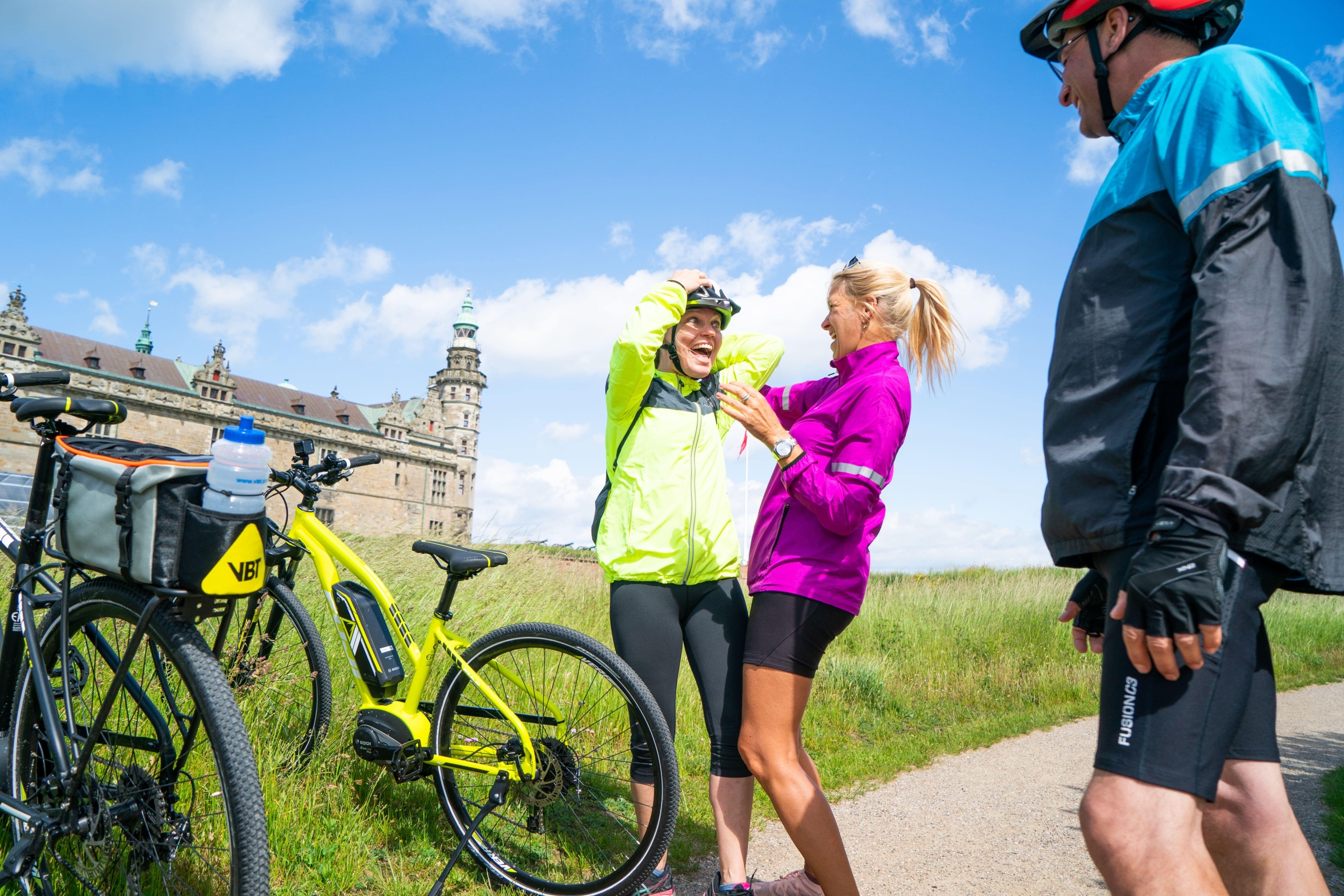 In addition to opening up more challenging adventures to riders of all levels, E-bikes are also great for couples of different cycling abilities. "You can ride together and be relaxed without having to worry about your pace. It becomes more about the journey...you can focus on experiencing your surroundings," Christian says.
While the electric assist will ensure that you get up that hill, an E-bike does not make up for the need to be a practiced and comfortable rider. Operators of E-bikes must be capable of and comfortable with all of the usual aspects of bike operation including mounting/dismounting, starting/stopping, pedaling, shifting gears, balancing, and maneuvering in varying traffic and road conditions.
VBT strongly recommends heading to your local bike shop to rent or demo an E-bike for the day before opting to use one on tour. Trying one out for yourself is the best way to ensure that you're comfortable riding one.
Christian is pretty sure you'll love it—"if we happen to have extra E-bikes on tour, we'll let guests who didn't select one try them out. Once they give it a try, they don't want to give it back!"
E-bikes are available on virtually every VBT tour—and at no added cost! Check out our full bicycle line-up and tour availability.