We want to immerse our travelers in the local culture of their destination by helping you learn about the native history, traditions, and cuisine first-hand. This is why we incorporate engaging group activities into our daily itineraries so that you can see what it's like to live in the shoes of a local for a few hours. To get an idea, check out this list of top cultural highlights on five of our popular European vacations.
Learn the ancient art of Stonecutting
Offered on our Croatia: The Dalmatian Islands ​biking vacation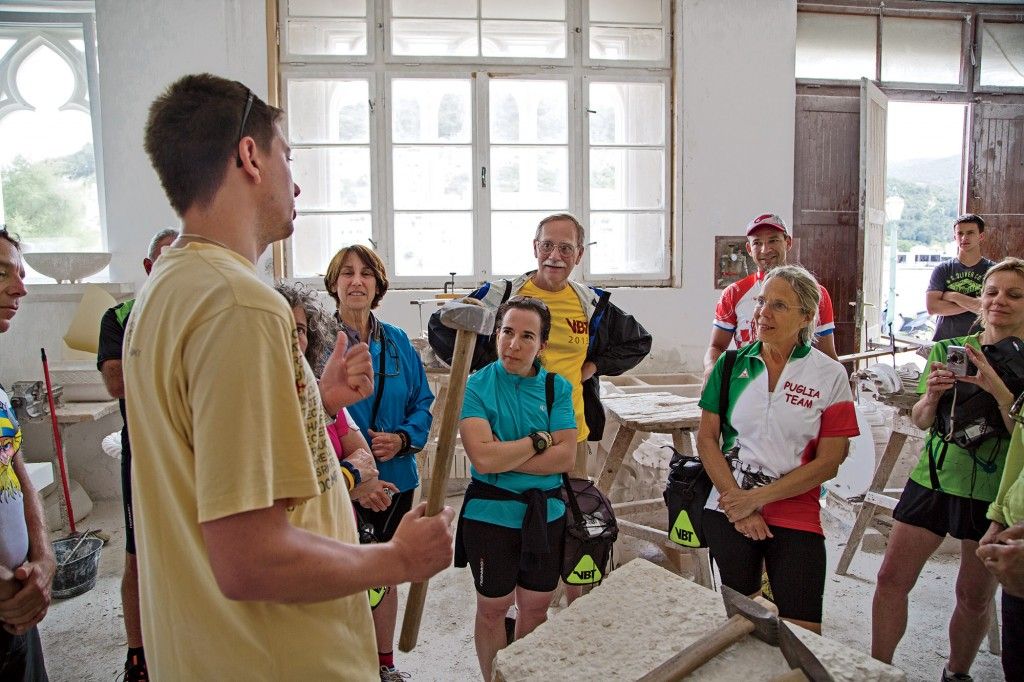 During our stay in the port town of Pučišća we'll visit the local stonecutters school. Brac's world-renowned stone has been used in the construction of some the world's most famous buildings, including Diocletian's Palace in Split and the White House in Washington, D.C. This is a unique opportunity to see students' work and learn about a near-forgotten craft at one of the world's few remaining stonecutting schools.
Take a guided walking tour of historic Sandomeriezc
Offered on our Poland: Cycling Through the Old World vacation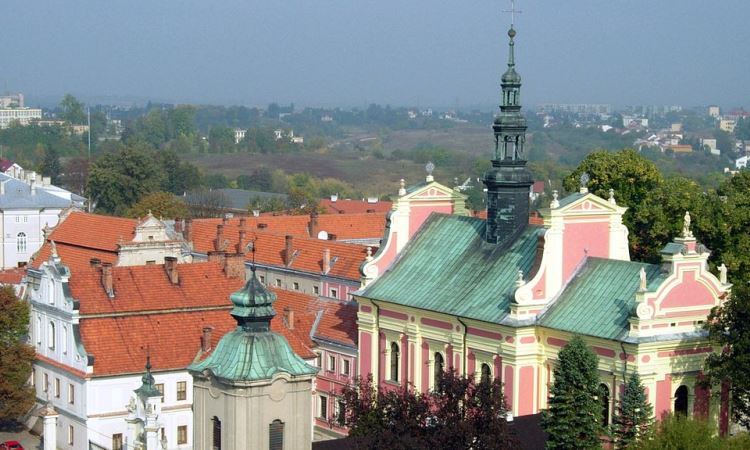 One of the most storied towns in Poland, Sandomierz' position location along the Vistula River propelled it to becoming a major trading center in medieval times as it served as a conduit between the Middle East—through southern Russia and Ukraine—and central Europe. VBT travelers will explore the historic Old Town during a walking tour with a local historian, in which we'll step back in time and visit the well-preserved underground merchant cellars beneath the town square.
An Authentic Cooking Class in Slovenia
Offered on our Slovenia, Austria & Italy biking vacation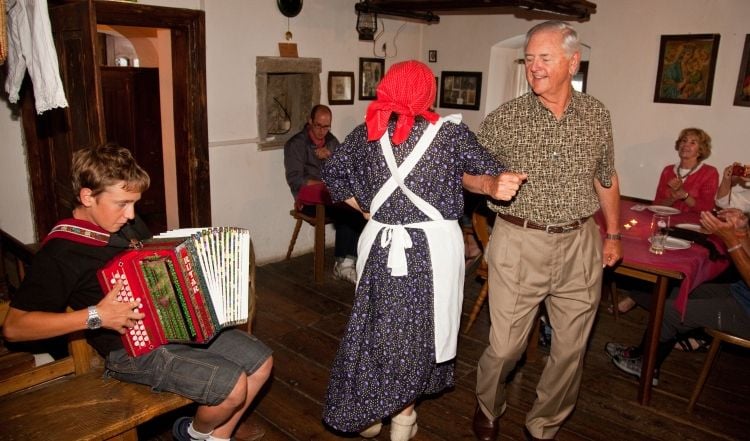 During our stay at the lovely Hotel Vitranc in the quiet mountain hamlet of Podkoren, we'll chat with locals over drinks in the hotel's pub, where many area residents like to stop in for a chat and a beer. On day 5, we're in for a special treat as we learn to make struklji, a Slovenian sweet, with Chef Darinka. This cooking class is a great opportunity for cultural exchange with people still tightly linked to old traditions.
A guided tour of Český Krumlov, a UNESCO World Heritage Site
Offered on our Czech Republic, Germany & Austria ​biking vacation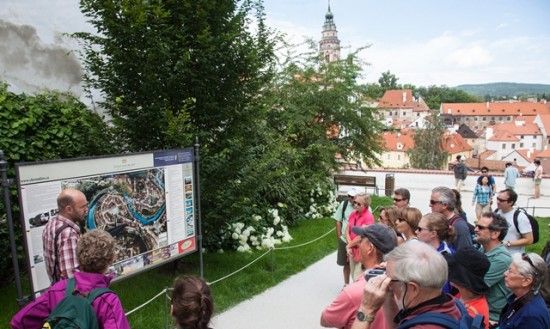 During our 2 night stay in this medieval town on the banks of the Vltava River we'll get to delve a little deeper than most visitors when we take a guided walking tour of the city's historic center and learn about local life from our own private guide, Standa. One of the highlights is the Rosemberg family chateau whose well-preserved Baroque theater and original stage are still used for Baroque opera performances three times a year.
Learn About Local History in Gleninchaquin Park
Offered on our Ireland: Walking the West Country vacation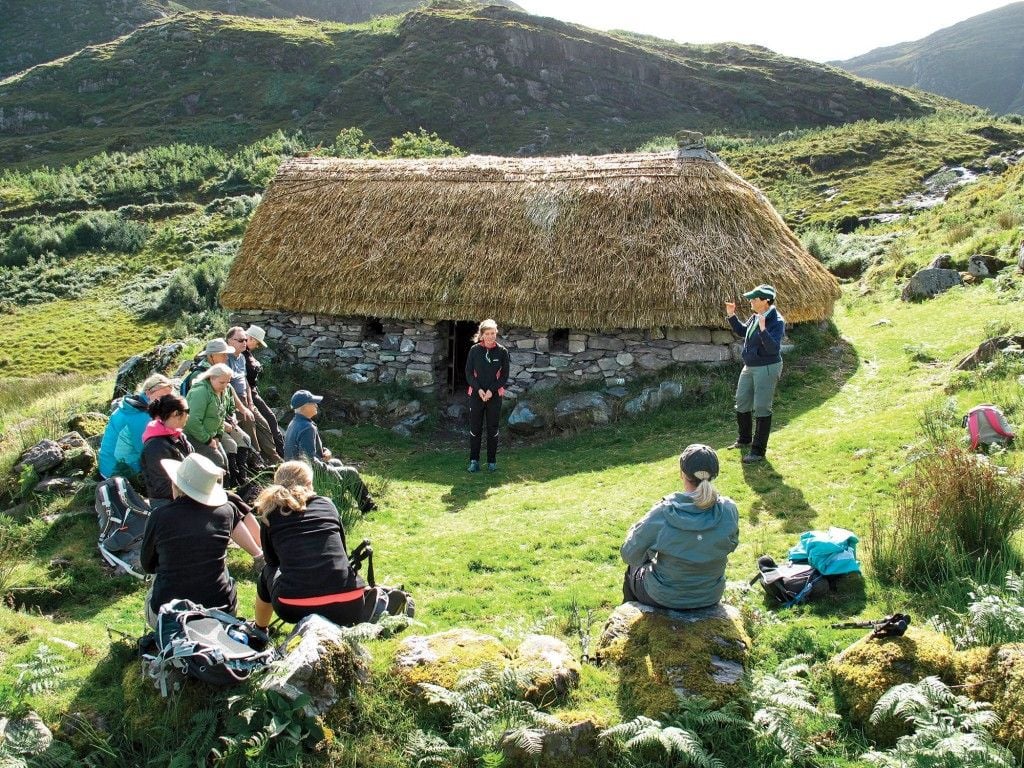 On Day 7, travelers are treated to a gorgeous walk through the verdant valleys of Gleninchaquin Park. Our special guests today are park's custodians, Peggy and Donal Corkery, whose ancestors have lived in the valley for more over a century. We'll learn all about how life was at the turn of the 20th century while we walk past gentle farms and a riverbank en route to a stunning 448-foot waterfall. A highlight of the park is the reconstructed 19th-century cottage that was typical in this area.
To request a full catalog with all of our vacations please click here. If you would like to reserve a vacation or speak with one of our Tour Consultants, please call 800-245-3868, available Monday-Friday from 8:30am to 6:30pm EST or on Saturdays from 10:00am to 3:00pm EST.T.