Renaissance masterpieces, Roman ruins, a world-renowned cuisine and diverse landscapes from the soaring Dolomites to the glittering coast of Sicily—it's impossible to sum up the attractions that make Italy such an iconic travel destination.
But the only way to get a true taste of la dolce vita is by bike….which region will you choose?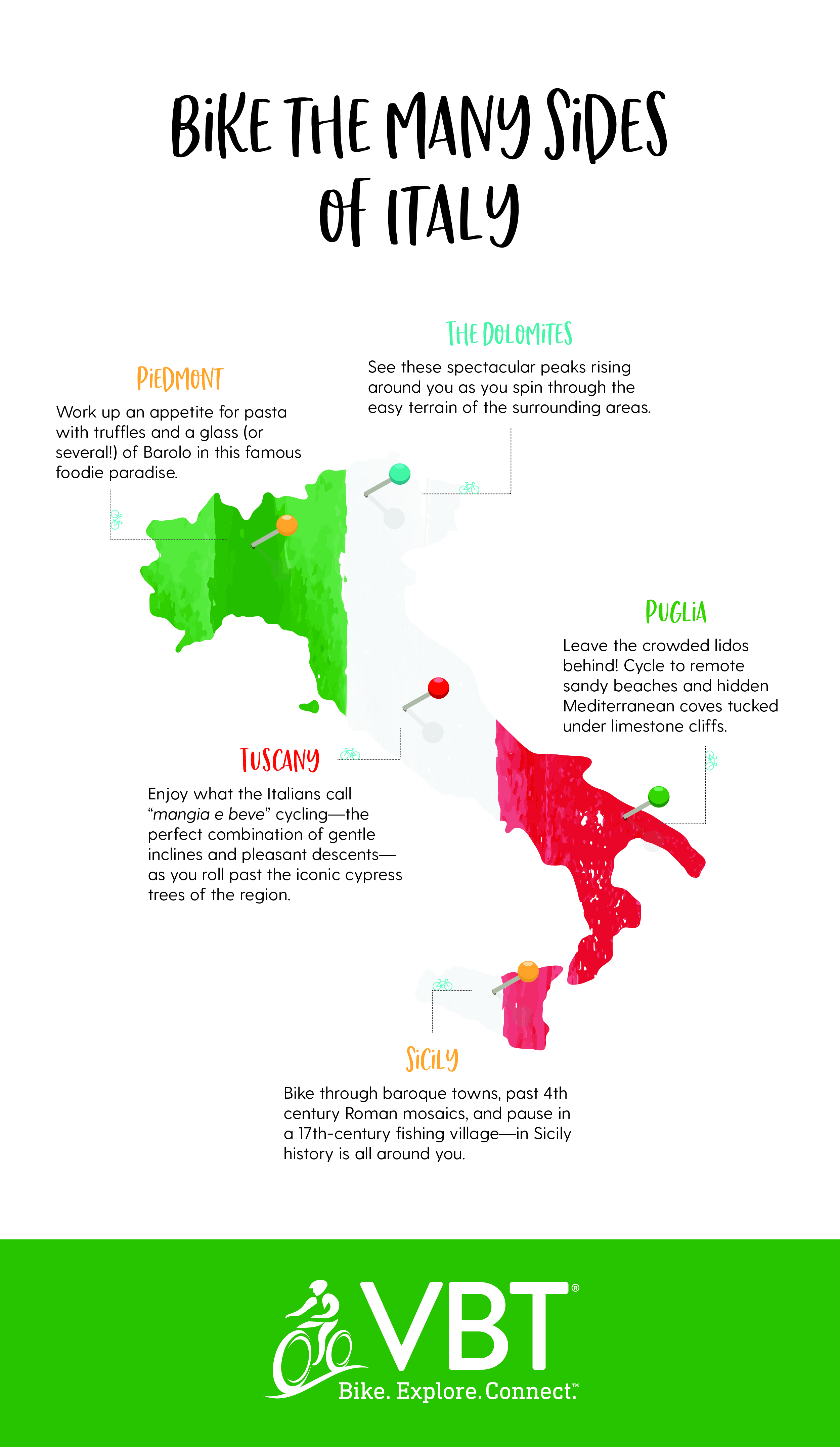 Ready to experience Italy on two wheels?