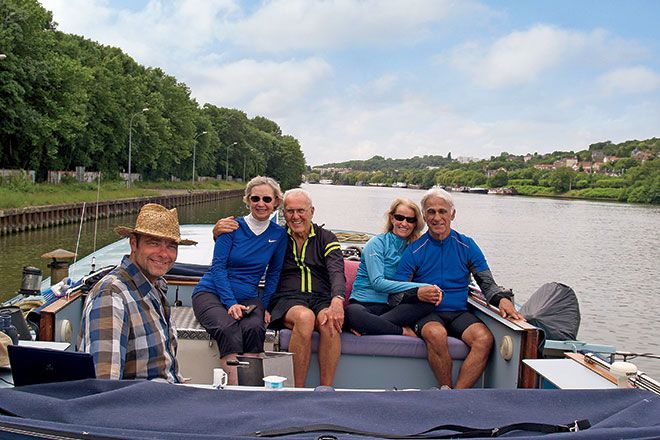 For centuries, the vast network of rivers and canals throughout Europe has been a preferred method of both travel and trade. When you think of iconic cities like Paris, Amsterdam and Antwerp; one common thread that comes to mind is the renowned rivers that run through their centers. Whether you're cruising down the Seine, Moselle or Amstel, traveling by barge gives you a different perspective as the peaceful flow of the water treats you to new sites around each bend. So if you love to travel and enjoy moderate daily exercise, our Bike & Sail tours are the perfect way for you to see Europe.
VBT offers four Bike & Barge vacations and one Bike & Sail vacation in the Netherlands, Belgium, France & Germany. There are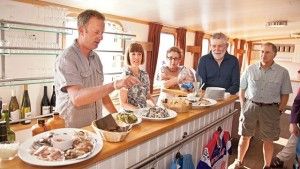 a lot of benefits to traveling on a barge that you don't get with traditional tours that utilize multiple hotel stays. The most obvious of which is that you only have to unpack your luggage once and the barge is always waiting for you at the end of each day's cycle. You'll also get to enjoy a constantly changing panorama of sights and sounds from a different perspective while cruising on the water. Finally, our crew will attend to your every need and we even have a private chef to make your meals for you. To get a feel for a typical day spent on a VBT barge vacation read the following timeline of events and watch the tour videos posted below.
A Typical Day on VBT's Barge Bicycling Vacations
7:30am—Holland in Springtime Bike & Barge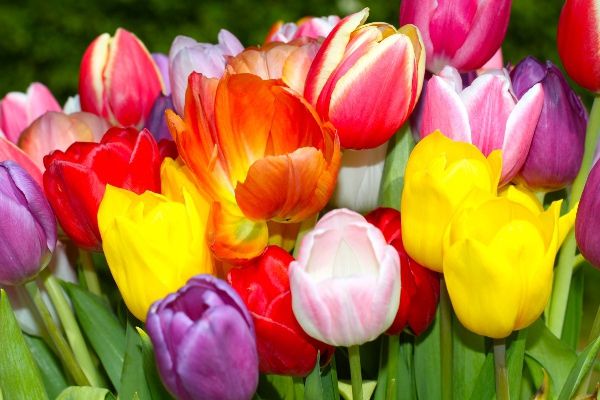 On the morning of Day 9, our group gets an early start in time to catch all the action at the world's largest flower auction in Aalsmeer. You'll be astonished at the hustle and bustle within the warehouse as the crates of flowers are transported to the auction floor, where watching traders bid against the clock. Thousands of beautiful flowers get traded daily to be sold in more than ten countries and exported throughout the world. Our group gets to view the entire auction from a special gallery, where for a moment or two, we'll be at the center of the international flower trade.
10:00am—Heart of France Bike & Barge: Paris to Montargis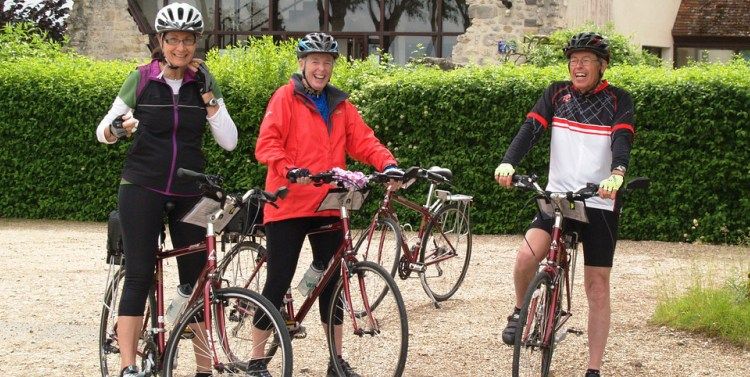 We'll enjoy a pleasant cycle on the morning of Day 5 that traces the banks of the River Seine. Our first destination is the "painters' village" of Barbizon where painters like Corot, Rousseau and Diaz de la Pena painted here for over 200 years ago. The tradition lives on today as many artists who are mesmerized by the beauty of the countryside come here to live and work. We'll gain a historical perspective during our visit to the museum of the Barbizon school and see where famous landscape artists painted their works.
12:00pm—Holland and Belgium : Bike & Barge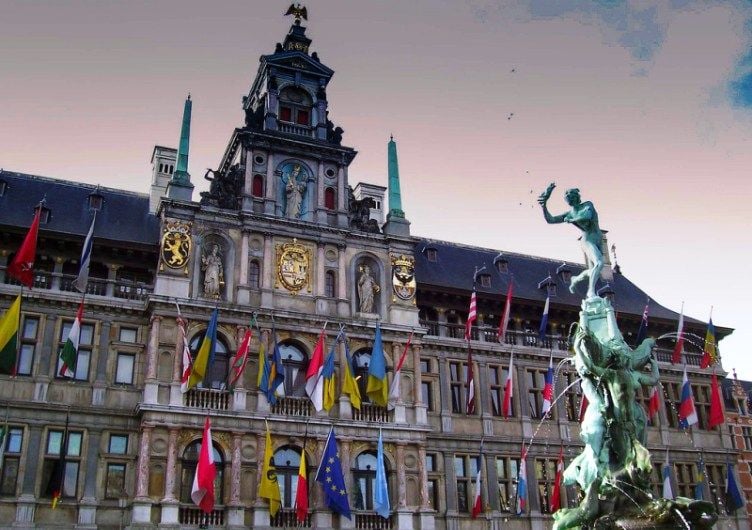 After a short ride on the morning of Day 6 we'll meet the barge for a hearty onboard lunch as we cruise along the Oosterschelde to the Belgian city of Antwerp. Here you'll have some free time in the early afternoon to discover the "Diamond City." Be sure to stop by the former house and present-day museum of famed local painter, Peter Paul Rubens, as well as take in some sights like the Cathedral of Our Lady and the Market Square (pictured).
3:00pm—Holland in Springtime Bike & Barge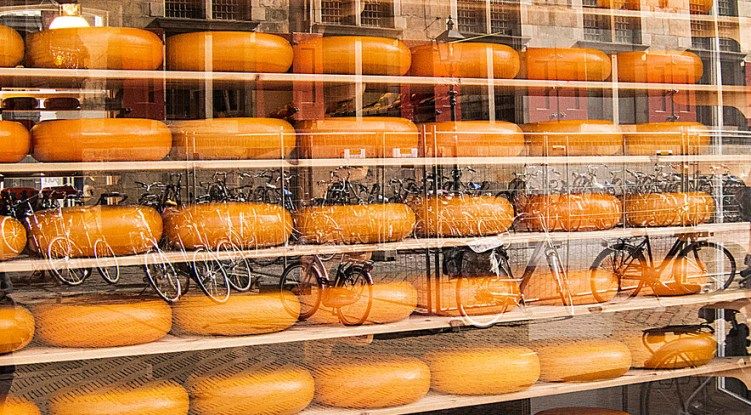 On the afternoon of Day 7 we'll cycle through polder landscapes en route to Gouda, a town made famous by its best-known export: cheese. You'll have some free time to explore the city center including its spacious market square and Gothic town hall. The main church of Gouda, devoted to Saint John, is world famous for its stained-glass windows. Then we'll regroup and head out of town to a cheese farm where we meet the owners, Karin and Sjaak van Veen, and their animals. During our tour of the 100-year-old farm we'll learn about the cheese-making process and taste the delicious final product.
7pm —Heart of Europe Bike & Barge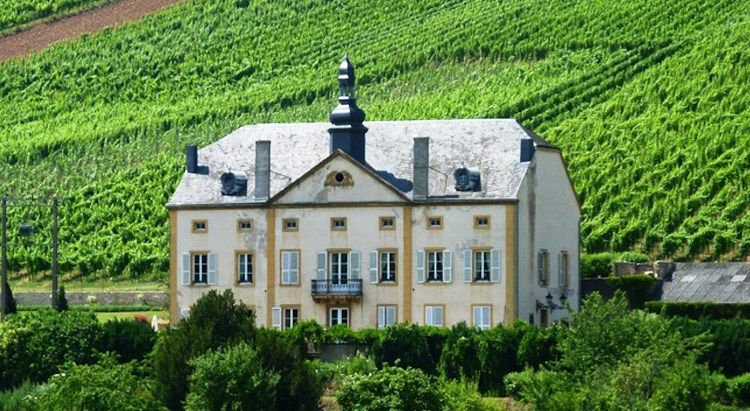 In the city of Bernstastel-Kues—which was once two cities divided by the Moselle—we'll enjoy a group dinner on the barge prepared by our own private chef with fresh, local ingredients. After dinner, we stroll to the fascinating cellar of Josef Zimmermann, whose fourth-generation operation contains a century-old cellar, wine barrels and an inviting tasting hall where we'll enjoy a tasting of local wines.
To hear about the experience from our travelers themselves, please watch these short tour videos:

To learn more about why you should travel by Barge & Sail with VBT please click here. If you would like to reserve a vacation or speak with one of our Tour Consultants, please call 800-245-3868. They are available Monday-Friday from 8:30am to 6:30pm EST and Saturdays from 10:00am to 3:00pm EST.