Andalusia—the southernmost of Spain's autonomous communities—is a virtual playground for active travelers. The diversity of its history, cuisine, cultures and of course stunning scenery, make for the perfect compliments to a fulfilling bike tour that focuses on cultural immersion. With VBT you'll spend 7 days cruising the countryside while making time to stop for home-cooked meals, wine tastings and stays in both bustling cities and picturesque mountain towns. Check out some of this tours highlights…
The "White Village" of Zuheros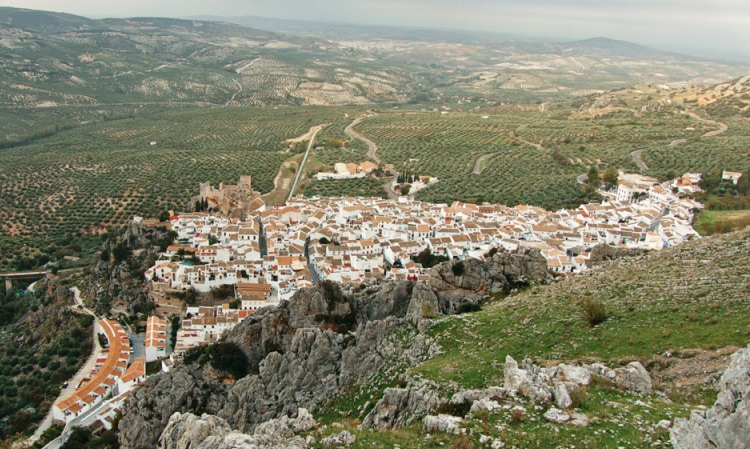 Built onto a rocky promontory, Zuheros is considered one of Spain's most beautiful pueblos blancos, or white villages. The town's small homes have been built into its rocky hillside since the 10th century— the ancient Zuheros Castle even seems to be emerging directly out of the rock it was built on. The chalky-white exteriors seem to glisten in the sun, but their foundations in the earth keep them cool and comfortable, even at midday. VBT travelers will ride to Zuheros on day 7 and take in the scenery from its famed castle and wander through its picturesque little streets.
Cycling La Ruta del Vino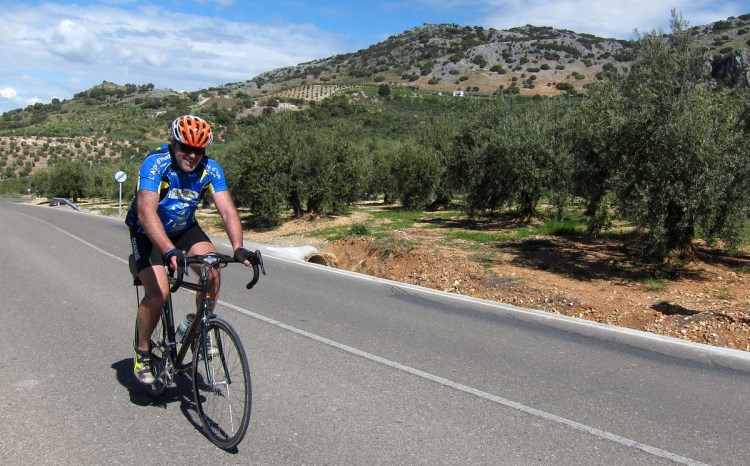 One of our favorite rides on this tour is along La Ruta del Vino—or the Wine Road—located in the foothills of the Cordillera Subbetica mountain range. Our ride begins from the town of Aguilar de la Frontera and as we make our way to Moriles, we'll take in the scenery and even stop at a traditional bodega for a winetasting and lunch.

Córdoba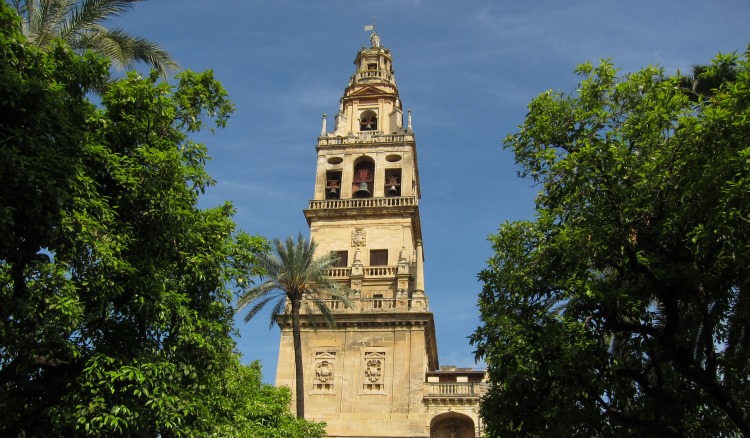 Our home for two nights is Cordoba, a cultural crossroads due to its cultural and historic ties to Jews, Muslims and Christians that have lived in the city throughout its 2,000 years. In fact, in the 10th century Cordoba was believed to be the largest city in the world. During our stay, we'll enjoy a guided walking tour of the city's historic center, also a UNESCO World Heritage site, and enjoy exploring the Jederia district, where our hotel is located a couple blocks from the Guadalquivir River.
Andalusian Cuisine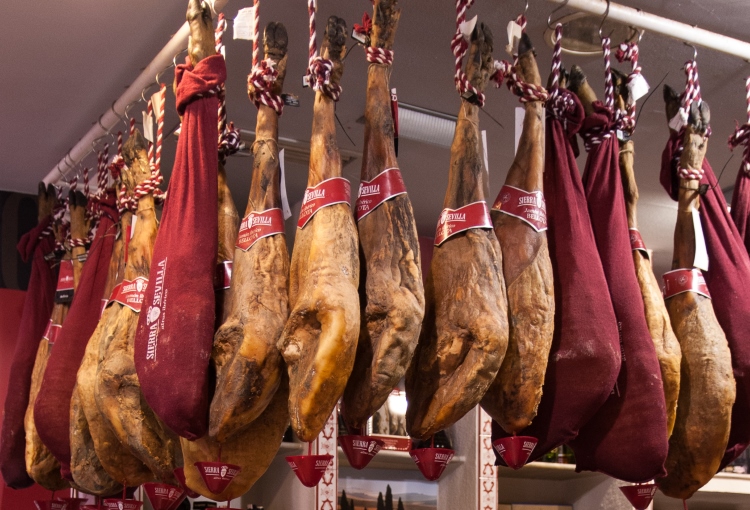 Perhaps best known for giving the world gazpacho, the ingredients of traditional fare are seafood, jamón, local produce, legumes, wine and olive oil. During our stay at the Hacienda Minerva—a historic farm has been lovingly restored and also offers 4-star modern comforts—their chef will demonstrate how to cook a variety of traditional Andalusian dishes before the group gets to dine in the delicious finished products.
The Alhambra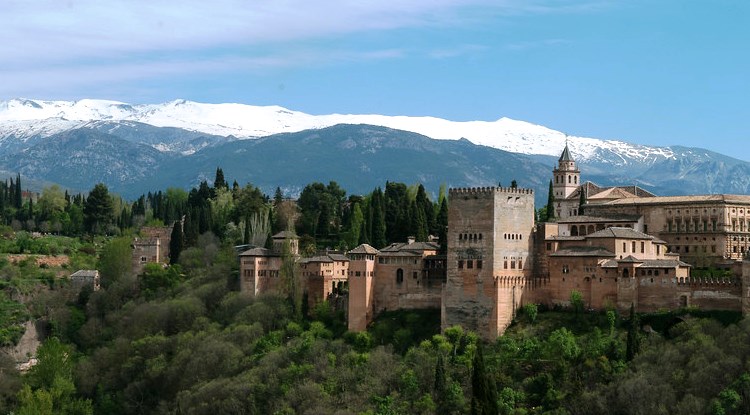 A perfect embodiment of Andalusia's diverse heritage is the Alhambra Palace in Granada. This 9th century structure's Islamic and Christian influences are on display as we learn about how it transformed from a small fortress into a royal palace in the 14th century. One the final day of the tour, travelers will be treated to guided tour of both included visit of the Palace and Generalife Gardens, a UNESCO World Heritage Site.
To learn more about how you can visit this region on VBT's Spain: Under the Andalusian Sky ​tour please click here. If you would like to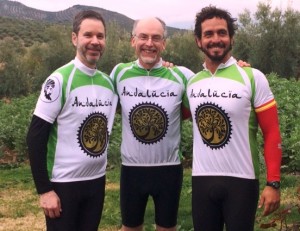 reserve a vacation or speak with one of our Tour Consultants, please call 800-245-3868 or fill out our request a reservation form and we'll call you back at your convenience. They are available Monday-Friday from 8:30am to 6:30pm EST and Saturdays from 10:00am to 3:00pm EST.