Looking for VBT Walking Vacations? All VBT Walking Vacations have moved to our sister company, Country Walkers. The same tours you know and love, plus exciting new itineraries, are available to book through their website.
Rife with lush landscapes and distinct coastlines, Ireland has long been a favorite destination of outdoor enthusiasts. You'll see why as you walk through some of the best places to visit in Ireland—from the shimmering lochs of Killarney National Park to the soaring peaks of Macgillycuddy's Reeks and the sandy shores of Derrynane Bay. At the end of each rewarding day you'll enjoy a little R&R during stays in award-winning inns and charming guesthouses, and delight in the warmth of the famously friendly locals you'll mingle with in lively pubs. To give you a small taste of what our itinerary has in store for you during this unforgettable journey into Ireland's legendary beauty and storied culture, here are five things we know you'll love about our Ireland: Walking the West Country vacation.
Walking through Picturesque Gleninchaquin Park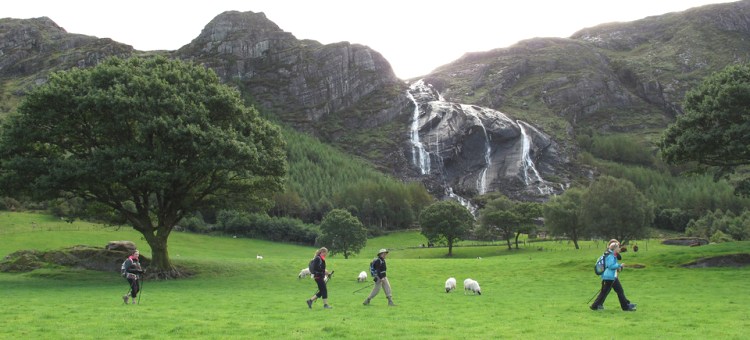 One of our favorite walking routes on this tour is the day we spend exploring Gleninchaquin Park, located at the end of a verdant valley. The park's custodians, Peggy and Donal Corkery, whose ancestors have lived in the valley for more than 130 years, will meet our group and answer any questions you may have about the park's history. Don't miss the Heritage Site to see the reconstructed 19th-century cottage that was typical in this area.
Afternoon Tea in the Home of a Local Irishman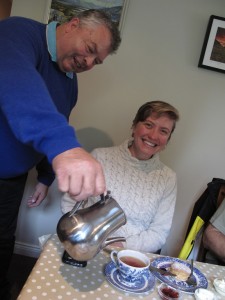 A longtime friend of VBT, Denis Kissane, meets our group in Killarney where he'll give us a tour of his childhood home before inviting us to his current home for tea and freshly made scones. There he'll regale us with tales about his childhood in "The Old Bohareen" and answer any questions you may have about local history and culture.
Visit Ross Castle and Boat Ride on Lough Leane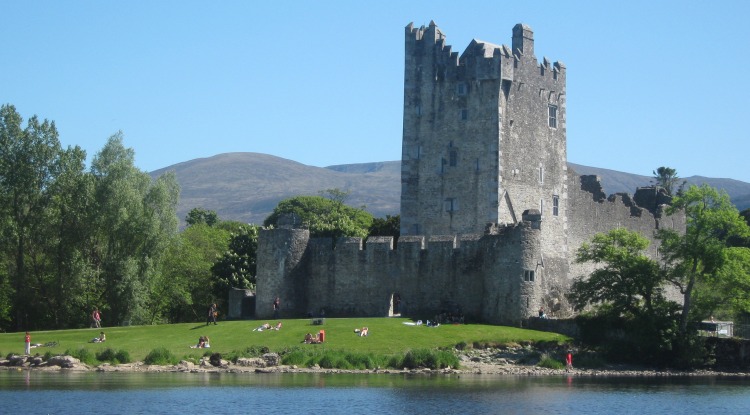 After enjoying a lakeside picnic courtesy of our trip leaders, your group boards open boats and cruises across Lough Leane to Ross Castle, a 15th-century tower house. En route, our boatmen will shares interesting stories about Napolean, King Brian Boru and others who've passed this way; before we explore the grounds on foot. Optional self-guided tours of the castle are available for 4 €.
Pint of Guinness at a local pub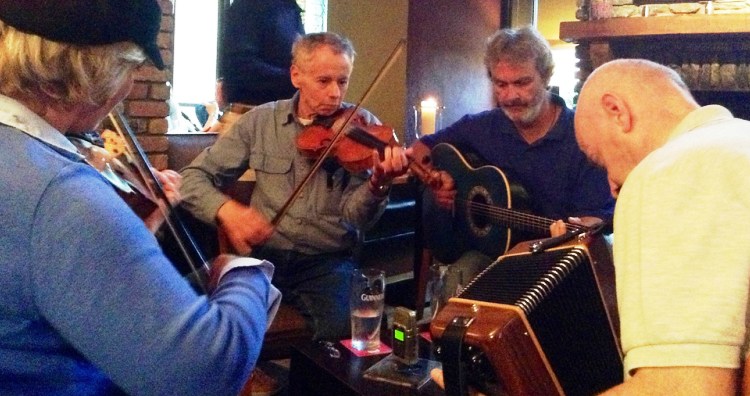 During one of the nights spent in Killarney you'll have free time to enjoy dinner on your own. Ask our tour guides about the best local pubs to go so you can mingle with locals over a pint of Guinness. If you start hearing the sounds of fiddles and Irish flutes emanating from a group of local musicians, you know you're in the right place!
Loch Lein Country House, County Kerry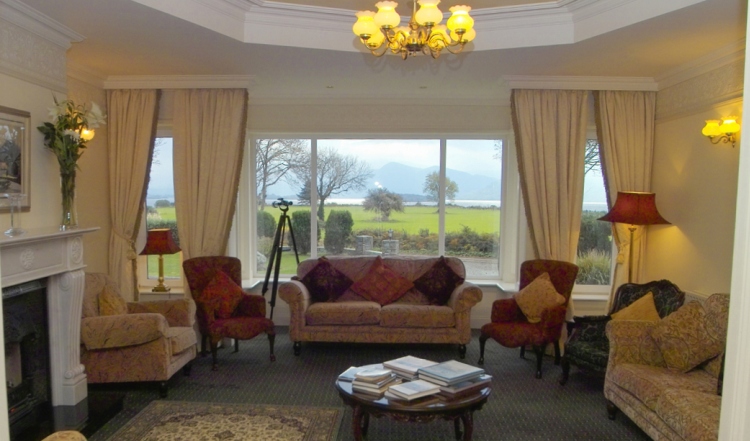 Located in the charming village of Fossa, the 4-star Loch Lein Country House offers the ultimate in Irish hospitality and won a 2015 Trip Advisor Travelers' Choice Award. You'll be impressed not only by the lodge's interior furnishings and relaxing lounge, but also by the stunning views the property offers of Killarney's Lower Lake (Lough Lein) and the Macgillycuddy Reeks. Our hosts, Paul and Annette Corridan, go out of their way to make us feel welcome, providing superb food and a true family atmosphere. Enjoy scenic views from your spacious room with private bath, or relax in the beautiful gardens. If you are a golfer, you'll be pleased to know that there are four courses located nearby.
To learn more about the itinerary, view dates & prices, and read VBT travelers' reviews of our Ireland: Walking the West Country tour, click here: http://bit.ly/VBTWalkIreland. To request a free VBT catalog and learn more about any of VBT's other exciting destinations throughout the world, click here. If you would like to reserve a vacation or speak with one of our Tour Consultants, please call 800-245-3868. They are available Monday-Friday from 8:30am to 6:30pm EST and Saturday from 10:00am – 3:00pm.