Looking for VBT Walking Vacations? All VBT Walking Vacations have moved to our sister company, Country Walkers. The same tours you know and love, plus exciting new itineraries, are available to book through their website.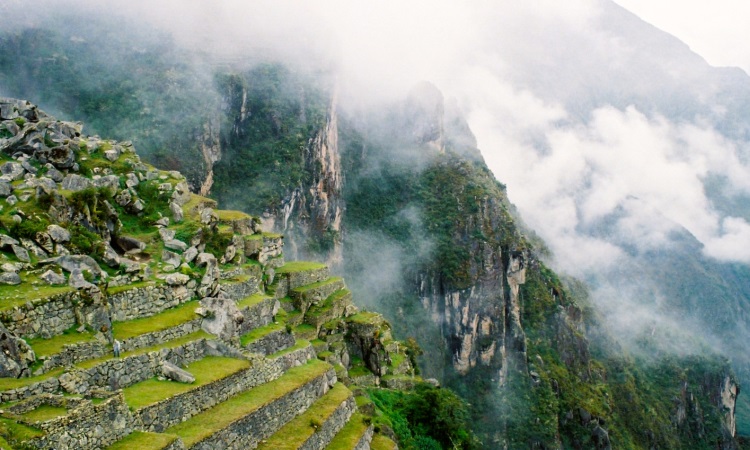 A breathtaking man-made wonder built by the Incans, Machu Picchu astounds all visitors who gaze upon its more than 3,000 stone steps that ascend to the clouds. Nearly 1 million people visit this sacred site in Peru each year, according to Frommer's, but how many know its secrets? Its labyrinthine ruins and elaborate terraces, surrounded by the stunning Andes, contain centuries of stories at the intersection of mystery and history. Here are four fascinating secrets of Machu Picchu:
There are hidden temples and unexplored trails
Visitors have descended upon Machu Picchu for centuries, but that doesn't mean that certain spots don't remain hidden and undiscovered by most travelers. As National Geographic explained, many trails veer off the main paths of Machu Picchu and are soon overcome by branches, leaves, and shrubs. This is because the surrounding cloud forest grows at such a rapid pace. Terraces and trails quickly become hidden, and the magazine speculated that there are ruins yet to be discovered, concealed by the lush forest. From time to time, new trails and terraces are cleared and opened to the public.
There's also a secret temple that many people never see, called the Temple of the Moon. National Geographic said it's located on the far side of the mountain peak, Huayna Picchu.
There are wonders to be found underground
While Machu Picchu is overwhelming in its beauty and craftsmanship, underground you'll find an elaborate feat of engineering. Scientists estimate that about 60 percent of the construction of Machu Picchu was done underground, according to Traveller. Here, the Incans built a complicated web of tunnels, foundations, and drainage systems.
The stones in the buildings 'dance'
Machu Picchu is built along a major fault line that runs across Peru, making the area prone to earthquakes. Incredibly, the buildings were constructed without using mortar to keep the stones in place. But the Incans were master stonemasons and used a highly specialized and difficult technique known as "ashlar", which involves cutting the stones so that they fit tightly together. The stones fit so close together, in fact, that you can't even swipe a credit card between them, as National Geographic noted. When an earthquake happens, the stones "dance," jostled by the tremors, but then fall back into place.
Machu Picchu is unfinished
One can only wonder what other amazing plans the Incans had in store for Machu Picchu or the size the city would have grown to. Researchers believe that the Incans abandoned the city less than 100 years after they built it in 1532 out of fear that the Spanish would discover and ransack it, according to Travel + Leisure. The Incans burned the forest as they left so that that the re-growth would conceal Machu Picchu. The History Channel says there is no evidence that the Spanish or anyone else ever did find the city. Machu Picchu remained untouched until explorer Hiram Bingham rediscovered it in 1911.
Experience Machu Picchu on Country Walkers Peru: Machu Picchu & The Sacred Valley tour. To request a free VBT catalog and learn more about other exciting destinations throughout the world, click here. If you would like to speak with one of our Tour Consultants, please call 800-245-3868. They are available Monday through Friday from 8:30 a.m. – 6:30 p.m. EST and Saturday from 10:00 a.m. – 3:00 p.m.