Italy: Puglia's Undiscovered Coast
Daily Mileage:

4 - 41 miles

|

Biking:

1 - 5 hours

|
Starting From
10-day Air Package
$4,995
7-day Bike Tour Only
$3,895
Per person, double occupancy
Click and hold to Zoom
Italy: Puglia's Undiscovered Coast
Value and connection are what set this incomparable cycling tour of Puglia apart from the pack. With our deep roots in the region, VBT takes you beyond the main tourist attractions to discover authentic rhythms of daily life at the heel of Italy's boot. As you pedal along Puglia's turquoise coast with your local trip leaders, you may find yourself stopping beside an ancient limestone trulli, where you're greeted by a sweet nonna with a basket of almond cookies to share—or pausing in the town square for an affogato as you watch the village wake slowly from its afternoon siesta. Best of all, our local connections love to go the extra mile for VBT guests. Why? Because we're family. Shop around and you'll see—the local values of VBT's Puglia cycling vacation outshine the competition, hands down. 
Tour Highlights
Enjoy incomparable accommodations with six nights at luxurious masserie.
Share a farm-fresh lunch and taste delicious olive oils with your masseria hosts.
Bike from the ancient walled city of Acaya to the beautiful, rugged coast.
Enjoy unhurried pedaling along rural pathways heading to the coastal town of Castro Marina.
Refresh yourself with a swim in Otranto's crystalline waters.
What to Expect
This tour offers easy terrain on low-traffic country roads and is ideal for beginning cyclists. For more avid cyclists, several days offer longer mileage options. All cyclists will thoroughly enjoy the scenic routes along the coast. Our VBT support vehicle is always available for those who would like assistance along the road.
Daily Mileage:

4 - 41 miles

|

Biking:

1 - 5 hours

|

Group Size:

22
Easy
Cycling
Beginner - Experienced
Cyclists
Vehicle
Support
Average High /
Low Temperature (°F):
Mar55º/46º
Apr60º/50º
May68º/55º
Jun75º/62º
Jul80º/68º
Aug80º/68º
Sep75º/64º
Oct68º/57º
Nov58º/42º
Average
Precipitation:
Mar3.0 in
Apr1.7 in
May1.0 in
Jun0.9 in
Jul0.3 in
Aug0.3 in
Sep2.5 in
Oct3.8 in
Nov2.7 in
| | Air Package | Tour Only |
| --- | --- | --- |
| Roundtrip international airfare | | |
| Airport car service for arrival and departure | | |
| One night in Alberobello and one night in Lecce in a conveniently located trulli dwelling and a 5-star hotel with daily breakfast | | |
| 6 nights in 4- and 5-star authentic masserie | | |
| 12 meals: 6 breakfasts, 2 lunches, 4 dinners | | |
Biking Packages Include:
Custom VBT Bike and Helmet
Two Local, Bilingual Trip Leaders
Ride with GPS and Daily Route Notes
Facilitated Cultural Experiences
Your Choice of VBT Branded Gear for Your Adventure
Accommodations (Please Note: Days are based on the Air Package Itinerary. Accommodations may vary depending on departure date. )
Arrival Day
Trulli e Puglia
Trulli & Puglia Resort is an exquisite accommodation built into a series of beautifully restored 500-year-old trulli structures. This is truly a unique and charming blend of classic regional design with all of the modern amenities, including air conditioning. The trulli are different from one another and spread out in the city center of Alberobello, some clustered in blocks of two or three together. The walking distance from the breakfast room and reception can be up to four minutes. American breakfast is a special treat here, prepared exclusively for VBT guests with fresh local specialties, and served in a separate central building. Our host Mimmo, a star of Alberobello, is the trulli resort owner and has been one of our local guides since 2003.
Days 1, 2, 3
Masseria Torre Coccaro Hotel
The fortified Masseria Torre Coccaro was built in the 16th century and is known today for its watchtower and the centuries-old olive groves and carob trees that surround it. It has retained the simple and characteristic whitewashed look of old masserie, but this 5-star resort is a relaxing oasis of tranquility, where food is still artfully prepared from local produce grown on the property and the rooms have air conditioning. The onsite Aveda Health Club has a unique setting in a series of evocative caves. Its Jacuzzi pools are kept at different temperatures, and its hammam (Turkish bath) offers beauty treatments and relaxing massages. The private sandy beach with umbrellas and sunchairs is at your disposal, as is the beautifully designed swimming pool nestled among the olive trees and palms—perfect for a refreshing dip.
Days 4, 5, 6
Masseria Montelauro
The Masseria Montelauro Farmhouse, built in 1878, was restored with full respect for its original design and architecture. Its gardens offer all the vivid colors that have traditionally adorned the countryside. You'll enjoy its modern amenities, too, including a swimming pool, which is set in the inner court surrounded by an inviting orchard, and air conditioning.
Day 7
Patria Palace Hotel
The Patria Palace Hotel is enhanced by the Baroque scenery of the historic center of Lecce, called "the Florence of the South" for its beautiful buildings, churches, and squares. The hotel brings to life an 18th-century marquis palace. Each room is unique, personalized with original frescoes, and equipped with modern comforts like air conditioning.
Enjoy Your Vacation Longer With Low-Cost Trip Extensions
Air Package Only
2024 Pre-Trip Extension - Matera
2 Nights From $395 per person, double occupancy
Single Supplement: From $195
2 nights at Relais La Casa di Lucio/Hotel Sant'Angelo
Airport car service for arrival
Transportation from Matera to Alberobello
Hospitality desk
Daily breakfast
City information
Your vacation is about to begin! Spend your first night aloft and arrive ready for an unforgettable trip.
A VBT representative will greet you at the Bari airport to start your adventure off right. A complimentary car service will whisk you to your centrally located hotel in Matera. From here, you are perfectly positioned to explore this charming city at your leisure.
After a delicious included breakfast at your hotel, you are free to explore on your own, using our included city information packet to guide your discoveries.
Included Meals: Breakfast
After a morning of exploring Matera on your own—and perhaps following an optional self-guided walk of Sasso Barisano with route notes provided by your local representative—travel to your next night's lodging in Alberobello. Your transportation is scheduled for 2:00 p.m. from the Matera hotel reception area.
Upon arrival in Alberobello, meet your hosts and settle into the trullo dwelling (a traditional Puglian stone hut) that VBT has selected for your stay. Your accommodations are simple but comfortable. They are really unique and part of a group of 500-year-old dwellings that have been completely remodeled. A trullo is a whitewashed, round house topped by a large cone of local stones—all assembled without mortar. It is believed that trulli originated as storage sheds for agricultural implements. Much later, they became dwellings, with adjoining buildings added as families grew. Like your room, most trulli have been refurbished and are used as cozy homes today. Some of the roofs show mysterious chalk marks, possibly either to protect the inhabitants from evil or to bless the dwelling.
Please note: You have the option of attending a cooking class the following morning before check-in to your masseria. You must tell your Alberobello host this evening if you would like to attend.
Dinner is on your own tonight in Alberobello.
Included Meals: Breakfast
Relais La Casa di Lucio / Hotel Sant'Angelo
The small, intimate Casa di Lucio and nearby Hotel Sant'Angelo are both part of the Sant'Angelo Luxury Resort located in the fascinating Sassi district of Matera. The sister hotels, comprising renovated ancient buildings and their courtyards, are nestled among the stone city's narrow lanes and networks of stairs. Each room has air conditioning and is designed to mirror the Sassi's houses, with the front dug from tufa and the rear carved into denser rock. The guest rooms feature a large, modern bedroom and ample amenities.
Air Package Only
2024 Post-Trip Extension - Rome
3 Nights From $495 per person, double occupancy
Single Supplement: From $295
Flight to Rome
3 nights at Hotel dei Mellini
Airport car service for arrival and departure
Hospitality desk
Daily breakfast
City information
Today, you will travel to the airport in Brindisi from Lecce to catch your flight to Rome. After you claim your luggage, VBT's local representative, recognizable by a VBT sign, will greet you outside the customs area and arrange transportation by private car to your hotel.
At the hotel, our local representative will be available to answer your questions and give you practical information on how to get around and what to do in Rome. The representative will also present some optional guided walks to help you get the most out of the city. You will have the rest of the day to relax or join our optional evening walking tour.
Included Meals: Breakfast
After a delicious included breakfast at your hotel, you are free to continue exploring on your own, using our included city information packet to guide your discoveries.
Included Meals: Breakfast
After a delicious included breakfast at your hotel, you are free to continue exploring on your own, using our included city information packet to guide your discoveries.
Included Meals: Breakfast
After an included breakfast this morning, complimentary transportation to the Rome Airport will be provided (an approximately 35- to 45-minute drive, depending on traffic) for your departing flight.
Included Meals: Breakfast
Hotel dei Mellini is located on a quiet back street near the Tiber River, convenient to the city's transportation network and within walking distance of the central Piazza del Popolo. Boasting a refined and elegant design, the hotel was once a pair of family palaces. It features air conditioning and a furnished rooftop terrace with an open view of Rome's extraordinary skyline.
Our guides were excellent, particularly in the face of inclement weather. They managed to keep the mood positive. Safety is always paramount and this was adhered to universally. Puglia is rich with history and the group took advantage of this on the trip. Group banquets were outstanding. I would recommend the trip to others without any reservations.
Puglia: Italy's Undiscovered Coast
Our trip was excellent and very enjoyable! We would highly recommend it to all. All our guides, both pre-trip local & road trip, were experienced, knowledgeable, lovely, and patient. MANY THANKS!!
Puglia: Italy's Undiscovered Coast
270 other people have recently viewed this tour!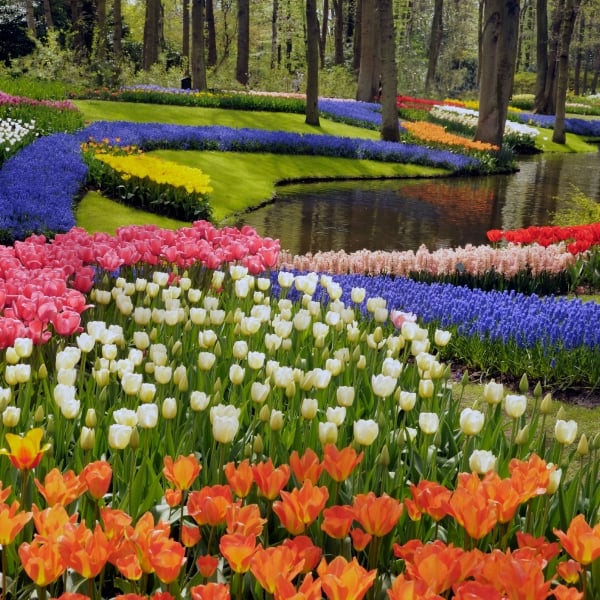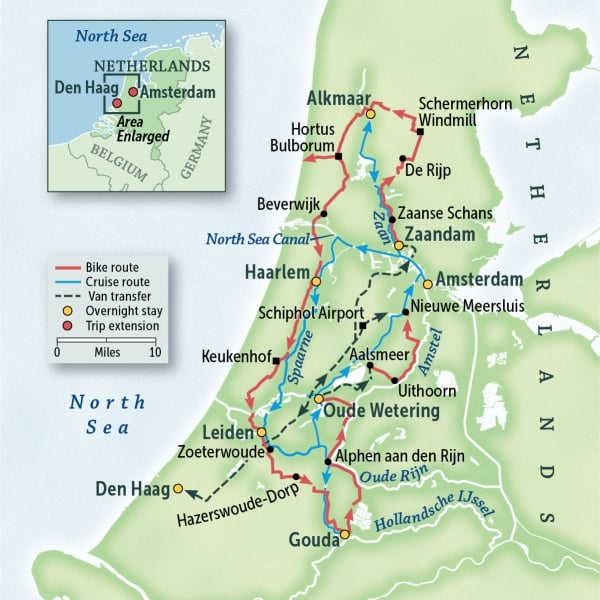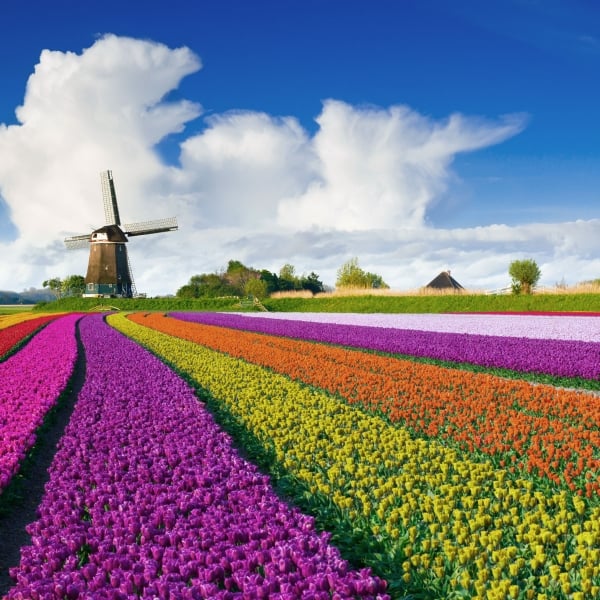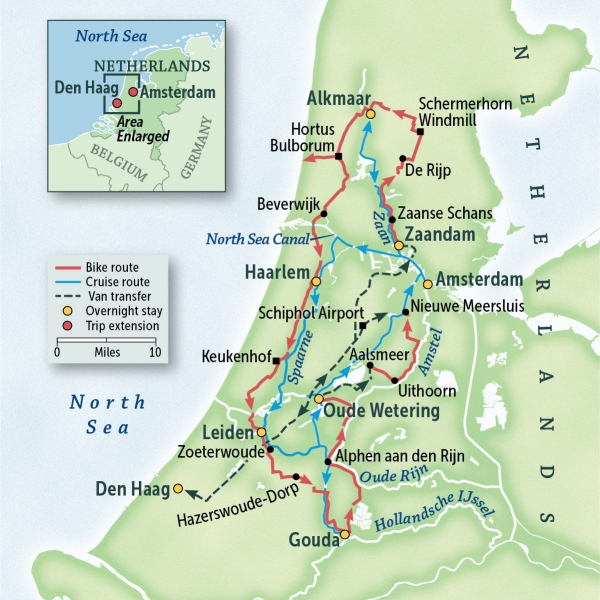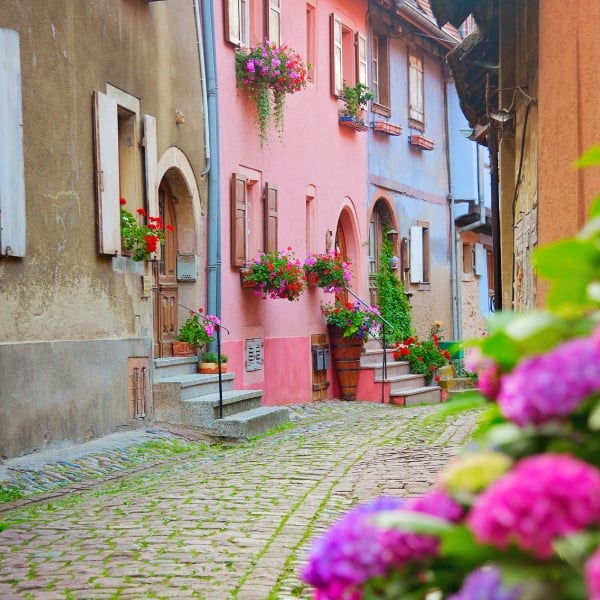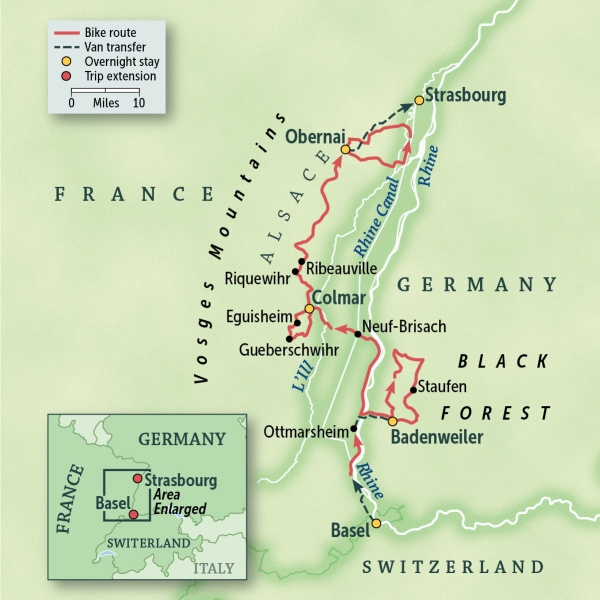 4 Breathtaking Sights along the Danube River
September 20, 2018
Running from Germany all the way to Ukraine, the Danube is one of Europe's longest, best known and most traversed rivers. It passes through the capitals of Slovakia and Hungary,...
Continue Reading
The Sweet Story of the Belgian Waffle
April 30, 2018
American waffles, meet your European counterpart: Belgian waffles. Unlike waffles in the U.S., waffles in Belgium (and throughout Europe) are street food. With their denser dough, delectable sweetness, and sophisticated, minimalist...
Continue Reading
The 80th Anniversary of the Battle of Normandy Brings History to Life
November 3, 2023
Veteran tour guide Guillaume Marie is a Normandy-born historian—and celebrating the D-day landings is part of his local culture....
Continue Reading
Request a
Free Catalog
Find Your next vacation with Over 200 Pages of tour information
Get Yours Today
Talk to a VBT
Tour Consultant
(800) 245-3868
Mon – Fri 8:30 a.m. – 6:30 p.m. ET
Talk to an Expert
Book Online
Reserve Instantly
Find your perfect tour and reserve a spot with our easy online booking.
Find A Tour
Be the First to Get News & Special Offers