Walking with VBT
All Roads Lead To Enrichment & Excitement
With each step, a new discovery
When your own natural stride sets the pace, you're moving to a rhythm perfectly in sync with the natural world. Time seems to slow down. You see more, hear more, feel more. The way a gentle breeze releases the aroma of a blue rosemary bush along a path in Tuscany … The burst of flavors that comes with a creamy, nutty Crottin de Chavignol goat cheese paired with a crisp Sauvignon Blanc during a lunch in Provence. A VBT Walking Vacation invigorates the body and the soul, as you experience the daily delights of cultural immersion while walking at a pace and a distance that's just right for you. And VBT now offers you more varied destinations with the addition a new vacation for 2017 in Portugal: Pathways of Portugal: Walking the Douro Valley.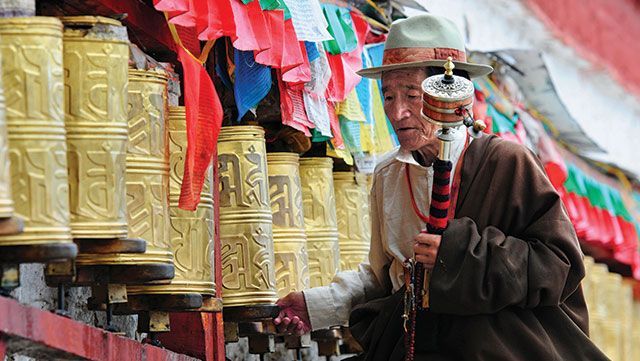 Where walking leads you
If you want an authentic and more intimate encounter with another country's cultural heritage and traditions, if you love exploring off the beaten path, and if walking is your way to exercise your body and your spirit, then a VBT Walking Vacation is just right for you. Our vacations are rich with activities but are never rigid—there's always room for personal choice and independent exploration. You set the pace. You'll have choices of routes with varied terrains and distances each day, so you may walk as much or as little as you wish. You won't waste a lot of time transferring between locations. We like to target a specific region and stay in a few places, usually for two to four nights each.
"This was our first VBT tour and it definitely exceeded our expectations on all counts. VBT took care of every last detail. I can't say enough about how much we loved this tour. The beautiful countryside we saw in our daily walks, the delicious food, the lovely accommodations, and the wonderful people travelling in our group. All of this made for an experience that we will never forget!" VBT Traveler—Ireland: Walking the West Country
The zen of walking
Walking with VBT is not about who can cover the most miles in the shortest time. You're not in competition. Your vacation is about finding your own pace, settling into your own rhythm, and remaining open to the unexpected. Some of our travelers have called this "mindful walking"—staying in the moment and savoring life as it unfolds. Walking quiets the static inside our head and lifts the spirit, too.
"If you long for a rich education in all facets of a country's culture and you love the outdoors and activity, this is your trip. The education I received in the art, history, and cuisine of Peru was remarkably rich and complex. Our guides were extraordinary and provided us with unique opportunities to sample snippets of Andean life." VBT Traveler—Peru: Machu Picchu & the Sacred Valley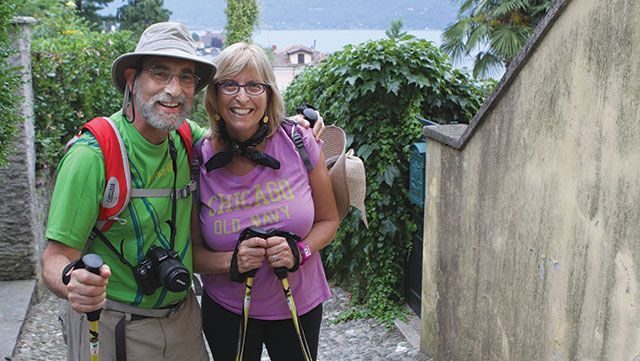 Most affordable, most comprehensive
Our prices are simply the best you'll find in the active-vacation business, and we are the only walking tour company that includes roundtrip international airfare. No one gives you greater value. But what makes our trips really unique are the shared discoveries, charming accommodations, fabulous local cuisine, and Trip Leaders who are both your guides and friends.
"We were celebrating a number of family milestones through this trip. Little did we know that the trip itself would become a milestone for our family memories. The beauty of southern Italy, coupled with the food, wine, and warmth of the people of the region were only surpassed by the Trip Leaders, the accommodations, and the ease in which we moved through the trip. VBT thought of everything." VBT Traveler—The Amalfi Coast & Capri
Lodgings that reflect local culture
At path's end, you'll always find a beautiful night's rest waiting for you at our splendid accommodations. We always choose small hotels, inns, and resorts—many family-owned and operated— abounding with character and charm, partaking of the local heritage. On The Amalfi Coast & Capri, you could stay at Rome's Hotel Giulio Cesare, a former patrician villa. On Spain: A Walking Tour of Basque Country, you could stay at Hotel Obispo, a restored 14-century palace in the historic, hilltop Old Town, overlooking beautiful Txingudi Bay.
"The Basque people could not have been more welcoming and hospitable. The country inns and hotels are suburb, and the food on par with the finest restaurants of Paris and Italy. The tour has a wonderful mix of countryside and bustling city, architecture and art, with the Guggenheim museum one of many highlights." VBT Traveler—Spain: A Walking Tour of Basque Country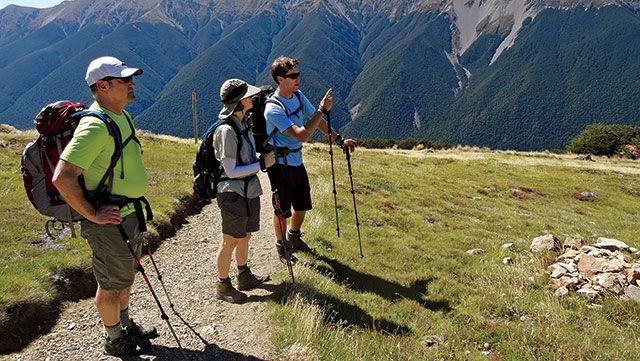 You're with the best Trip Leaders
Companions, guides, and friends: VBT's Trip Leaders are multi-lingual residents of the destination you are discovering, and they're also the best in the active-vacation business. They'll delight you with stories and insights on local history, politics, and customs, and their humor and kindness set the tone for the whole group. Each day they'll offer a route review and share local history and culture, so you can walk confidently with your route notes independently, or stroll with your Trip Leader and chat along the way.
It's All Included!
Roundtrip international airfare (with Air Package Plus)
All transfers to and from the airport (with Air Package Plus)
All accommodations
Most meals
FREE use of VBT walking poles
Services of two local, expert, bilingual VBT Trip Leaders
Guided sightseeing as described in your itinerary
Unique, authentic cultural activities
On-tour support vehicle and transportation between sites
Daily maps and directions