A Choice of Routes for Every Walker
Whatever path you take, walk with confidence at your own pace
Whatever path you take, walk with confidence at your own pace
Perfect pacing and ongoing vehicle support ease the way throughout your walking vacation. Each day, your Trip Leaders will preview the planned activity, explaining the options for routes of varying length and degrees of challenge to satisfy every level of walker. You'll also hear about unique landscape features and native species, along with diversions you might enjoy along the way. Choose your activity level based on your energy, your interests, and your whim. If you prefer to relax back at your inn, go ahead. Or explore on your own, if you prefer. The choice is always yours.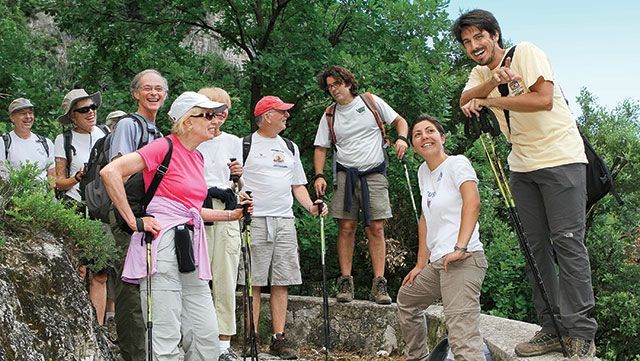 A well-paced approach leads to in-depth discovery
From your first delighted step to the final route of your active vacation, you'll find that our walking tours are designed to be leisurely paced, with plenty of opportunities for spontaneous diversions, encounters with local people, relaxation, and refreshment. You'll never be worn out by a whirlwind itinerary. We focus on a particular region, with overnight stays in just three to four locations, each a great home base for further exploration.
Each day we provide you with a clear, well-marked map for your walk. Then we outfit you with complimentary, custom VBT walking poles with straps, so you're always sure-footed. You may choose to walk with one walking pole, two poles, or without poles.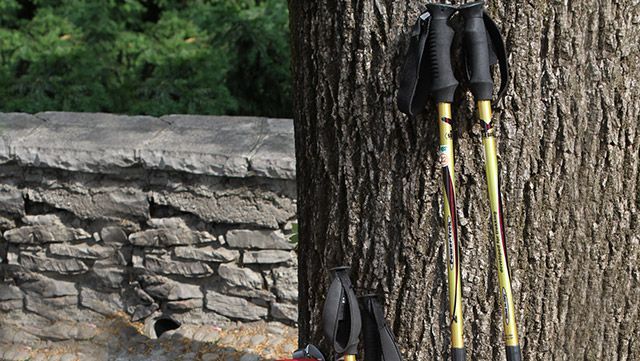 The advantage of walking poles
—They help walkers maintain balance while crossing slippery terrain, bending under low branches, or
 traversing hillsides.
—They support a walker's legs, feet, knees, ankles, and back.
—They can help prevent a fall.
—A walker may lean on them or simply use them to push aside brush, debris, spider webs, and anything
 else that impedes your progress or obstructs your view.
—They are visible signs that help you locate travel mates on the trail.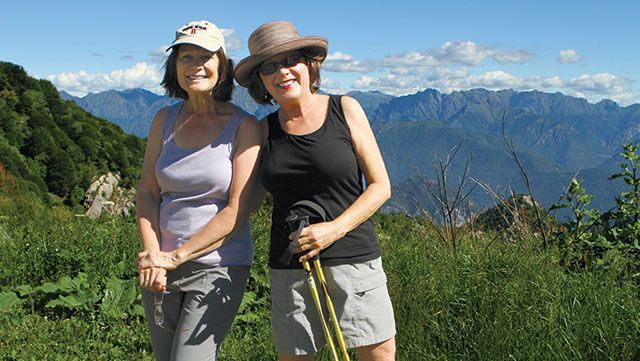 Your VBT support vehicles
Most often, your support vehicle waits at a designated checkpoint to offer a lift if you'd like to rest. Occasionally, we walk from one lodging to another, while the support vehicle shuttles luggage ahead of us. When our walking route includes unpaved roads or inaccessible trails, we use various local resources, so support is never far away: a gondola, motorboat, or ferry, a cable car, public bus, or even a horse-drawn jaunting cart. These are great ways to offer you a helping hand and add the flavor of local life.