Looking for VBT Walking Vacations? All VBT Walking Vacations have moved to our sister company, Country Walkers. The same tours you know and love, plus exciting new itineraries, are available to book through their website.
Along the border of Spain and France, framed by the soaring Pyrenees and serene waters of the Bay of Biscay, lies a uniquely autonomous region known as Basque Country. Travelers will find themselves discovering jaw-dropping landscapes, dining on delicious cuisine that draws from a variety of cultures, and meeting friendly and intensely proud Basque people. VBT's Spain: A Walking Tour of Basque Country fully immerses you into Basque culture during walks in quaint villages and bustling cities, as well as along walking paths in the foothills above the Atlantic Ocean. Keep reading to learn why we think the Basque Country is a must-see destination for any active traveler.
The Basque People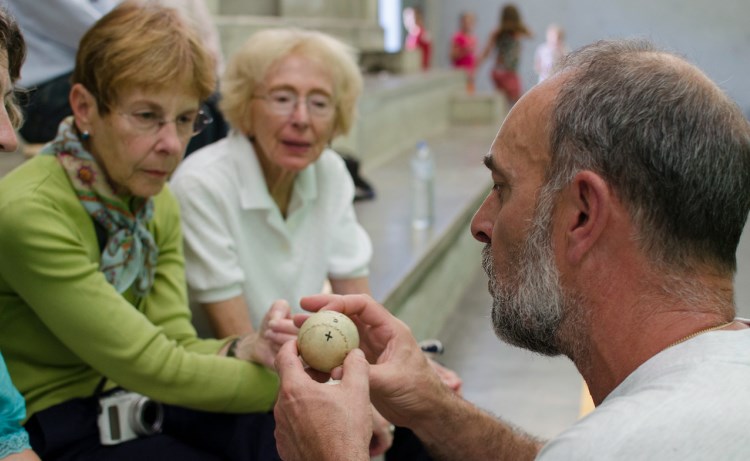 Rather than just tell you about the local culture while on tour, we facilitate fascinating encounters with friendly locals into our daily itineraries so that you learn about the Basque people in the most authentic way—face to face. Although most residents speak Spanish or French, 27% of the population is still fluent in Euskara, the traditional language of the Basque population. During this vacation, a local resident will give us an intriguing lesson about the history of this language and its place in society today. Another cultural highlight is the day we learn pelota. This ancient sport—which is similar to racquetball and tennis—was developed when the Basque people decided that rather than playing face-to-face over a net, they'd prefer to use their hands to hit a ball in a three-walled court—oftentimes using the exterior of the town church to play.
San Sebastián



Located just 12 miles from the French border, along the Bay of Biscay, San Sebastián is a bustling city known for its natural, culinary and cultural gems. In fact, it has been named the European Capital of Culture for 2016. During this tour, we'll spend 2 days in San Sebastián enjoy strolling along a beachfront promenade with views of La Concha Bay, take a funicular ride to the Monte Igueldo, and discover the Old Town—which dates back to over 800 years. For some great ideas on where to explore during your free time, check out this great piece from the New York Times.
The Food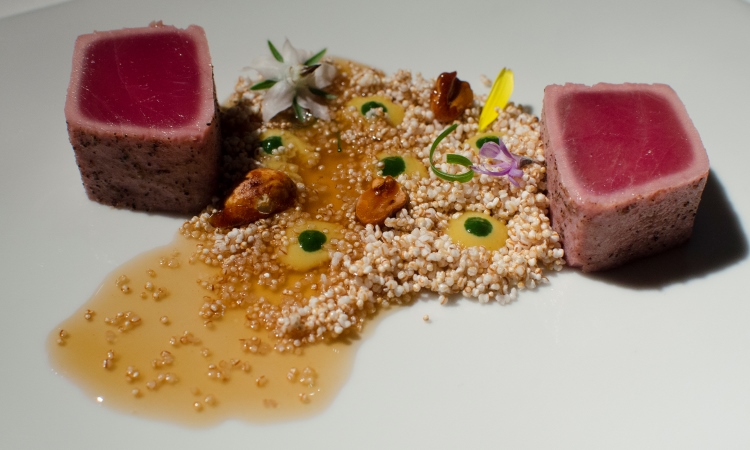 From gastronomic clubs to rural, self-sustaining farms, you'll have a chance to enjoy all the tastes of Basque Country. One day for lunch, we'll visit a charming farm where our host, Pello Urdapilleta, will tell us all about his family's long history of raising Euskal txerria—a breed of pig found only in the Basque region. We'll also sample rural culinary delights like alubias de tolosa—purple-black legumes that turn red when cooked—whose rich, buttery flavor is complemented perfectly by sidra, a local apple cider. We'll also get to attend dinner at a txoko, which are members-only societies that date back to 1870 in some towns. Traditionally made up of men who got together to share their interests in cooking creative meals, drinking and socializing, txokos became safe havens where members could keep their language and traditions alive when Basque culture was suppressed under the reign of Francisco Franco.
The Walking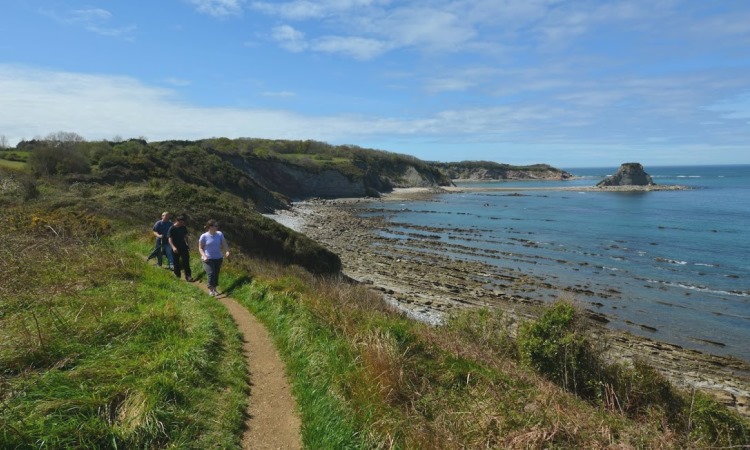 We'll traverse cobbled city streets and rural hillside trails alike on this tour. Perhaps the highlight is the day we walk along the historic "Way of St. James." This coastal route is thought to be the oldest of all the paths leading to the Cathedral of Santiago de Compostela, where many believe St. James is buried. We'll trace the 1,000 year old path that was the first institutionalized route used by the holy pilgrims. History aside, the natural beauty of this walk will not disappoint either. On our journey to the summit of Mt. Jaizkibel, we'll soak in views of Bay of Biscay and its numerous rugged coves that dot the shoreline.
Iriarte Jauregia Hotel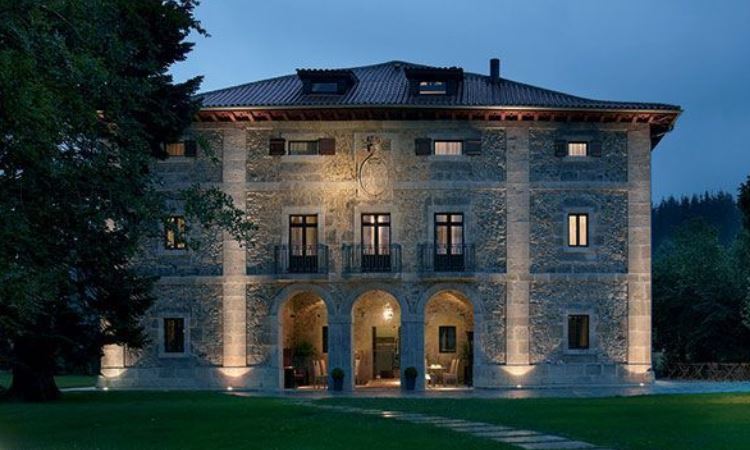 Located in the rural village of Bidegoian, this luxury hotel was once a 17th-century palace that has undergone a complete restoration in recent years. With only 19 rooms, you'll feel quite at home while staying here for 2 nights on tour while we explore the lovely Basque Country Hills. Inside the décor mixes gorgeous antique furniture with modern amenities and a private art collection is on display throughout the manor. The hotel is rated 4.5 stars by Trip Advisor, is rated a Gold level Green leader and was awarded a Traveler's Choice award in 2016.
To learn more about how you can visit this region on VBT's Spain: A Walking Tour of Basque Country​ tour please click here. If you would like to request a reservation please click here or speak with one of our Tour Consultants, please call 800-245-3868. They are available Monday-Friday from 8:30am to 6:30pm EST and Saturdays from 10:00am to 3:00pm EST.