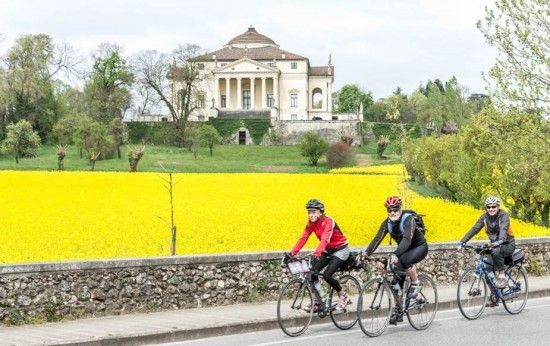 Italy's Veneto region is a beautiful area full of soft, rolling hills, limestone cliffs, alpine lakes, citrus groves and quaint villages. On our Lake Garda to Venice: Cycling Italy's Veneto tour you'll visit some of the most picturesque places in Italy including historic cities like Venice and Verona, scenic locales like Lake Garda and the Berici Hills, and marvel at Andrea Palladio's unique architecture during our time in Vicenza. With so many great spots for photo ops on this tour, be sure to bring along your camera! As a primer, here are some of the most photographed places you won't want to miss during your vacation in the Veneto region.
Verona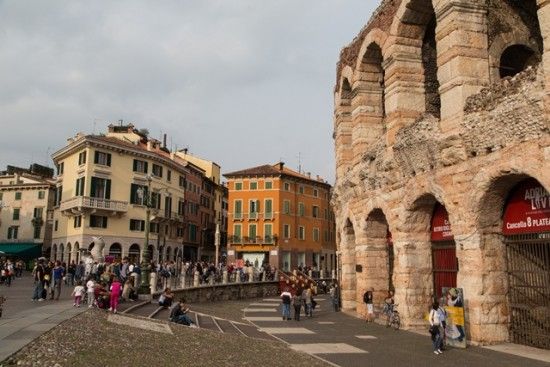 Our tour begins in the city of Verona, which is very pedestrian-friendly, and we encourage you to walk along the city's large, quiet, streets and plazas to fully take-in the scene. The entire city has been designated a UNESCO World Heritage Site and is highlighted by its most famous Arena—only a half a mile from our hotel—which despite being built in AD 30 is so well preserved it is still used for live operas and concerts today. During your stay take some time to see the Palace of Reason, Piazza Brà, and the fine art gallery housed in the Castelvecchio fortress.
Lake Garda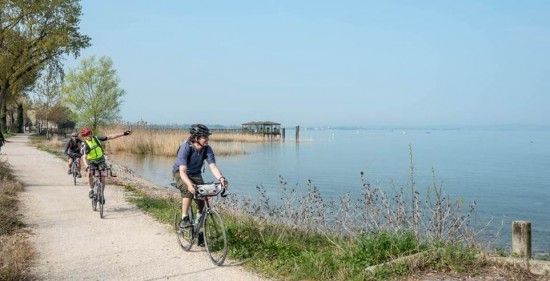 During our stay in the commune of Lazise we'll cycle along the eastern shores of Lake Garda. This beautiful lake was glacially carved and is full of dramatic alpine scenery where the surrounding mountains meet the lake.
Vicenza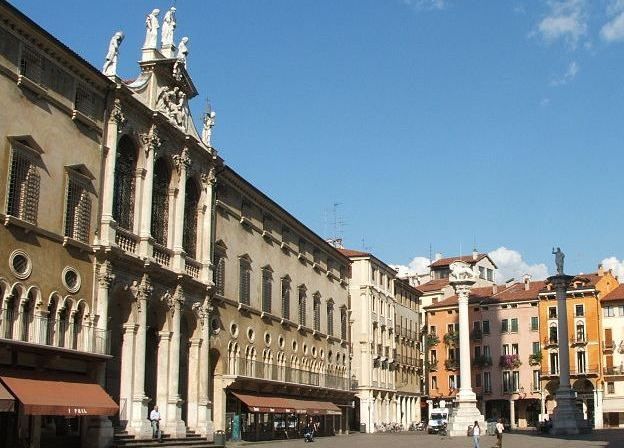 A bike path along the Bacchiglione River takes us to Vicenza where we'll explore its many treasures. We'll meet a local guide and take a tour of the famed Piazza dei Signori where we'll learn about historic buildings designed by Andrea Palladio, a 16th-century Italian architect who is known for pioneering the use of villas as an economical, healthy and beautiful place to live and work. This concept was ahead of its time, and the villas he created have earned recognition from UNESCO as a World Heritage Site.
Berici Hills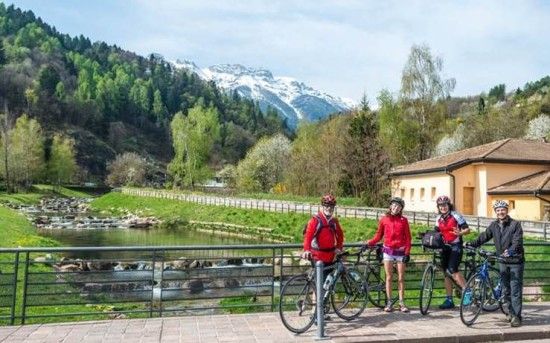 As we take a shuttle into the heart of the Berici Hills—a group of high limestone hills southwest of Vicenza—we'll see thick forests, rolling vineyards, and high cliffs dotted with caves that were once inhabited by prehistoric man. Our bike ride follows the Wine Route of the Berici Hills, a rolling path through picturesque villages dotted with elegant villas.
Venice


Our tour concludes in Venice, a city not to be missed. If you take VBT's optional post-trip extension, you will stay in a historic, family-run hotel located just a few steps from St. Mark's Square and a short walk from all the main sights. Explore this magical city by foot or by boat in its many canals and you will be astonished by the decorated palaces, museums, picturesque bridges, gondolas, churches and little squares that are so unique to this city.
These are just some examples of the places you'll visit on our new Lake Garda to Venice: Cycling Italy's Veneto ​tour. To learn more about our Italian vacations, please click here. If you would like to reserve a vacation or speak with one of our Tour Consultants, please call 800-245-3868. They are available Monday-Friday from 8:30am to 6:30pm EST and Saturdays from 10:00am to 3:00pm EST.