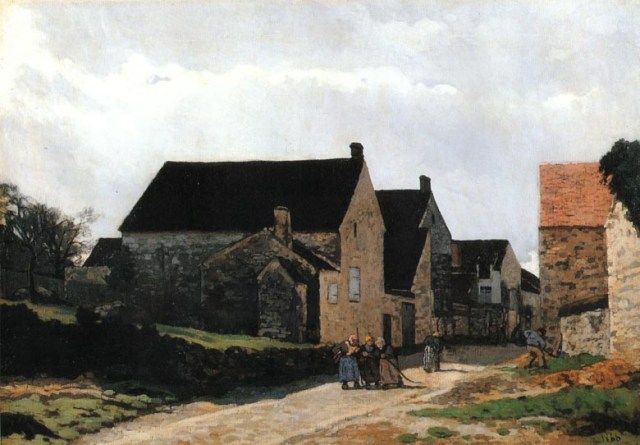 Impressionist art was a movement spawned in the 19th century by a group of French painters that emphasized colors, lighting and the essence of time passage in the works which often featured outdoor landscapes and depicted human movement rather than still portraits—a new artistic concept for the times. French Impressionist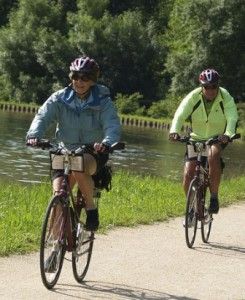 painters like Renoir, Sisley and Monet—whose Impression, Sunrise painting of Le Havre's harbor coined the movement's name—often traveled outside of Paris and into the countryside for their inspirations. Travelers on our Heart of France Bike and Barge tour will get to see some exact spots where famous Impressionist artists painted their masterpieces in Barbizon, Bourron Marlotte, and Moret-sur-Loing while on this unique tour.
We'll discover the roots of the movement when a pleasurable morning cycle along the banks of the River Seine brings us to the "painter's village" of Barbizon. During the mid-19th century Corot, Rousseau and Daubigny were leaders of the "Barbizon school", which became the setting for an artistic revolution that set the stages for the Impressionist painters of the 1870's, especially their use of the en plein air technique of painting outside in order to capture natural light. Even today many artists live in the area, mesmerized by the countryside. During our visit to the town, we'll stop in at the local museum of the Barbizon school and see where famous landscape artists painted their works.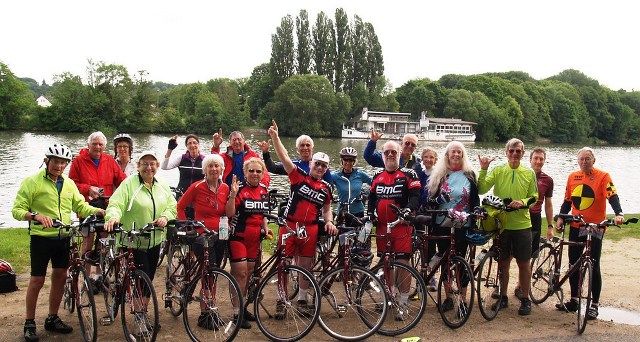 Another fantastic day where cycling meets art is when we cycle through the wonderful forest of Fontainebleau, which includes a stop at the impressive UNESCO World Heritage Site of the Château of Fontainebleau. The beauty of this forest was famously depicted in A Young Man in the Forest of Fontainebleau by French Impressionist Pierre-Auguste Renoir. We continue to ride through this peaceful forest to Bourron Marlotte, a community that homed and inspired many artists including Renoir, Cézanne and Sisley—whose 1866 painting Street of Marlotte features a group of women leaving the town's stone structures presumably for a walk in the woods.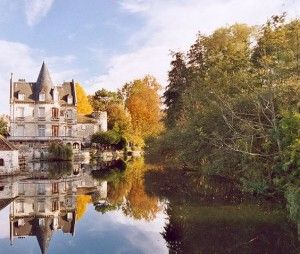 Another artist community that we'll visit on this tour is the charming, medieval-fortified town of Moret-Sur-Loing, strategically situated on the banks of the Loing. Here Sisley found inspiration for his beautiful Impressionist paintings including the aptly named 1888 piece, Moret-sur-Loing. Our barge actually moors here overnight and you're encouraged to take a walk on the "Sisley in Moret" trail during the evening to see a variety of places that inspired the artist.
These are just some examples of the Impressionist-themed experiences you'll enjoy on our Heart of France Bike and Barge ​tour. To read more about our French vacations, please click here. If you would like to reserve a vacation or speak with one of our Tour Consultants, please call 800-245-3868. They are available Monday-Friday from 8:30am to 6:30pm EST and Saturdays from 10:00am to 3:00pm EST.