Looking for VBT Walking Vacations? All VBT Walking Vacations have moved to our sister company, Country Walkers. The same tours you know and love, plus exciting new itineraries, are available to book through their website.
If you love learning about ancient civilizations that once inhabited the region you travel to, you might be surprised how much there is to learn so close to home. The Pueblos and their ancestors have inhabited present-day New Mexico for thousands of years when nomadic hunters began roaming the high desert during the ice age. Around 1,500 years ago ancestral Puebloans began farming and developed community-based villages—some of which are still preserved. Two examples, Bandelier National Monument and Taos Pueblo can be visited on our Santa Fe and Taos: Walking New Mexico vacation.
Bandelier National Monument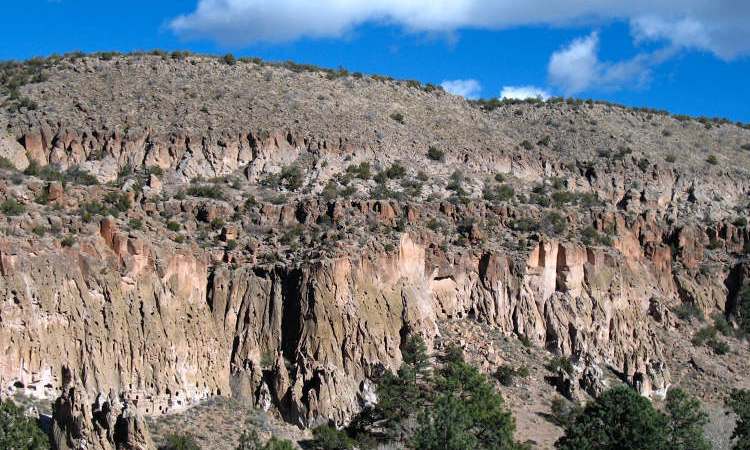 Around 900 years ago ancestral Puebloans constructed a series of houses high on the Pajarito Plateau near the banks of the mighty Rio Grande river about 40 miles west of Santa Fe. Today the site—which contains ancient cliffside dwellings, kivas (ceremonial structures), paintings and petroglyphs—can be accessed by a vast network of our 70 miles of walking paths. VBT Travelers will visit Bandelier National Monument on day 3 when we walk along the Frey Trail to an Anasazi village—the nearby Navajo's name for the Pueblo—within Fijoles Canyon. We'll also visit the spectacular Alcove House, a cliff dwelling that can only be reached by wooden ladders. There are other walking options within the park so you have the choice to roam where you wish before a group picnic provided by our Trip Leaders.
Taos Pueblo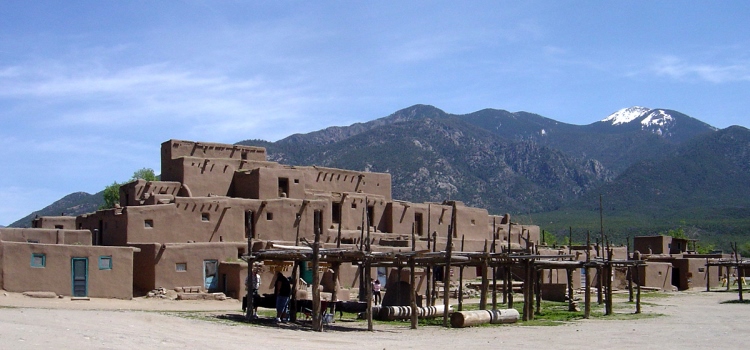 Another well-preserved site full of Puebloan dwellings is the community of Taos Pueblo, which is one of the oldest continuously inhabited villages in the entire United States as some experts date it back to 1000AD. VBT travelers will explore the UNESCO World Heritage Site—which belongs to a Tiwa-speaking Puebloan tribe—on the morning of day 5. We'll discover amazing architectural feats (considering the materials and tools in which they were made)like adobe houses that stand as much as six stories tall! Today, around 150 Tiwa descendants live in Taos Pueblo and we'll get to join some of them for a guided walk and an informative talk within the Pueblo walls.
Please note: This tour has been canceled for 2018. For more information about our other walking vacations, please click here. To request a full catalog with all of our vacations please click here. If you would like to speak with one of our Tour Consultants, please call 800-245-3868, they are available Monday-Friday from 8:30am to 6:30pm EST and Saturdays from 10:00am-3:00pm EST.