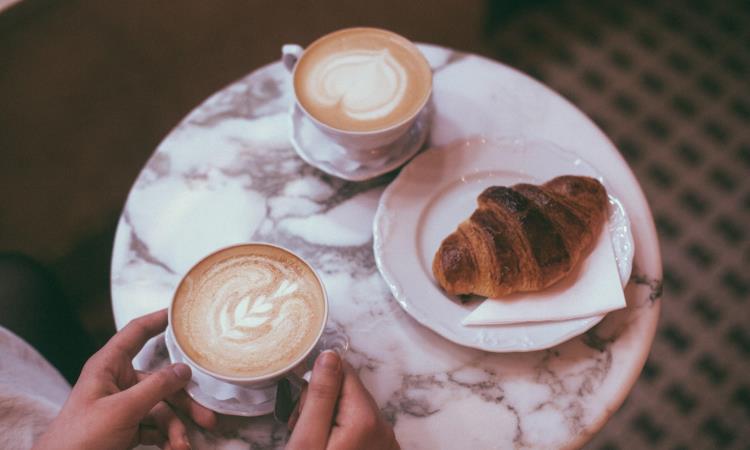 Today, scores of working professionals young and old plug in their laptops, order coffee and settle in at their tables, treating coffee shops like their home offices. While this may seem like a new way of working ushered in by the internet age, the roots of this practice actually go all the way back to 19th-century Vienna.
The Austrian capital is largely the originator of coffee shop culture as we know it today. In fact, the city's contributions to making coffee shops double as social and professional hubs, as well as harbingers of culture, have earned Vienna's coffeehouses official recognition from UNESCO as an item of intangible cultural heritage.
The History of Coffeehouse Culture in Vienna
According to legend, coffeehouse culture first began in the late 1700s in Vienna, when Georg Franz Kolschitzky, a Viennese citizen, was awarded the first license to serve coffee in the city as a reward for his brave acts during the Siege of Vienna. However, another story says that it was actually an Armenian spy, Johannes Diodato, who opened the first coffeehouse in the capital.
The trend grew, with more coffeehouses opening around the city. As the 19th century progressed, coffeehouses became gathering places for the young intelligentsia and artistic community of Vienna, a place to swap ideas, write poetry, and engage in lively political debate.
While espresso bars, inspired by those in Italy, caused traditional coffeehouses to fall somewhat out of favor in the second half of the 20th century, UNESCO's designation of Viennese coffeehouses in 2011 has revitalized interest in their cultural heritage and in the protection of traditional coffeehouses throughout the city.
A Distinct Ambiance and Atmosphere
Viennese coffeehouses are unique in how they turn the simple act of drinking coffee into a luxurious ritual. Traditional Viennese coffee shops are elaborate, ornate spaces with deep red velvet seats, gold-trim molding, sparkling mirrors, and marble tables. Patrons are encouraged to hang out at their tables all day, even if they only buy one cup of java. The coffeehouses were seen as spaces to lounge, talk, write, and read, serving as a treasured refuge for those housed in the city's small, crowded apartments.
Today, the sense of Viennese coffeehouses as "living rooms" for the public still rings true. If you're interested in taking our Czech Republic, Germany and Austria biking tour, consider booking the Vienna post-trip extension. It will give you the chance to experience the city's famed coffeehouse culture for yourself. Whether a local or just passing through, once you duck into a traditional coffeehouse after a long day spent exploring the city, settle in at a table with your coffee and newspaper, and savor one of the most soul-satisfying rituals around, there won't be anywhere else on earth you'd rather be.
To request a free VBT catalog and learn more about other exciting destinations throughout the world, click here. If you would like to speak with one of our Tour Consultants, please call 800-245-3868. They are available Monday through Friday from 8:30 a.m. – 6:30 p.m. EST and Saturday from 10:00 a.m. – 3:00 p.m.