Check out VBT trip leader Jeff's recipe for blueberry pie below, and join him on the Maine: Acadia National Park tour to sample other local favorites!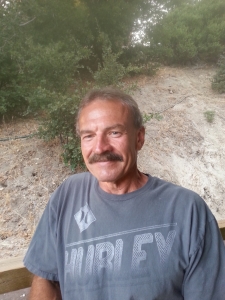 What's more American than blueberry pie? Mainers take their pie very seriously. In Maine, pie is eaten for breakfast and any other time of day. During our VBT tour of Acadia, guests participate in a "blueberry pie" survey. During the week we have several opportunities to taste delicious blueberry pie and guests decide which is their favorite.
Maine is about all things blueberry. Blueberry pie made with wild Maine blueberries is the official state dessert of Maine. You'll also find wild blueberries in pancakes, muffins, cocktails, beer, jam, cobblers, crisps and ice cream! The incredible tiny wild blueberries that grow on Mount Desert Island cooked up in a pie are spectacular. If you can't tell, blueberry pie is top on my list of favorite moments on the tour!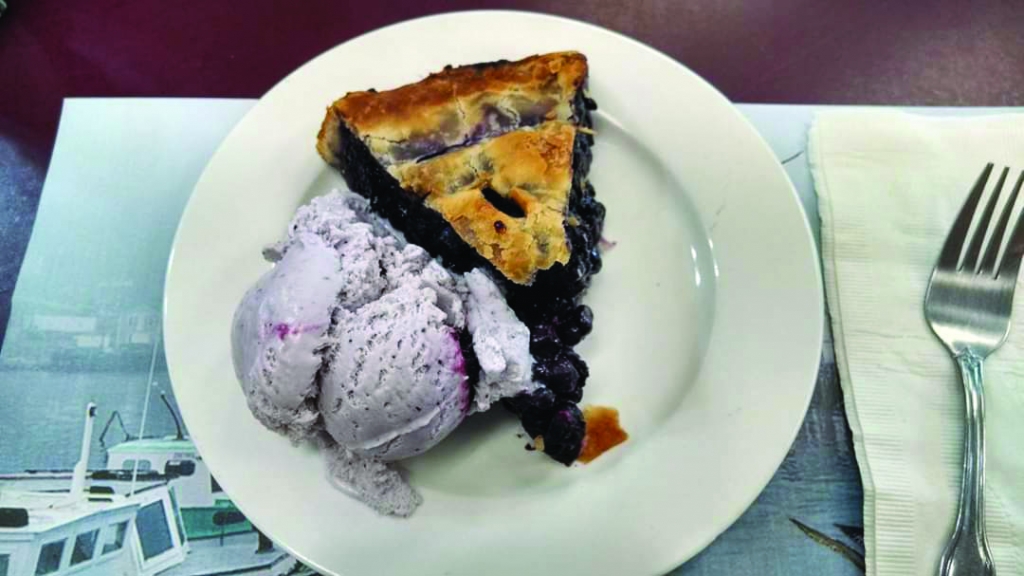 Jeff's Homemade Blueberry Pie
Makes: 1 pie, for 8 servings
Active Time: 1 hour
Total Time: 4½ hours (including cooling time)
Equipment: 9-inch pie pan
Note: Make and refrigerate the pie crust at least 2 hours ahead.
Ingredients:
2½ cups all-purpose flour, plus more for dusting

1 teaspoon salt

7 tablespoons cold butter

¾ cup vegetable shortening, chilled (can use all butter)

¼ cup ice water, plus more as needed

6 cups fresh or frozen blueberries.

2/3 cup granulated sugar, plus 2 teaspoons, divided

¼ cup cornstarch

1 tablespoon fresh lemon juice

1 teaspoon lemon zest

¼ teaspoon cinnamon

1 egg

1 tablespoon milk

Vanilla ice cream for serving
Method:
To prepare crust: combine the flour and salt in a large bowl. Cut 6 tablespoons butter into small pieces. Sprinkle the butter pieces and shortening on top and use a pastry cutter to cut the butter and shortening into the flour until it resembles cornmeal. Sprinkle ¼ cup ice water over the mixture and stir to gradually mix into a ball; if the mixture seems dry, add another tablespoon of ice water and stir until it comes together. Form mixture into a ball with your hands and divide in half. Form discs and tightly wrap in plastic wrap. Set aside in refrigerator for at least 2 hours.

To make pie: Preheat oven to 400F and coat pie pan with cooking spray.

Transfer the reserved pie dough to a floured work surface. Roll out into 11-inch circles. Move 1 of the dough circles into the pie pan by draping it over the rolling pin. Gently press the dough into the bottom and sides of the pie pan.

To prepare filling: Stir the blueberries, 2/3 cup sugar, cornstarch, lemon juice, zest and cinnamon in large bowl until well combined. Carefully spoon into the crust. Cut remaining tablespoon of butter into small cubes and scatter on top.

Place the top crust on the pie and press the edges together to seal. With the tip of a sharp knife, cut three small slashes to vent steam.

Whisk egg and milk together and lightly brush it over the top of the pie with a pastry brush. Sprinkle remaining 2 teaspoons sugar on top. Place the pie on a baking sheet.

Bake for 20 minutes. Reduce oven temperature to 350F and bake until crust is golden and filling is bubbling, 45minutes to an hour more. Cool on a wire rack for at least 3 hours before serving; the pie will thicken as it cools.

When you are ready to dive into the pie, make sure you have plenty of vanilla ice cream to serve on top and enjoy!
Category: Dessert & Baked Goods
Region and Country of Origin: Maine, USA
Suitable for Diet: Vegetarian