It's hard to say which is more magnificent: the fabled châteaux of the Loire Valley—which are extravagant French castles that are now open to the public—or the fertile countryside in the so-called "Garden of France." Our Loire Valley tour gives you the best of both as we cruise along gentle, scenic bicycling routes, visit the most famous of these storied castles, explore medieval towns, and savor Loire's agricultural abundance during delicious meals and a tasting of local wines. We've compiled a list of highlights of the itinerary to give you a little more insight into one of our favorite bike adventures.
The Châteaux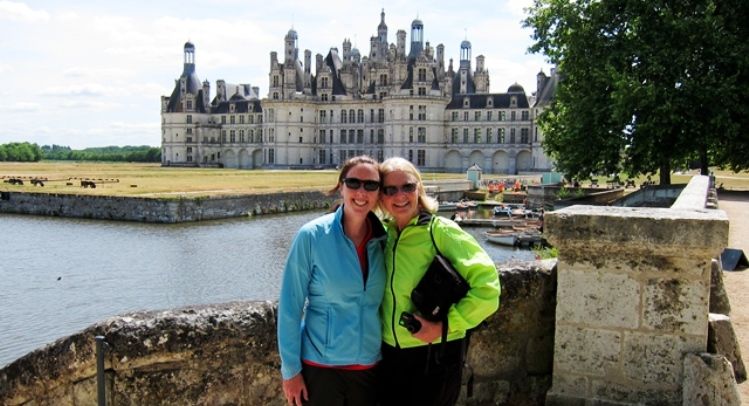 Although travelers will visit a few châteaux, the most impressive is the 440-room Château de Chambord, the largest in Loire. We'll hop off our bikes and be transported back several centuries during our audio-guided tour of the château, which dates back to the 1500s when it was built as a seasonal hunting lodge by King Francois I. The most famous features of the grand chateau are its double-helix staircases—which allows two people to ascend or descend without seeing each other—and a 21-mile-long garden wall, the longest wall in all of France.
The Wine


Thanks to the nutrient-rich soil of the Loire Valley, vintners have been growing a variety of grapes for hundreds of years. In fact, during the Middle Ages Loire wine was thought of as the best in all of western Europe. Throughout the duration of this bike tour, you'll have plenty of time to sample some wonderful vintages made from local grapes like Chenin Blanc, Sauvignon Blanc and Cabernet Franc during meals, wine tastings and even in the wine cellars of one of our hotels. You can learn more about the wine of the Loire here.
The Cycling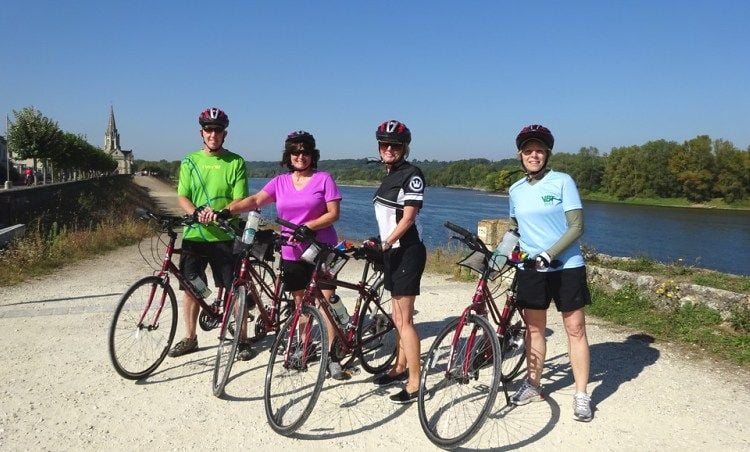 Day 5 is spent cycling along the scenic valleys of the Loire River. We'll follow the "Loire & Soils" bike path through centuries-old vineyards in a verdant countryside known as the "Garden of France" because of the abundance of fruits and vegetables that are grown in surrounding farms and orchards. As we bike from village to village on the path, feel free to stop and explore fascinating towns like Blois, Amboise and Montrichard on foot.
The Hotels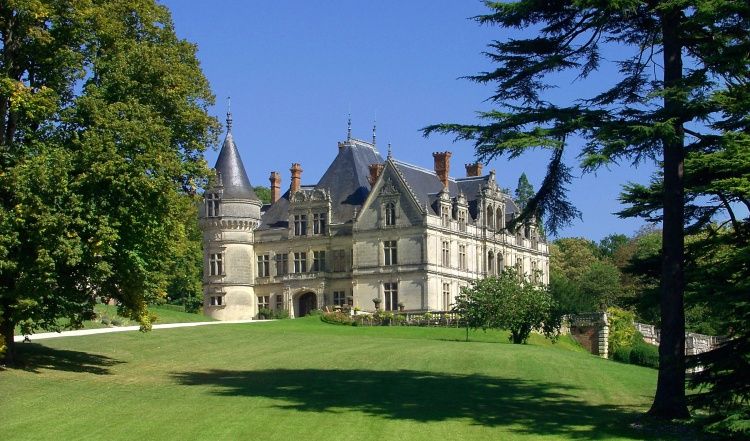 One of the best parts about this week-long tour is that we'll not only visit some of Loire's famed châteaux, but we'll also stay in one! VBT travelers spend two nights at the Château de la Bourdaisière, a 15th-century medieval castle set in a 140-acre magnificently manicured park which boasts an animal park, horse riding stables, and gardens full of tomatoes, dahlias and medicinal plants. Over the last several years, owners Françoise and Louis Albert de Broglie have renovated the rooms to provide modern amenities without compromising the historical aspects of the property. In 2014, the château hotel won a Certificate of Excellence award from Trip Advisor.
To learn more about the itinerary, view dates & prices, and read VBT travelers' reviews of our Loire Valley biking tour, click here: http://bit.ly/VBTLoire. To request a free VBT catalog and learn more about any of VBT's other exciting destinations throughout the world, click here. If you would like to reserve a vacation or speak with one of our Tour Consultants, please call 800-245-3868, Monday-Friday from 8:30am to 6:30pm EST and Saturday from 10:00am – 3:00pm.