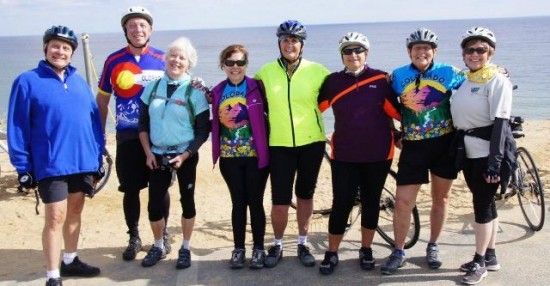 Whenever you're traveling in the world with a group of folks that you haven't met before, there may be some anxiousness associated with your anticipation—especially if you are a solo traveler. A few weeks ago we received a wonderful email from Mike and Ann V. with their story about the group of travelers they met while on our Puglia: Italy's Undiscovered Coast ​biking vacation back in May of 2012. Since then, their group has become great friends and they have even visited each other and planned a new adventure on our Heart of France Bike & Barge vacation almost 2 years to the day of their first meeting. The following is an abbreviated version of the email they sent our President, Gregg Marston:
"Dear Gregg,
Several of us were part of the VBT Puglia bike tour, pre-trip Matera, and post-trip Rome in May of 2012. Recently, we gathered at the Old Manse Inn in Brewster, MA to renew our friendships, bike and explore Cape Cod. When we were visiting one evening at our Bed and Breakfast, we thought it would be fun to contact you to share how our VBT Puglia trip created active and enduring friendships.
The initial friendships created in Italy have led to several other subsequent trips. First, those of us living in Colorado invited some of the group out to visit since they had never been to our state. So in October of 2012, four of our fellow travelers joined us for several days to explore Colorado and to spend time learning more about each other and remembering our time together in Italy. That special time together launched plans for our reunion on Cape Cod this past October.
Furthermore, we are all going on VBT's Heart of France Bike & Barge vacation this May and all of us are excited about our time together in France and planning our next reunion! Who would have guessed that our 2012 Puglia trip would have been the start of meaningful, rewarding, and lasting friendships among eleven people?"