Looking for VBT Walking Vacations? All VBT Walking Vacations have moved to our sister company, Country Walkers. The same tours you know and love, plus exciting new itineraries, are available to book through their website.
Famed naturalist and writer Henry David Thoreau once wrote "The moment my legs begin to move my thoughts begin to flow." We think he was on to something. Hitting the trail at your ideal pace really activates your senses, allowing you to fully connect with the people and the land you're exploring. That's what you'll get when you take a Walking Vacation with VBT. We'll tend to the details and travel arrangements so that you have the freedom to wander and connect with the region that you want to explore. Along with fellow travelers in your small group, you'll get a one-of-a-kind, authentic encounter with your desired destination through the help and guidance of local Trip Leaders and in-home visits with local friends. If you're still trying to figure out which walking vacation to take this year then this list is the perfect list for you. Simply click on each tour name you will be taken to that tour's webpage where you can find traveler reviews, photos, daily itineraries and everything you'll need to make your choice. Enjoy!
1.) The Amalfi Coast & Capri—rated 5/5 by VBT Travelers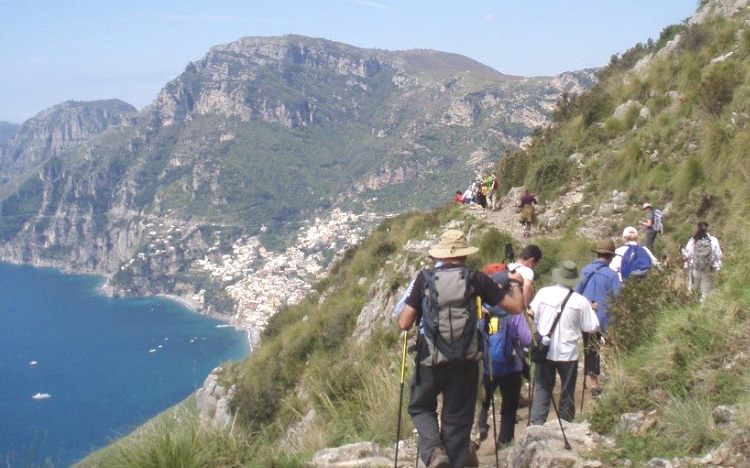 Awe-inspiring stretches of the Mediterranean Sea await your discovery on our most-popular walking tour. Travelers on this Southern Italian walking vacation will stroll along hillsides that wind with the coast and get to experience local culture and history first-hand during mozzarella and paper-making demonstrations, as well as a guided tour of Pompeii.
Best Walking Route: On Day 7 we'll walk along the famed "Path of the Gods", an old mule path that offers some of the most dramatic views of the Sorrentine peninsula and the isles of Capri and the Sirenusas.
2.) Peru: Machu Picchu & the Sacred Valley—rated 4.8/5 by VBT Travelers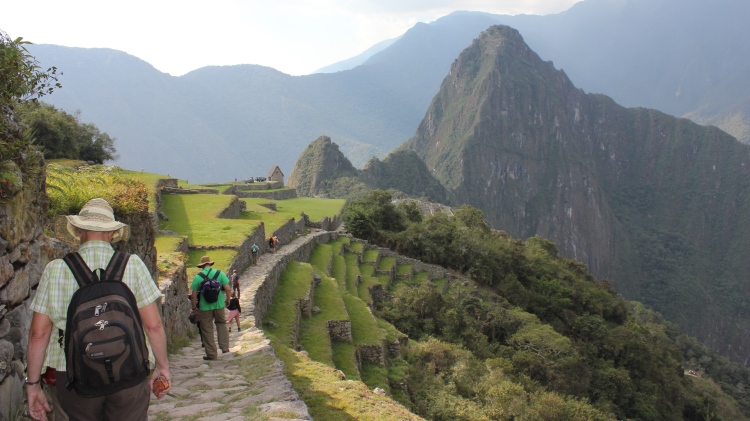 Discover the Lost City of the Incas from the perfect vantage – up close and on foot. Our walking tour will get you as close to local culture as it does to the jewel of the Sacred Valley, Machu Picchu. Off the trails we'll meet members of the Cuyuni community, enjoy a market visit in a local village, and learn how chicha, a local corn beer, is made.
Best Walking Route: Trace ancient footsteps along the Inca Trail and approach Machu Picchu from above, just as the Inca did, through the "Sun Gate."
3.) Spain: A Walking Tour of Basque Country—rated 4.8/5 by VBT Travelers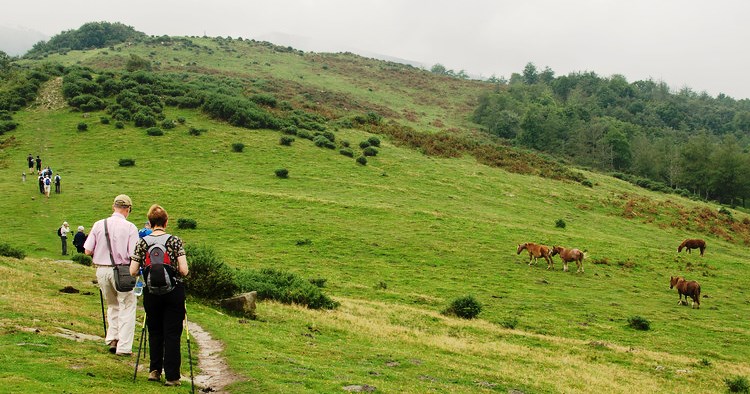 Spanning the border between two nations, framed by the soaring Pyrenees and the Bay of Biscay, the autonomous region of Spain known simply as Basque Country offers spellbinding landscapes, superlative cuisine and warm, welcoming—and intensely proud—people. We'll delve deeply into Basque culture during scenic walks through rural villages and vibrant cities, spend time with pelota-playing villagers, enjoy a meal at a txoko—a private gastronomic club—and even venture into France for a comprehensive view of local life.
Best Walking Route: On Day 5 we'll walk along the centuries-old pilgrimage route called the "Way of St. James" to the Cathedral of Santiago de Compostela—where many believe St. James is buried.
4.) Ireland: Walking the West Country—rated 4.9/5 by VBT Travelers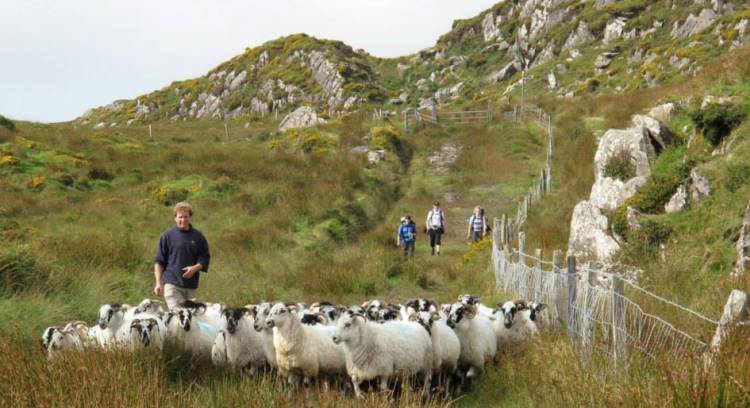 Immerse yourself in the music, literary tradition and the sheer beauty of one of Europe's most exciting destinations. From the exuberant coastal nightlife of Cork to the tranquil, soaring peaks of Macgillycuddy's Reeks further inland, Ireland boasts some of the most diverse, scenic locations in the world. Off the path, we'll dine alongside locals in village pubs, learn about local life from a Killarney local, and stay in one of Ireland's award-winning country hotels.
Best Walking Route: Day 5's walk is along the Kerry Way, Ireland's most famous walking trail.
5.) Italy: Quiet Pathways of Tuscany—rated 4.8/5 by VBT Travelers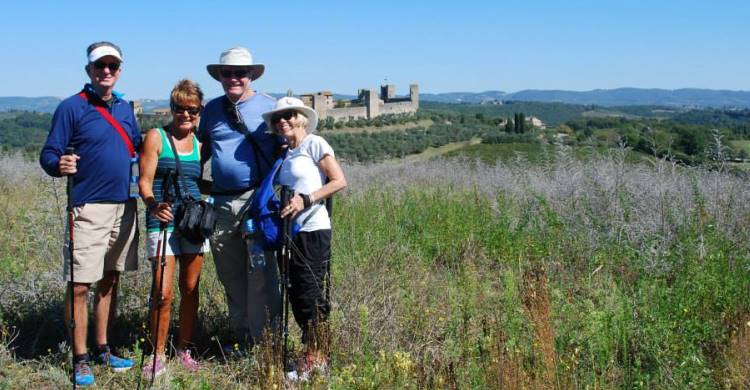 Experience legendary Tuscan landscapes and the magnificent piazzas of Siena and Pienza on this enlightening tour. We'll also take in the amazing art of Florence and Rome and sample the region's celebrated Chianti and Brunello wines.
Best Walking Route: On Day 8 we'll walk our way through the Orcia Valley past verdant vineyards, ancient monasteries and medieval villages.
To learn more about Walking the World with VBT please click here and to request a VBT catalog please click here. To reserve a vacation or speak with one of our Tour Consultants, please call 800-245-3868. They are available Monday-Friday from 8:30am to 6:30pm EST and Saturdays from 10:00am to 3:00pm EST.