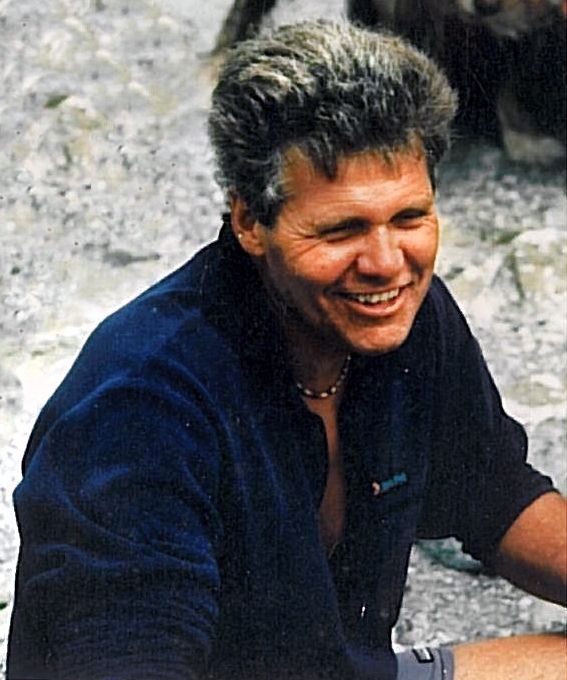 Dear Traveler,
A very good friend of all of us here at VBT, and of many of our travelers over the past 32 years, is retiring in May. His name is Gerry Slager, and his approaching retirement is the one reason that all of us have been dreading the arrival of spring this year, even after enduring such a long, cold, snowy winter.
Gerry is a valuable friend and an irreplaceable Trip Leader who has touched the lives of thousands of travelers. I can't imagine life here at VBT without him, but I'm filled with pride at having known him. He's the ultimate techie—no one knows more about caring for a bicycle, whether coaxing a finicky derailleur back to life or adjusting the squeak out of a new set of brakes. He also knows how to make the perfect cup of coffee—and we Vermonters are crazy about our coffee beans. I may have to switch to tea after Gerry leaves us. No one has demonstrated more care and concern and affection to our travelers over so many years than Gerry. He is a master at anticipating travelers' needs, entertaining them with colorful stories and historical tidbits, and making sure that each traveler has a day filled to the brim with adventure and discovery. As we operate our fortieth year of vacations this year, Gerry has been here for 80% of them. He has been my conscience and, in short, is the heart and soul of VBT.
Gerry Slager is what my Mom used to call a "character." She meant it as an ultimate compliment, and so do I. Gerry is a character because he's played an important and unforgettable role in the drama of our lives. He's a character because he's unique, with his own way of talking and walking and nodding his head and shaking your hand. When you hear Gerry's footsteps on the wide wooden planks of the barn floor here, you know it's him, and you can tell the mood he's in by the sound and the tempo. He's a character because his sense of humor reflects his beautiful way of looking at the world and his boundless love for his coworkers and our travelers.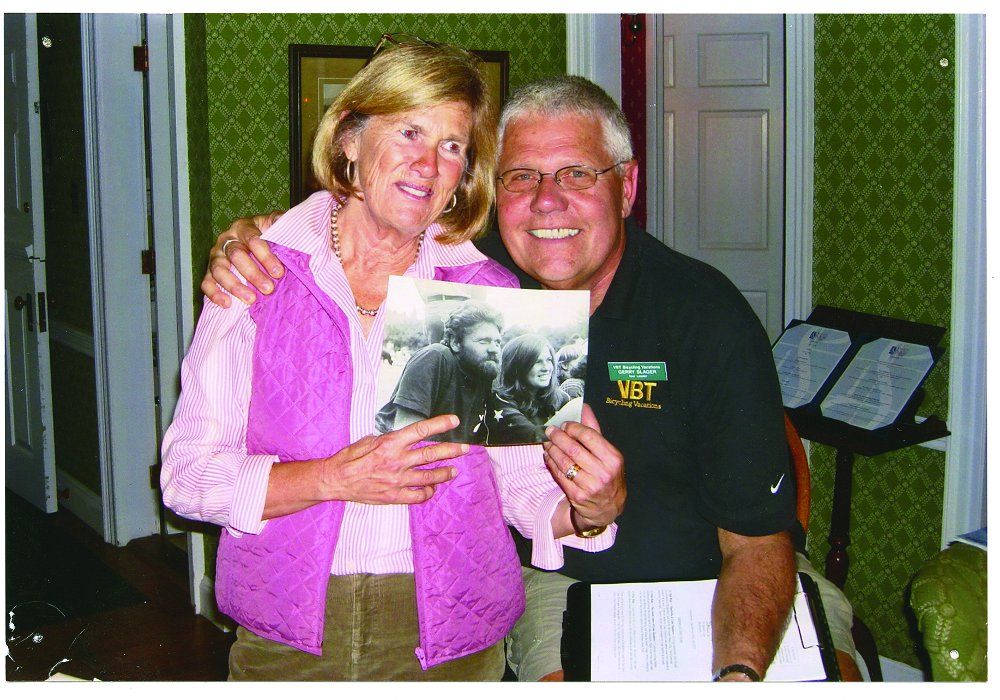 On Gerry's resume here at VBT, he might be the only Trip Leader to list one language spoken: English. But it isn't entirely true. Gerry also speaks a language we in Bristol call "Vermont." This is the language Gerry uses when he talks to a freshly poured, newly brewed beer at The Bobcat Café, where we all love to gather for meetings and meals. "Mmm," Gerry says, staring at the ring of foam on the inside of the mug after taking the first swallow. It's the language Gerry uses when he talks to the new spokes he's slipping into a bicycle hub, the "Yup" followed by the spinning sound of a perfectly balanced wheel made true by his sure and careful adjustments. And it's the language he uses to coax outside the occasional skunk that wanders into the barn and sets up shop by the coffeemaker on cold autumn mornings. "This way," Gerry says. "That's it," followed by an "All right, then," as he slowly closes the door behind the ambling visitor.
Gerry loves nature, as only a Vermonter can, whether it's the sound of an ax cutting through a thick wedge of white oak on a cold winter morning, or as happened just this past February, the rare sight at that time of year of bluebirds setting up shop in the tree between the barn and the farmhouse that serves as our office. Gerry reminded us that it was the same tree that drew cedar waxwings last year—both unforgettable firsts for all of us, and both all the more memorable now that Gerry is retiring.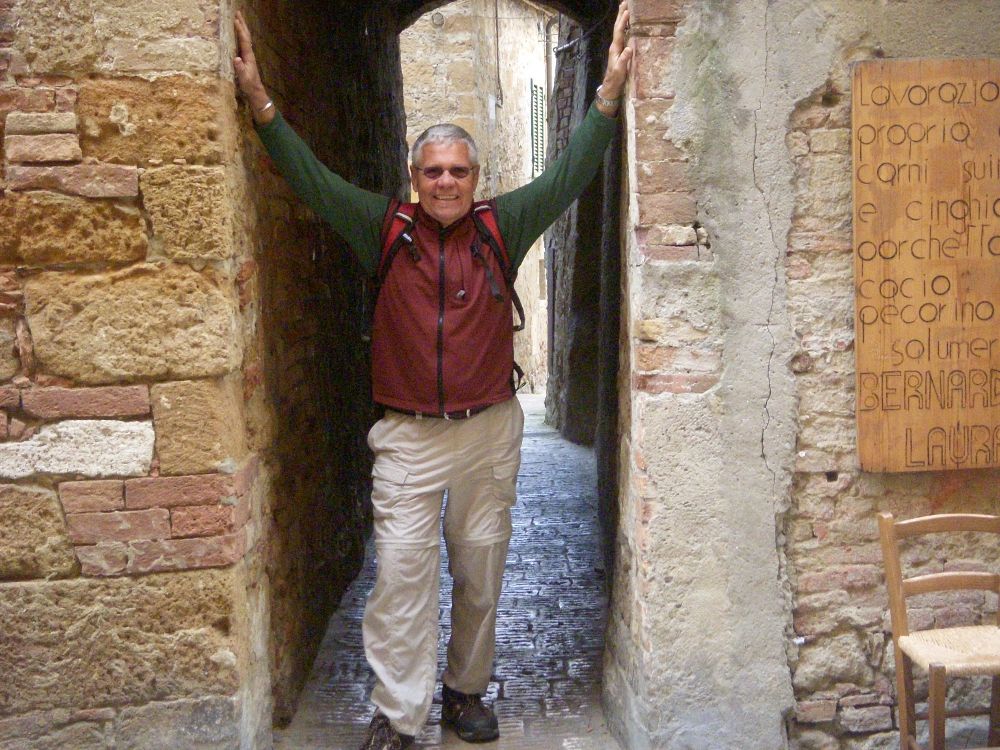 I promised myself that I wouldn't get blue about Gerry's retirement—so I won't. I won't tell you how much we'll miss his wisdom and experience, how much we'll miss his subtle observations on human nature, how much we'll miss his daily stories about his adventures bicycling, hiking, skiing, kayaking, cooking (vegetarian, of course), and riding his motorcycle. Gerry will have plenty of time now to do more of something he's always loved to do—putter around the house. In fact, I expect that in just a short while, Gerry will be setting world records for puttering. He'll find new ways to combine pizza and pineapple, and a use for real Vermont maple syrup that no one's ever thought of before. And there'll always be a new beer or ale at the Bobcat for Gerry to approve of. I expect I'll bump into him there, and the sooner the better. The first round's on me, Gerry.
So, bon voyage, my friend. All of us here at VBT, and all of the travelers whose lives you have graced, offer you every best wish for good health and boundless happiness. And remember, Gerry, as you so often remind us, "It's okay to have too much fun!"
Happy traveling,
Gregg Marston
President