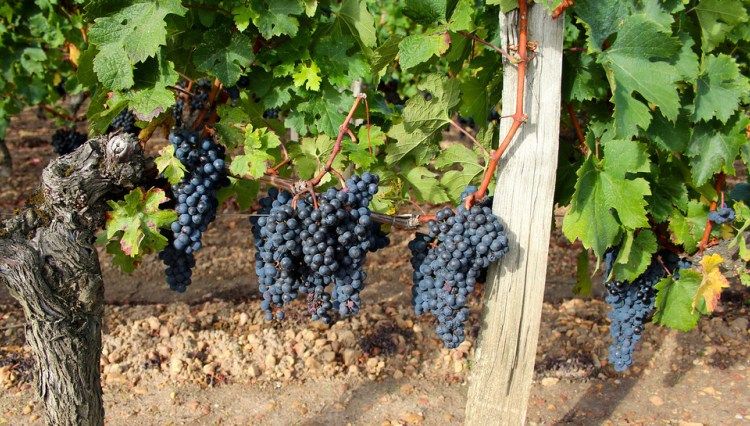 All across California, from Santa Barbara to San Francisco, grapes are ripening and vineyards are in full production as California's harvest season is in full swing. This year marks the seventh in a row that September will be commemorated as California Wine Month, and tastings are being held throughout the Golden State.
"The Crush," as it known locally, is a great time to visit California's wineries. From the Napa and Sonoma Valleys to the Central Coast, Californian vineyards are alive with pickers, trimming and drawing grapes from their vines. The earliest grapes to ripen are suited for Pinot Noirs and Chardonnays, generally ready to be harvested by late August. Cabernets and Syrahs usually find themselves ripening in early to mid-October, at the tail end of the busy picking season.
Once the grapes have been harvested, the delicate process of vinification, or winemaking, begins. Red wines develop from the fermenting pulp that is produced by crushing grapes along with their skins. White wines are derived exclusively from the juice of pressed grapes, without their skins. At this stage in the process, yeast is added to the crushed or squeezed grapes to prompt primary fermentation. Taking approximately two weeks to completely ferment, the yeast helps to convert sugars from the grapes into alcohol.
As the primary fermentation comes to a close, red wines will undergo a second pressing to gather all the remaining juice from the grape skins. The wine is then warmed and the remaining sugars convert to alcohol marking the next phase in vinification: secondary fermentation. Secondary fermentations occur in red and white wine as malic acid is converted into lactic acid, making the product less harsh to the taste, and bringing about a full palate of flavors. The wine is then aged for a period of time ranging from a few weeks to tens of years before it can finally be enjoyed.
Though we're closing in on mid-September, it's not too late to catch all the excitement that the Crush has to offer. With vacations departing from late September and into October, VBT provides plenty of opportunities to enjoy California Wine Month. Join us on our California Wine Country & the Pacific Coast vacation and experience wine culture at its most exhilarating time of year.