---
Veteran tour guide Guillaume Marie is a Normandy-born historian—and celebrating the D-day landings is part of his local culture.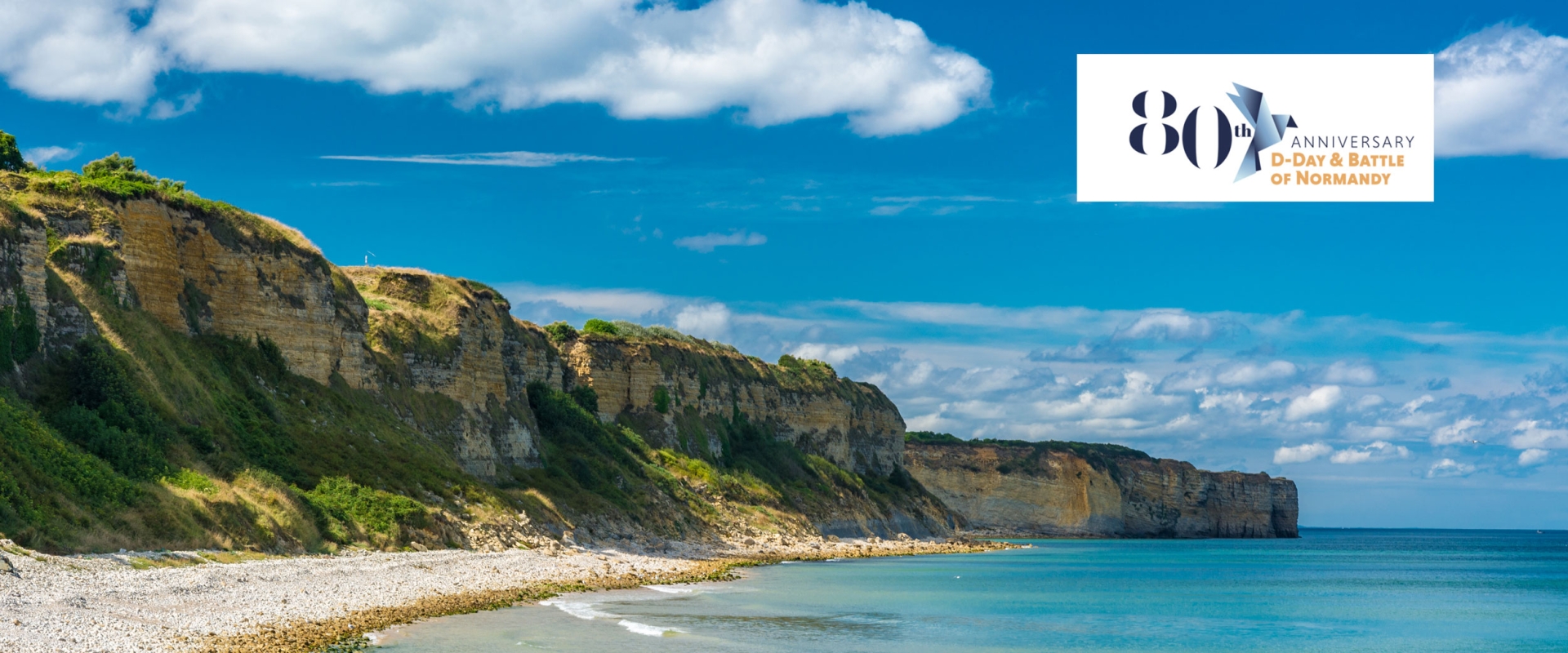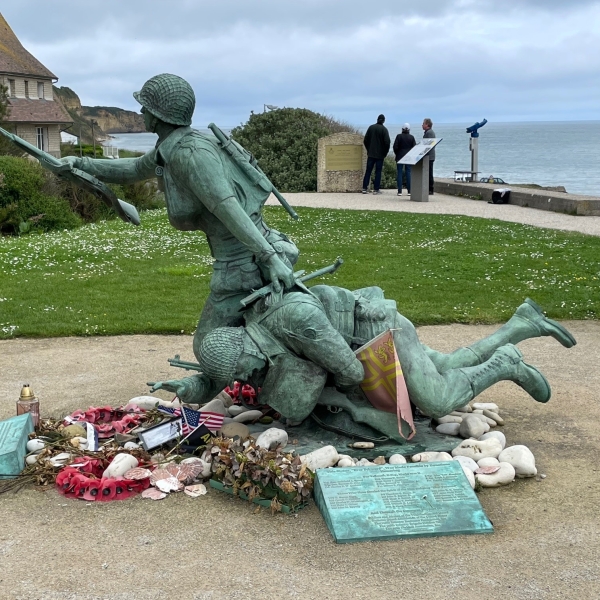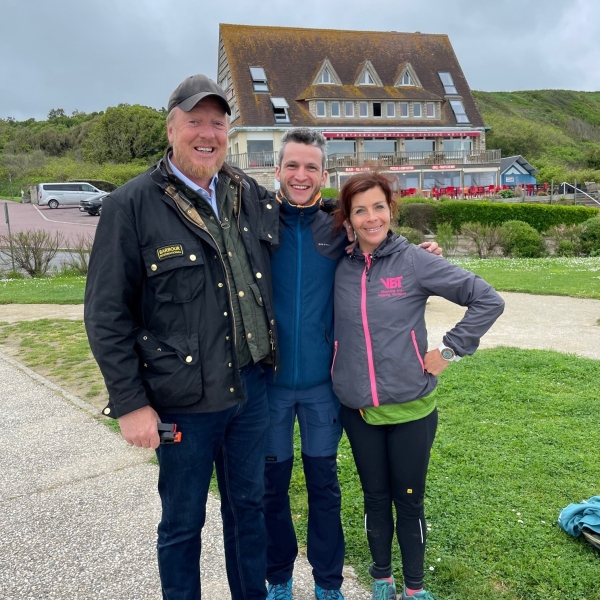 Veteran tour guide Guillaume Marie is a Normandy-born historian—and celebrating the D-day landings is part of his local culture. "When I was a kid, I used to see American veterans coming back to Normandy for the commemorations," Guillaume recalls. "My grandmother would talk about those boys who came to Normandy in 1944—and you have to imagine that, for the locals, American soldiers were rather exotic, so they attracted a lot of attention." Growing up in Normandy after the war, the close relationship between France and the United States was celebrated with parades and remembrances—and next year's celebration for the 80th anniversary of the D-day landings is sure to be an extra special time to experience VBT's France: Normandy & Brittany Guided Tour.
In Normandy, the D-day Festival commemorating the Battle of Normandy happens in June—celebrating the partnership between France and the United States. "During the D-day Festival, locals celebrate the anniversary of our freedom," says Guillaume. "This has built a deep and long-lasting friendship between the American veterans and the locals. When travelers visit the American Cemetery, I like to remind them that France is the oldest ally of the United States—and there's still a close friendship between our nations." Most important, Guillaume is quick to point out, American veterans in Normandy are always impressed by the local remembrances. "They are always a little surprised to see that we don't forget D-day," Guillaume recalls. "But here in Normandy, we can never forget." Like most American visitors, VBT travelers experience the warmth and camaraderie of their Norman friends as they explore the sunny beaches, fresh seafood, and incredible historic sites this region has to offer.
Cycling for Remembrance
As a historian, Guillaume loves to see VBT guests enjoying the gorgeous coastal cycling of his native Normandy. "It might feel like a surprise, to see people swimming or playing on Omaha Beach," observes Guillaume. "But this is what the American veterans fought for. When I was young, the American veterans would say—we fought for freedom so that people can enjoy the beach and the beautiful weather." As you cycle the splendid Norman coast, there are many opportunities to revel in the beauty of the verdant countryside—pausing to visit apple orchards, local farms, and quaint open markets along the way.
Many Americans travel to Normandy in search of relatives who fell during the epic battle—and Guillaume is one of the people who helps them discover their final resting spot. "Sometimes, there's a special connection, like a father fought at Normandy or a grandpa or great uncle or something like that," explains Guillaume. "If they have a relative buried at the cemetery, the American Battle Monuments Commission is often able to arrange an escort to the grave, and a little private ceremony. It's very meaningful for the families." Sometimes, families visit Normandy to retrace the footsteps of a relative that fought in the historic battle—even if they aren't buried there. "One year, I remember meeting two VBT guests who had traveled to Normandy to follow in the footsteps of their father," recalls Guillaume. "He had survived the battle and was not buried in the cemetery but had passed on some years before. His children were honoring his memory by retracing his steps through World War II—and they even had T-shirts made with a photo of their Dad in his uniform. It was something really special."
It's Not Just France: It's Normandy
Modern-day France is a patchwork of ancient provinces with unique cultures and traditions. In ancient times, the Duchy of Normandy was distinct from other regions, in part due to its strong connection with the Vikings who settled northern France in the 10th century. As the Northmen (as Vikings were sometimes called) integrated into the local French culture, they left their mark—including bestowing upon Normandy the Viking's matriarchal culture. "Normandy is a matriarchal society, just like the Viking society was a matriarchal society," explains Guillaume. "That's still in our culture today. Oh, you don't mess with Norman girls!" As you cycle this fascinating region on VBT's France: Normandy & Brittany Guided Tour, you'll see many other examples of ancient Norman culture—including the famous 11th century Bayeux tapestry depicting the Norman Conquest of England. Also in Bayeux, you can easily walk to the Battle of Normandy Memorial Museum—the perfect place to prepare for your moving visit to Omaha Beach.