You feel like escaping on an adventure. You're active but not necessarily a "cyclist." You keep hearing about how much fun people have on European bike tours. You wonder how you will "train" for such a trip when you don't own a bike or even padded shorts. And then on top of that, you're a single traveler…Enter the remarkable Susan C. from Manhattan (pictured below, all the way on the right).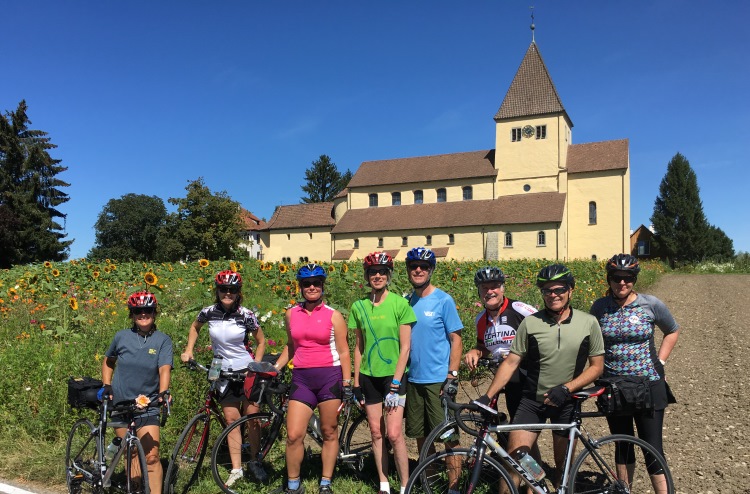 A New Yorker to the core, Susan is savvy, sophisticated and independent. In 2016, she decided last-minute to escape the summer heat in the Big Apple. After looking at many travel companies, she found the VBT website, studied it and zeroed in on our Lake Constance bicycling vacation. "It caught my eye," she said. The cool lake waters, the snow-capped Alps, the easy bike paths and fresh organic food of Lake Constance (which has shoreline in Germany, Austria, and Switzerland) called to her, so she booked the tour.
With only six weeks to train for her trip, the pressure was on. Motivated by a dream and a whole lot of Gotham City grit, Susan set out to prepare herself for the trip of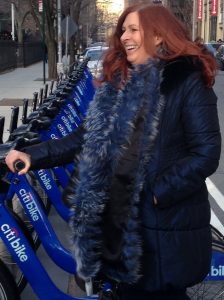 a lifetime. Thanks to Citi Bike, New Yorkers have access to 6,000 bikes at 330 kiosk locations located throughout the city. There's an automated bike stand a block and a half from Susan's apartment, which would be her ticket to success. This was how she would train her legs and mind before crossing the Atlantic, bound for Munich. After her return, we had a chance to catch up with Susan to see how her first vacation with VBT went.
What made you choose a bike tour?
As a solo traveler, I wanted the support and camaraderie of a group. I also wanted to exercise on my vacation and enjoy all the other activities that go along with it. I took a bike trip 20 years ago to Tuscany with another company and it was like biking with marines. The Lake Constance tour was beautiful and fun with great hotels and meals.
As a single traveler how did you feel on tour?
Everybody was so friendly and gave me advice on how to improve my cycling. They were all very welcoming. The Trip Leaders even took me out to dinner one night for Wienerschnitzel…the food on the tour was fabulous.
Did riding NY Citi Bikes prepare you well for the Lake Constance tour?
Certainly, yes! I got into decent shape and saw a lot of New York City on the waterway paths. They were heavy but that's exactly what helped me improve my strength and endurance.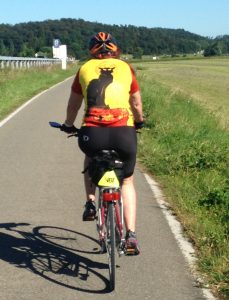 How did your VBT bike perform?
Great! It was so light and a very good bike. And for the first time, I truly learned how to shift all 27 gears.
Will you prepare differently for your next trip?
Honestly, I would still use the City Bikes! I ride them to get to my freelance jobs and to go to restaurants. I will add a stationary bike to the mix to train for my next tour.
Where would you like to go next?
I am fascinated by the barges. I had never heard of trips that combine river cruising and bicycling before. It would be something new and the thought of unpacking once is enticing.
You are a sophisticated traveler…did VBT meet your expectations?
Very much so! I fell in love with Germany and Austria. I really did not expect to be staying in 4- and 5-star hotels. I know Italy and France well, so I wanted to travel somewhere off the beaten path, and this beautiful corner of Europe was new for me.
What advice would you give other single travelers?
Do not be afraid to travel solo with VBT. My friends really don't understand my type of vacations. But, I wanted an active vacation. I met great people and enjoyed the biking and dinners with them. I also had enough down-time to go off and explore on my own.
Is there anything else you'd like to share with your fellow VBT travelers?
Just sit back and let the great Trip Leaders show you a country that most people traveling on their own will never see. Plus, it's a great history lesson on a bike!
To learn more about our Lake Constance: Germany, Austria & Switzerland bicycling vacation, including daily itinerary and all available departure dates, please click here. If you would like to reserve a vacation or speak with one of our Tour Consultants, please fill out this form or call 800-245-3868. They are available Monday-Friday from 8:30am to 6:30pm EST and Saturdays from 10:00am to 3:00pm EST.