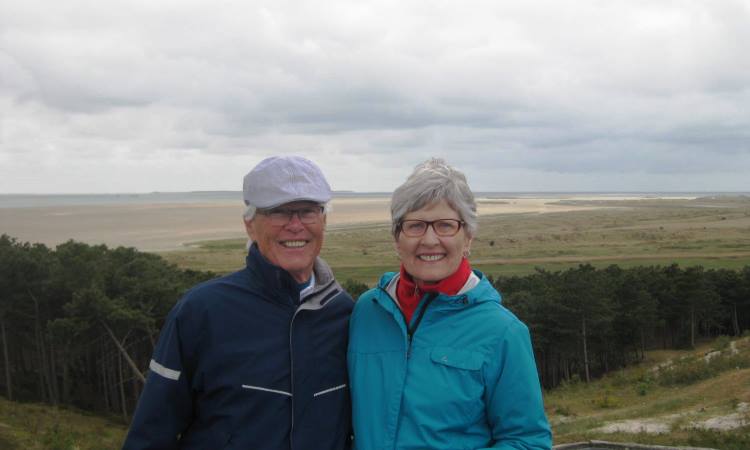 Located about 30 minutes north of the town of Harlingen is the small farming community of Sint Annaparociie. Perhaps best known as where Rembrandt got married in 1634, the village is the capital of the Het Bildt municipality and is a primarily farming and fishing community. It also happens to be the ancestral home of VBT traveler Shirley D., who had the chance to visit her great, great grandparents' homeland during her recent vacation.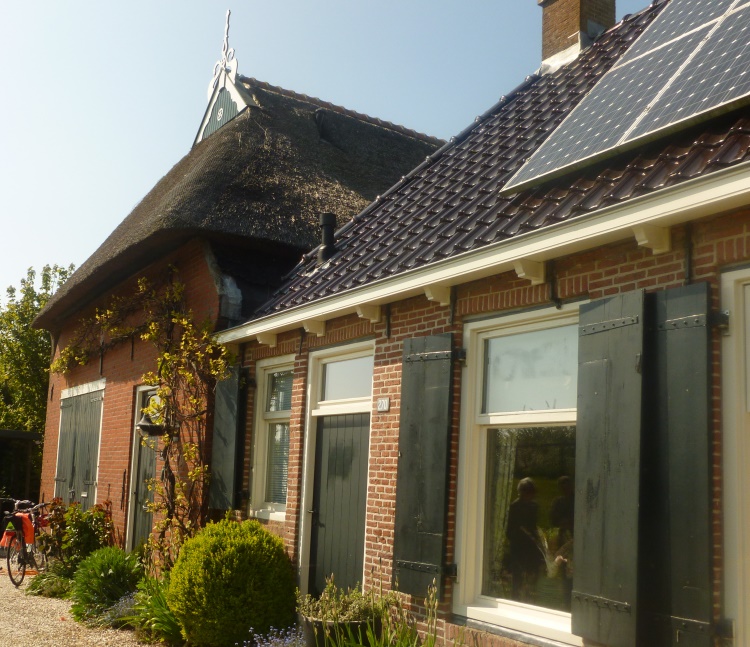 "Our VBT trip to North Holland and Friesland was a wonderful experience which included not only sailing and biking, but the opportunity to visit the home of my ancestors," Shirley wrote in a review of her trip. "After booking the trip, we learned that one of the stops (in the town of Harlingen) was very close to my ancestral home. When the guides learned about this, they made it their mission to make sure we were able to visit the little town and the house itself."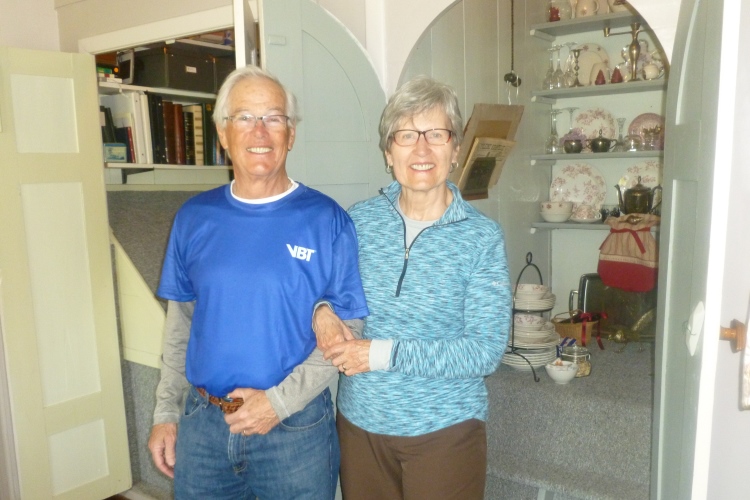 On day 8 of the trip, Shirley and her husband Jim decided to forego the scheduled ride from Harlingen to Makkum, and instead step back into her family's history. Shirley had a map of the town and a description of the house her relatives lived in, which now operates as a Bed & Breakfast. "Our Trip Leader contacted the owners of my great, great grandparent's home and made arrangements for us to go there and spend a few hours at the house and in the town," she recalled. "Standing in the rooms that once housed my ancestors was an amazing experience. I'm so thankful to our guide for making this dream come true. It was the icing on the cake for this trip!"
To learn more about this exciting tour in Friesland & North Holland, click here. To request a free VBT catalog and learn more about any of VBT's other exciting destinations throughout the world, click here. If you would like to reserve a vacation or speak with one of our Tour Consultants, please call 800-245-3868. They are available Monday-Friday from 8:30am to 6:30pm EST and Saturday from 10:00am – 3:00pm.