Looking for VBT Walking Vacations? All VBT Walking Vacations have moved to our sister company, Country Walkers. The same tours you know and love, plus exciting new itineraries, are available to book through their website.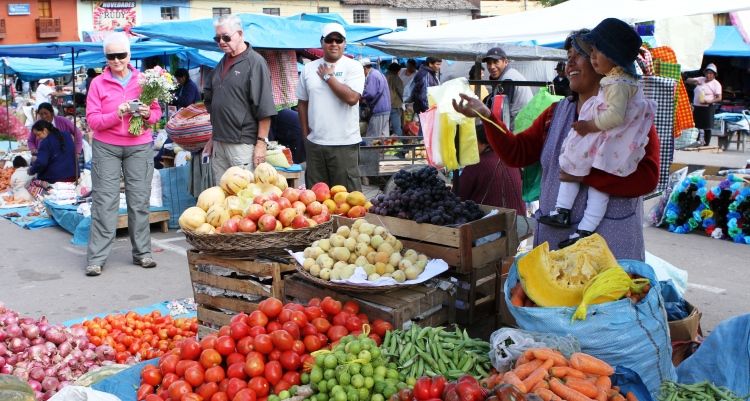 Dining on native cuisine and learning about indigenous food is one of our favorite appeals of traveling around the world. When you travel with VBT, we not only want you to experience the physical beauty of a destination during bike rides or walks, but also to experience the culture of the people that inhabit that destination in an authentic, first-hand manor. Travelers on our Machu Picchu & the Sacred Valley walking vacation will get to try contemporary Peruvian cuisine as well as more traditional food that has been cooked up and passed down for centuries by indigenous populations of the Inca and Cuyuni.
Cuyuni Community & Pisac Market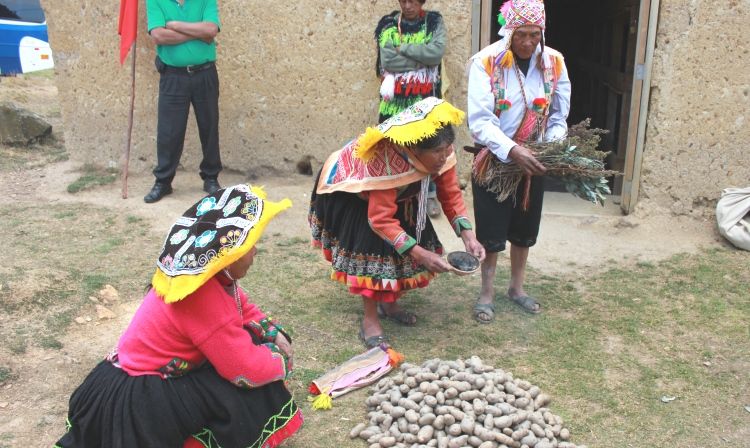 On the first day of the tour, VBT travelers will visit with members of the Cuyuni community who live in the Andean highlands near the town of Pisac. We'll learn how about their agricultural methods, religious traditions and textile production through both conversation and demonstration. As with all folks who live off the land, the cuisine of the Cuyuni is heavily influenced by locally grown ingredients like potatoes, corn, tubers and legumes. After our visit with the Cuyuni, we'll stop in Pisac to browse the various vendors set up at the outdoor market with a dizzying array of diverse fruits and vegetables—including some of the 4,000 varieties of potatoes grown in Peru!
Chicheria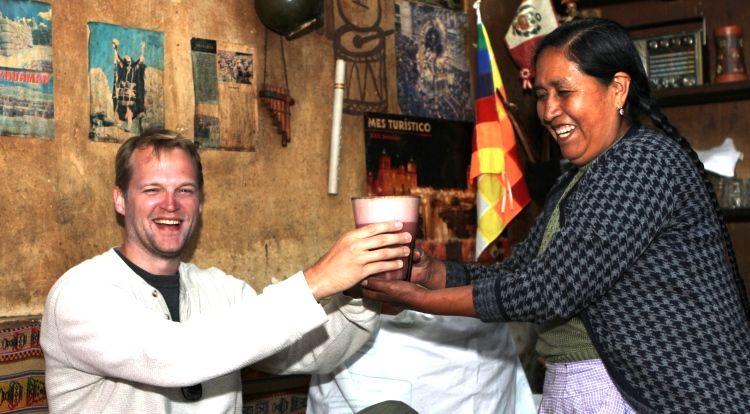 Corn is perhaps the biggest staple of Peruvian food and can be used for a plethora of dishes and even a type of fermented beer called chicha. On Day 4, VBT travelers will visit a typical Andean chicheria—a casual owner-operated restaurant often located in a Peruvian home—and sample the local beverage. We'll also talk with the owner, play some bar games, like ring toss, and even sample one of the oddest types of meat in Peru (well, at least for Americans) guinea pig.
Dinner at Inkaterra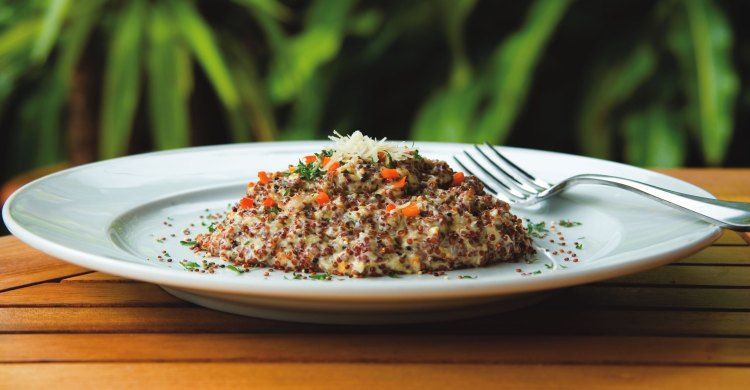 This restaurant, housed in our hotel just outside of Machu Picchu, is known for its amazing fusion cuisine which draws from Andean, Spanish and Incan styles of cooking. VBT travelers will enjoy an included dinner at Inkaterra on day 7. We suggest trying delectable dishes like quinoa pancakes, fried fish, avocado salad, and causa—a potato dumpling often accented with key limes, chili or avocado. The food is very fresh, as Inkaterra grows many of their vegetables and herbs themselves in an organic garden located on site.
To learn more about our Machu Picchu and the Sacred Valley walking vacation please click here and to request a VBT catalog please click here. If you would like to reserve a vacation or speak with one of our Tour Consultants, please call 800-245-3868. They are available Monday-Friday from 8:30am to 6:30pm EST and Saturdays from 10:00am to 3:00pm EST.