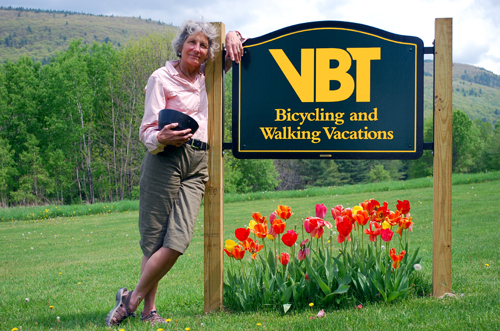 With the onset of summer, fruits and vegetables are coming into season and our famous Farmers' Markets are sprouting up all over the state. It seems as though at this time of year you can't throw a stone without it landing in one of these seasonal Vermont fixtures. We thought we'd make use of the abundance of fresh local ingredients and offer up a complementary recipe—courtesy of former VBT Trip leader and Documents Manager Janet C.—for delicious Vermont-inspired salad that you can pair with a main course or simply have as a light lunch.
Ingredients
Beets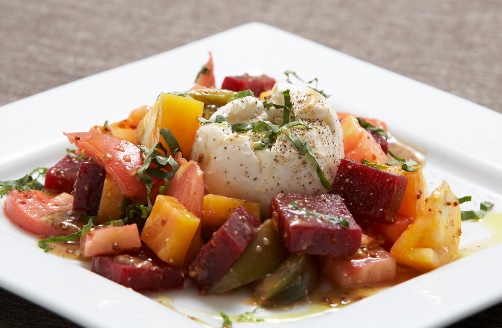 3 Large beets, peeled, scrubbed with ends cut off
2 tbsps extra virgin olive oil
Black pepper and salt to taste
Dressing
1 tbsp Vermont Maple Syrup
5 tbsps fresh lemon juice
3 tbsps extra virgin olive oil
1 tbsp fresh, minced parsley
8 scallions, sliced
Salt to taste
Salad
2 cups mesclun (radicchio, watercress, spinach, arugula)
6-8 tbsps sliced, fresh goat cheese
Preparation
Slice beets and arrange in a large glass baking dish. Coat with extra virgin olive oil, salt and pepper to taste. In a preheated 350˚ oven, roast the beets for 45 minutes or until tender. Remove from the oven to cool. Then further slice the beets and set aside.
While beets are cooking, whisk together the maple syrup, lemon juice, oil, parsley, scallions and salt in a medium bowl for the dressing and set aside.
Once the beets have cooled, toss them with mesclun and dressing, top with the fresh goat cheese and serve.
Note: For an added garnish add 1/4 cup of chopped pecans.