Looking for VBT Walking Vacations? All VBT Walking Vacations have moved to our sister company, Country Walkers. The same tours you know and love, plus exciting new itineraries, are available to book through their website.
Walking is a wonderful way to slow down and explore your surroundings to the fullest extent when you are traveling, especially if you are with a small group. The slow and steady pace facilitates conversation between Trip Leaders and group members, as well a way to stay in "in the moment" and take in the sights, smells and sounds along the trail. Plus, with VBT there are always enlightening cultural activities, unique lodgings and delectable food during your tour to complement your time out on the walking trail. And with 10 different walking itineraries on 4 different continents to choose from in 2015, we know that you'll find the dream tour of your choice. But don't take our word for it. Check out some recent traveler reviews about some of our most popular walking vacations…
Great trip with experienced local guides by Cos from Colorado—a 4-time VBT Traveler
Walking New Zealand: Splendor of the South Island (Rated 5 out of 5 by VBT Travelers)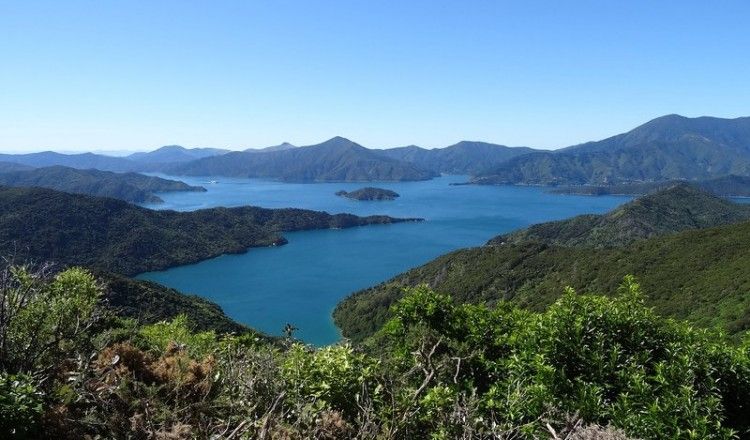 "The cold and snow that most people were facing at home was great motivation to go South to enjoy warmer weather. The new walking tour is geared for easy to moderate hikers, as we had both, and allows one to enjoy the scenery of New Zealand including its beaches, rolling hills, wineries, mountains, and numerous Sounds. The accommodations were luxurious and some were isolated, reachable only by boats. Great local white wines supplemented the fish, mussel, beef, and lamb meals served elegantly at the various hotels we stayed. It was a wonderful trip that exposed us to the hospitality and beauty of New Zealand. We wished it was a longer stay."
This tour is a feast for all of your senses! by Sue from Maryland—a 1-time VBT Traveler
The Amalfi Coast & Capri (Rated 5 out of 5 by VBT travelers)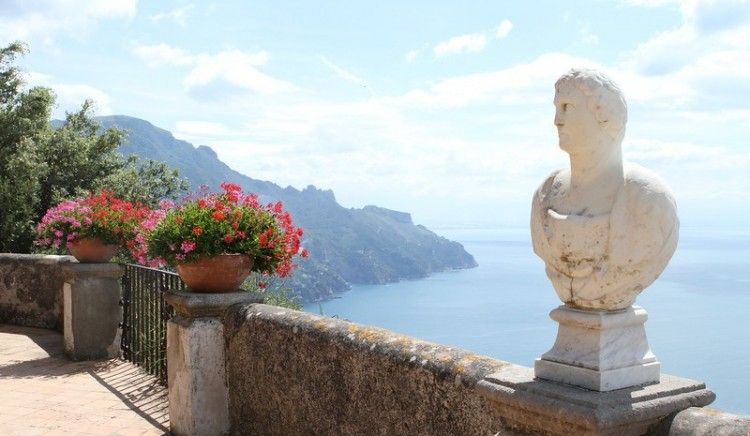 "If you are interested in being active, while seeing one of the most breathtaking parts of the world, this tour is for you. It fed all of my senses—my body with the hiking, my mind with what I learned from our extraordinary tour guides, and my spirit while spending each day in the grandeur of Mother Nature. Of course, there is no bad food in Italy, and we had some of the best food that could be had. I cannot stop thinking about this absolutely perfect tour."
Incredible Experience by Joe from Illinois—a 16-time VBT Traveler
Peru: Machu Picchu & The Sacred Valley (Rated 4.9 out of 5 by VBT travelers)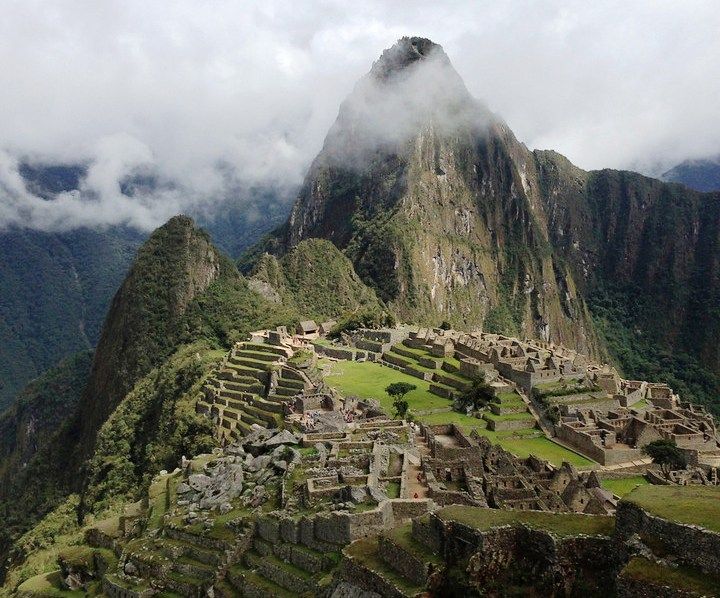 "We are experienced travelers, but we were both stunned by the sheer majesty of Machu Picchu. Perhaps only the Grand Canyon rivals it for sheer visual impact. The juxtaposition of blue sky, cottony clouds, green nearby peaks, and even higher peaks in the mist is simply jaw-dropping. But the trip is not just Machu Picchu. Our guides took us to a native village wherein we shared in local customs, witnessed the amazing weaving skills of the locals, and enjoyed a simple but delicious meal. Several walks over the course of the week took us to many more Incan ruins, all mind-bending in their engineering and construction. A visit to a heralded artist's studio was a highlight as well. My wife hiked the Inca Trail, while I rode the train into Aguas Caliente. We both enjoyed our respective choices immensely. But make no mistake; we have hiked most of the U.S. and Canadian National Parks over the years, and the Inca Trail should be rated 'Strenuous' by any measure. Lodging was exceptional in every case, food was excellent, and our guides...typical of VBT...were sterling. A final picnic lunch provided an incredible surprise that I don't want to spoil by revealing details here. We did both the pre- and post-trips and were extremely satisfied with our choices, especially the Amazon post-trip."
An extraordinary experience by Michael from New Mexico—a 9-time VBT Traveler
Walking the Italian Lakes (Rated 4.7 out of 5 by VBT travelers)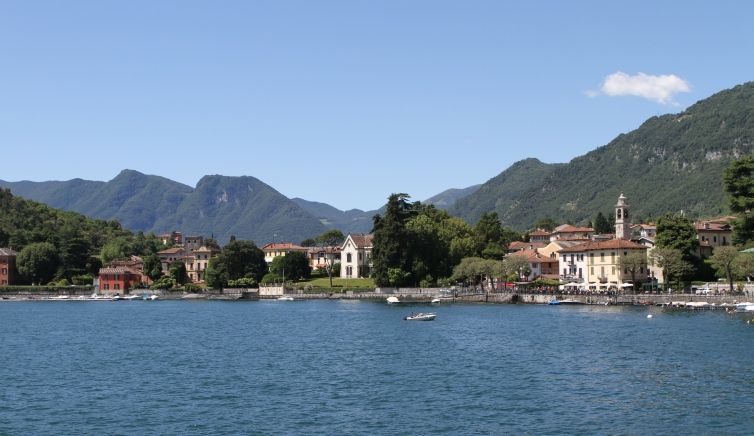 "The northern lakes are remarkably beautiful, and this tour allows visitors to enjoy them in an extraordinary way. The walking itineraries are fascinating, and transportation by ferry from place to place is the perfect complement. The accommodations could not have been better, and even the weather cooperated, with occasional showers providing a pleasant balance to mostly sunny days."
Absolutely the BEST vacation we have had! by Dickie from Virginia—a 2-time VBT traveler
France: Slow Road Through Provence (Rated 5 out of 5 by VBT travelers)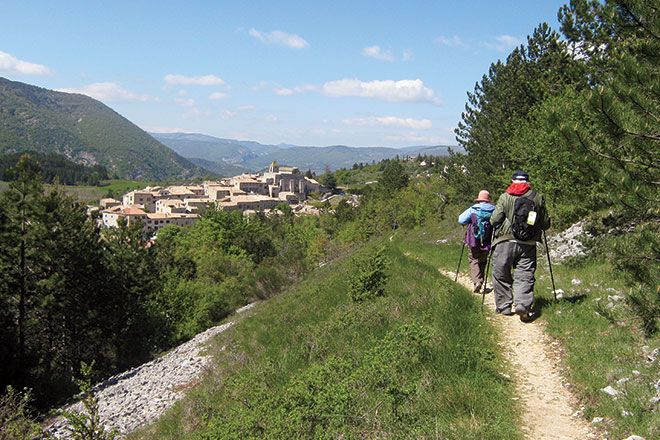 "I grew up traveling the world and have been lucky enough to continue to do that as I have gotten older. I have done another tour with VBT and loved it but I have to say this is the all-time best vacation we have ever had. The walking level was perfect and the guides made sure to tailor it to all the folks we walked with. When you are walking you get to know people better and that was great fun. We felt it was a very personalized tour and that the guides wanted to meet our needs. We even made an unplanned stop because we wanted to walk in the sun flowers. These guides are incredible and love what they do. We felt we could get into the local daily life and enjoy it so much more with the help of our guides if we needed it. There isn't a better tour group if you ask me."
To read more traveler reviews about VBT's Walking Vacations simply click here, find the tour you're interested in, and click the review button next to the star rating. To reserve a vacation or speak with one of our Tour Consultants, please call 800-245-3868. They are available Monday-Friday from 8:30am to 6:30pm EST and Saturdays from 10:00am to 3:00pm EST.