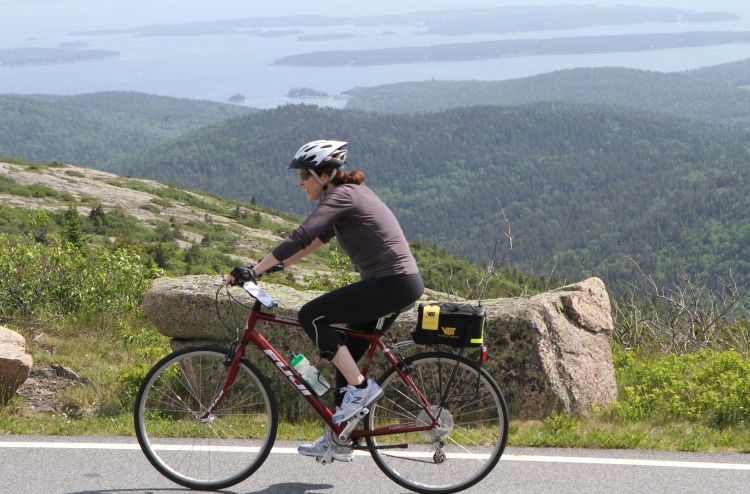 We love providing once–in–a–lifetime vacations to over 25 different countries throughout 5 of the worlds continents around the world. Although we take travelers from the beaches of Costa Rica to the jungles of Vietnam, the gorgeous peaks of New Zealand or the picturesque sea coast of Italy; we also know how many amazing places there are right here in the US to explore by bike. This year, we are offering exciting itineraries that explore the immense beauty and natural wonders in our own country with including 5 biking vacations that visit National Parks and Historic Sites.
The National Park Service—which turned 100 years old in 2016—does an astounding job preserving the rich historical, cultural and geographical treasures of this great country. With VBT, you'll be able to visit multiple aspects of this nearly century-old parks system including the only National Park in New England, Acadia. You'll visit National Historical and Military Parks, ride through a National Monument and even bike along a National Seashore!
The Northeast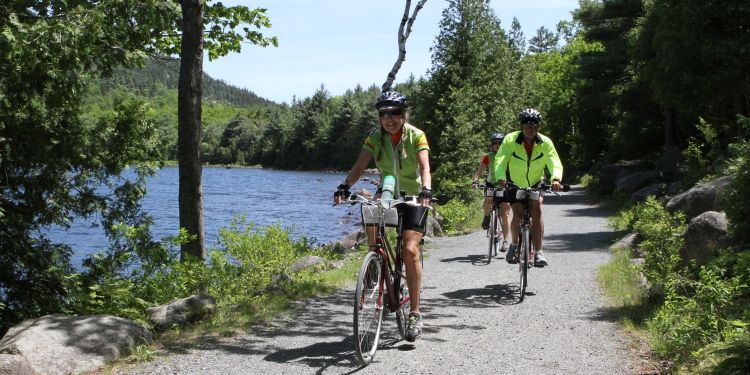 Travelers can visit three different aspects of the Parks system on our various tours in New England. Immerse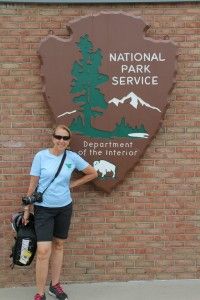 yourself in the coastal delights of Acadia National Park along the famous carriage roads and other beautiful ocean-side roads on ​Maine Coast: Purely Acadia, a classic vacation for VBT for many years.
If biking by the ocean is a passion of yours, join us on a lovely rail trail ride through the protected Cape Cod National Seashore on our Cape Cod & Martha's Vineyard bicycling vacation. You'll bask in the ocean scenery before stopping to learn about the area at the Salt Pond Visitor Center.
The Southeast
Learn about American history on two biking vacations that visit a National Monument, Parkway and Military Park. On our Charleston to Savannah: A Southern Reel, ​cycle through the seaside Fort Moultrie, part of Fort Sumter National Monument. The fort is made up of a series of citadels on Sullivan's Island that were constructed out palmetto logs—hence South Carolina's nickname—and Edgar Allen Poe was once stationed here.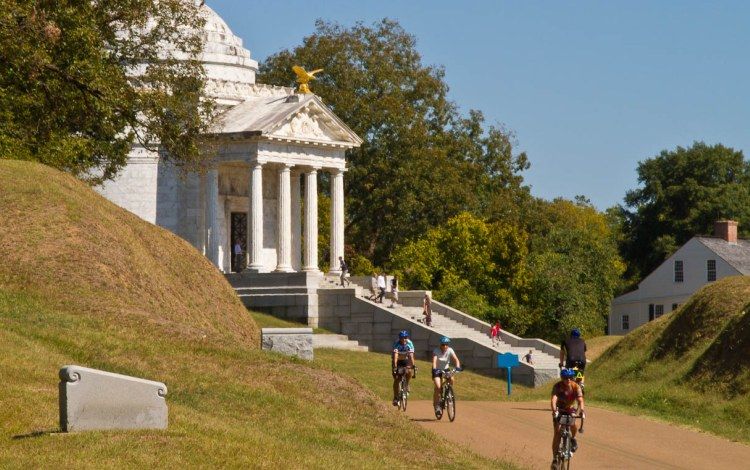 Further inland, our Mississippi: The Natchez Trace​ vacation features lovely ride along sections of the Natchez Trace Parkway, which follows the 440 mile eponymous path that was created by Native Americans and used for centuries thereafter by explorers, traders and immigrants. Guest on this tour will also enjoy a day delving deeper into American Civil War history on a ride through the Vicksburg National Military Park, which preserves the site of the Battle of Vicksburg.
For more information regarding, dates, prices and itineraries of these wonderful vacations in the United States please click here. If you would like to reserve a vacation or speak with one of our Tour Consultants, please call 800-245-3868. They are available Monday-Friday from 8:30am to 6:30pm EST and Saturdays from 10:00am to 3:00pm EST.