Looking for VBT Walking Vacations? All VBT Walking Vacations have moved to our sister company, Country Walkers. The same tours you know and love, plus exciting new itineraries, are available to book through their website.
One of the best ways to experience the heart and soul of a destination is through its food. Cooking classes abroad can give you insight into local ingredients, culinary traditions and how food ties into culture. VBT takes these adventurous experiences to the next level by offering cooking classes with local master chefs on many of our tours. By watching them work, and trying your hand at creating some local signature dishes, you'll return home with memories - and new recipes - to last a lifetime.
Here's a delicious sample of some of the adventurous cooking experiences offered through our biking and walking vacationbiking tours:
Cooking in Tuscany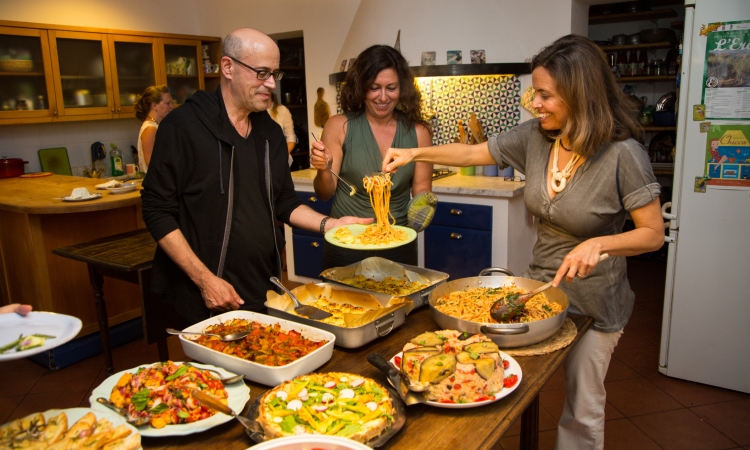 The sun-soaked region of Tuscany is revered for its cuisine and wine. Experience these gourmand delights for yourself on our Tuscan Coast tour by going straight to the source - a cooking class with Chicca Maione, the founder of Cooking in Tuscany. For more than 15 years, Chicca has taught travelers from all over the world how to make fresh pasta dough, whip up a heavenly tiramisu, and a make a variety of other hands-on culinary delights. And your homemade meal will be enjoyed with a tantalizing glass of Italian wine, of course!
Flang in de Pan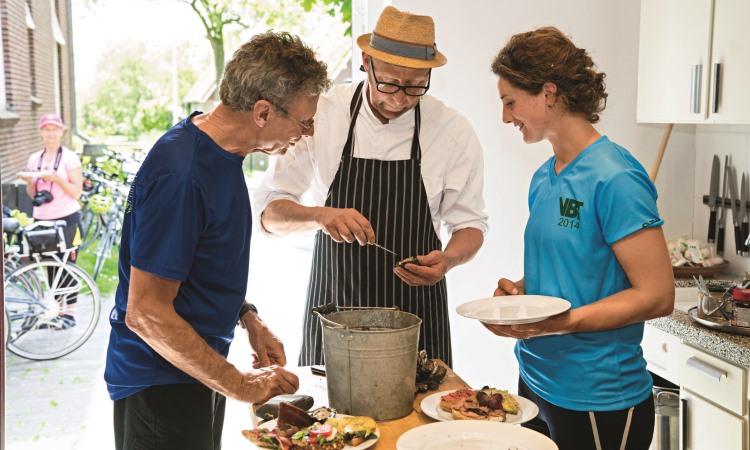 Holland's Wadden Sea is a stunning natural site, recognized by UNESCO for its sprawling wetlands, beaches, and tidal channels. Many charming coastal villages have sprouted up along the beautiful coast, with residents enjoying miles of scenic biking, gorgeous harbor views and bountiful dishes of fresh seafood. Get up close and personal to the area's delicious seaside cuisine on our North Holland and Friesland Bike & Sail tour with a cooking class from Flang Cupido and his Flang in de Pan catering company. You'll learn how to use the fruits of the sea and savor oysters, fish, and other local delicacies during a hearty and joyous lunch.
Visiting a Txoko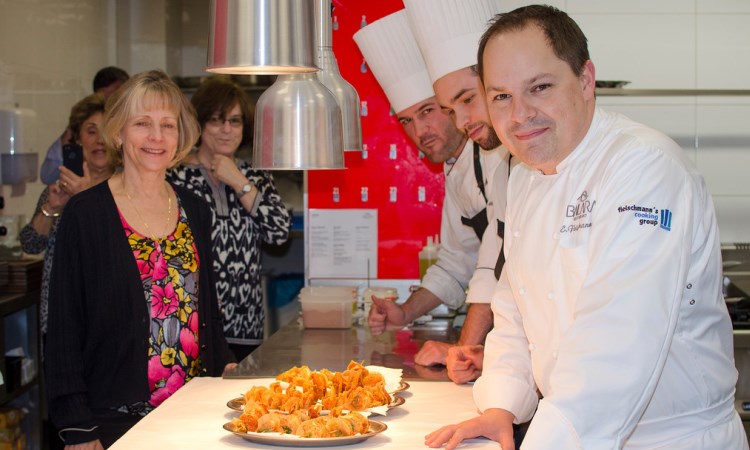 Located in Northern Spain and bordering France and the sea, lush Basque country is home to a rich culinary tradition - in fact, the region is home to more Michelin-starred restaurants than Paris and Madrid put together. That heritage lives on through txokos, or private gastronomic clubs where chefs and gourmands alike gather to talk, cook, drink, and, of course, eat. The clubs are members-only, but we've got you access through our Spain: A Walking Tour of Basque Country vacation. You'll learn how to cook Basque specialties - maybe bacalao salt cod or marmitako, a hearty stew. Whatever you end up making, it's sure to be sourced from local ingredients and absolutely delicious.
Do you love learning about and sampling local cuisine when you travel? Check out our Top Tours for Foodies to find some inspiration on where to go next.