2016 marks the 45th year that VBT has been taking travelers on culturally immersive active vacations. To celebrate, VBT Chairman Gregg Marston and his wife, Caroline, went on back-to-back Special 45th Anniversary Chairman's Tours to Tuscany and Amalfi. Gregg sent us some of his reflections from the road along with some photos of their adventures. In part one, we invite you to read about their experience on our Tuscan Coast biking tour.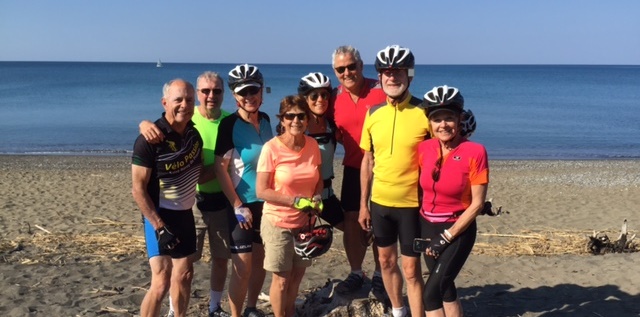 We flew into Florence, where we enjoyed a couple days of exploring places like the famed Piti Palace and renting scooters to tour the hills of Tuscany south of Florence. On Monday, we joined the tour, greeting our guests and longtime VBT Trip Leaders, Franco and Paolo. I have known these two guys since the spring of 2000 and it is so unbelievably gratifying to be traveling with them after all these years. Like family. Old friends. Great laughs of memories of the past.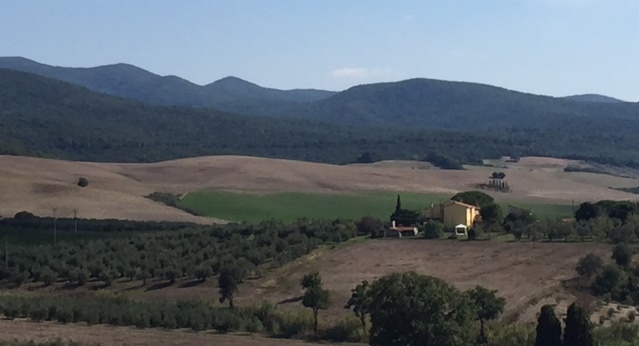 Our warm-up ride shortly after we arrived at the Agrihotel Elisabetta in Cecina was gentle, relaxing and pleasing in the midst of wonderful summer-like weather. Blue skies. Bright sunshine. It was wonderful to meet new VBT travelers and catch up with some guests who have been traveling with us for years. Before dinner our longtime host and owner of the Elisabetta, Luigi Brunetti, entertained us with a fabulous wine tasting and lesson. What a wonderful partner he has been to VBT for all those years and it now feels like he and his family are, too, a part of the VBT family. We are treated so well.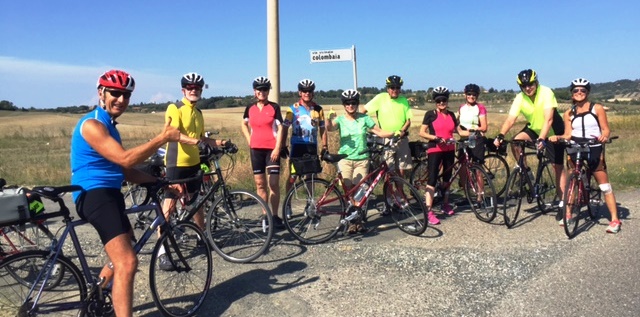 The next day we awoke to clear blue skies and our ride was spectacular. We left Cecina and pedaled through quaint villages and over hills that offered sweeping views of the Mediterranean Sea and Tuscan islands. Every kilometer of the day was reminiscent of a typical Tuscan landscape. Franco and Paolo prepared an amazing picnic lunch in the medieval town of Casale Maritimo, it's history dating back to Etruscan times. Afterwards, we enjoyed a swift descent to the pine forest of Marina di Bibbona before stopping to sample the best gelato in Italy, in my opinion.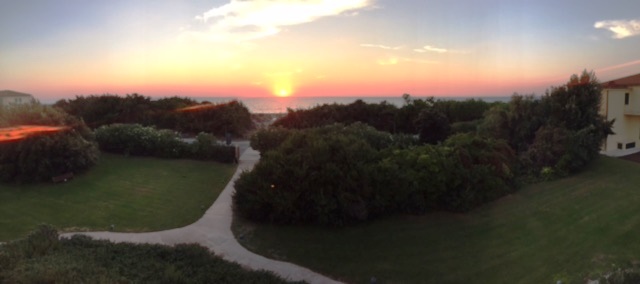 Our last day on tour gave us fresh, cool sunshine as we rode to the 5-star Tombolo Talasso Resort, located directly on the beach of the Mediterranean Sea. Our amazing route traversed the Strada Del Vino and took us past vineyards of world repute and along the cypress lined roads into the special village of Bolgheri where we had some free time for lunch. Some guests ate in a quaint trattoria, while others shopped or relaxed in the sunshine of the town piazza before heading off for a pleasant afternoon cycle back towards the sparkling sea for a swim, massage or nap at the Tombolo.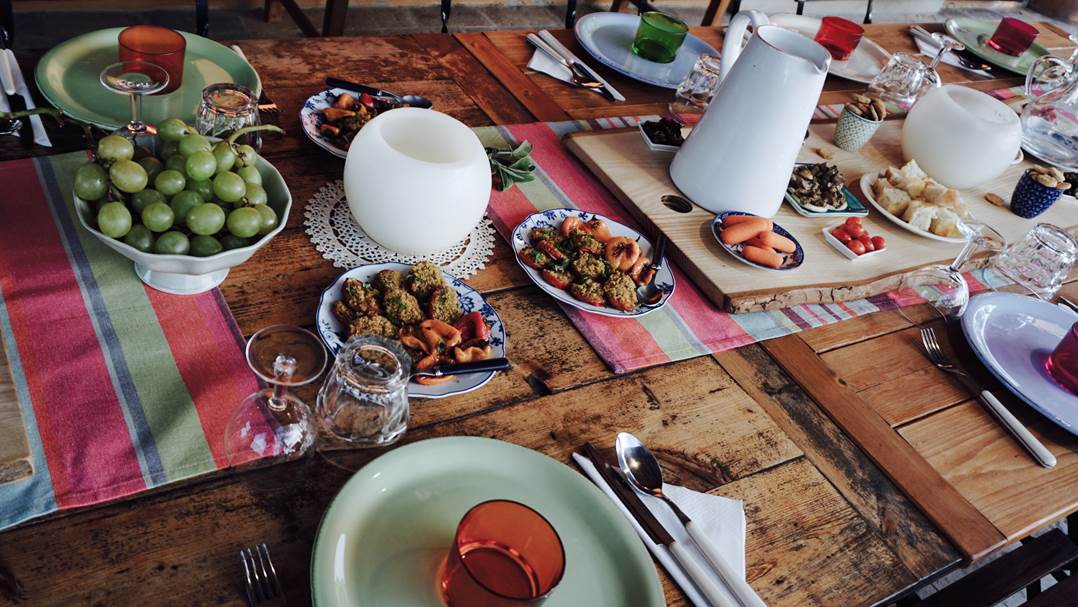 After a sunset glass of prosecco on the terrace, and a visit with our great friend and longtime Trip Leader Marco and his daughter Micol—who is now a new VBT leader!—we headed to our scheduled home-hosted dinner at Cicca's, an amazing local chef and another long-time VBT friend. She prepared an fabulous traditional Tuscan dinner, complete with cooking lessons for us all from her very own cucina. The entire VBT group sat around one long table on the covered veranda, imagining what it was like seventy one years ago when General Clark was camped with his U.S. army in her front yard sweeping up the west coast of Italy, capturing Italy for the allies. It was really a remarkable evening for Caroline and me, ending with farewells and hugs for our new friends and old, promising reunions soon. We had an absolutely delightful four days and are so grateful to have spent time with such a great group of VBT travelers, our excellent leaders, and our partners who make VBT vacations such an excellent travel experience. We are blessed.
Click here to read Part two of Gregg and Caroline's travels with another VBT group to Amalfi.
To learn more about our active vacations in Italy simply click here. To learn where the Marstons are off to next, please visit our Chairman's Tours Page. To request a free VBT catalog in either print or digital format, please click here. If you would like to reserve a vacation or speak with one of our Tour Consultants, please fill out this form or call 800-245-3868. They are available Monday-Friday from 8:30am to 6:30pm EST and Saturdays from 10:00am to 3:00pm EST.