Chile is a country that boasts a plethora of both natural and cultural wonders. From the towering peaks of the Andes to the gorgeous Pacific coast; the otherworldly Atacama Desert to the vineyards of Santa Rita; there's such a diverse yet amazing landscape to discover. And because of Chile's long history of welcoming immigrants, the local culture is a wonderful melting pot of Native American and European—specifically Spanish—customs. Travelers on our Chile's Coastal Vistas and Vineyards tour will visit quiet countrysides, quaint seaside villages, the bustling streets of Santiago and even the lunar-like landscape of the Atacama desert—offered on our post-trip extension—all in one great vacation. To get you more acquainted with Chile, here are some fun facts that you might not know.
The Driest Place on Earth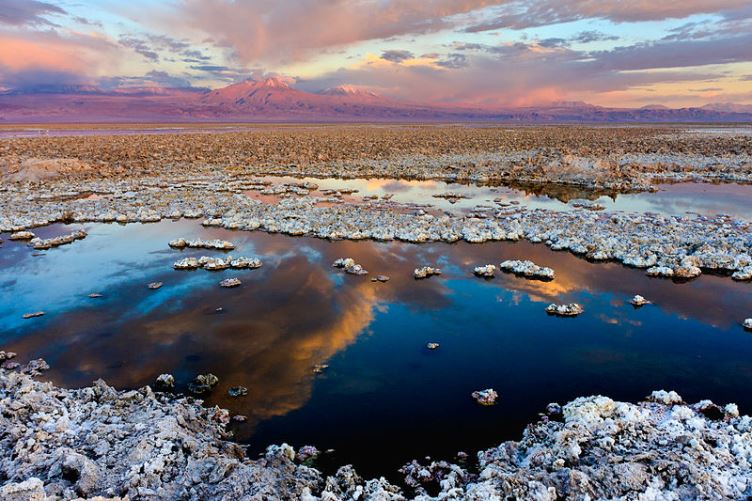 Located 1,000 miles—and a short flight—from Santiago, the Atacama Desert lies on a plateau just west of the mighty peaks of the Andes Mountains. This otherworldly landscape—often used as a filming location for Mars in movies and TV shows—is actually the driest non-polar desert on planet earth. In fact, historical data suggests that there wasn't any significant rain in the Atacama for 400 years! But lack of precipitation doesn't mean there isn't any vegetation. Plants like salt grass and thyme have adapted to this arid environment; and when shorts burst of rain do happen, beautiful blooms of wildflowers paint the desert floor. You can visit the Atacama during a 3-day post-trip extension featuring 3 nights is San Pedro de Atacama, a town once conquered by the Incas in 1450 and then by the Spanish ninety years later. Be sure to visit sites like the Moon Valley, the 3000 year old pre-Columbian Tulor Village, the Atacama Giant (the largest anthropomorphic geoglyph in the word), the Tatio geysers and even the Atacama Salt Flats which (believe-it-or-not) are home to various breeds of flamingos.
Local Food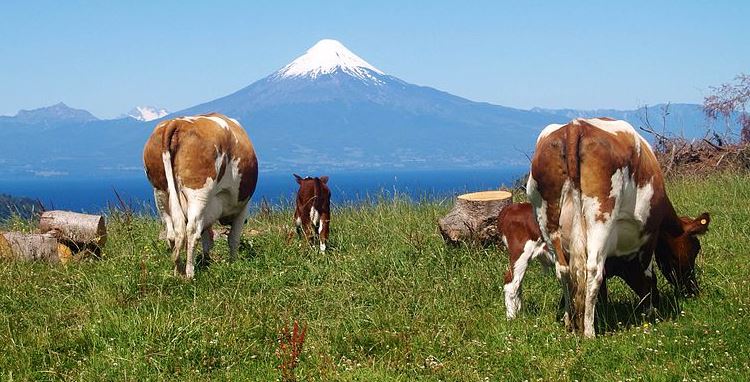 The Central region of Chile is teeming with heavily irrigated farms, orchards and vineyards that work to produce a vast majority of the food that Chileans eat. The unique micro-climates of the world's longest country make Chile conducive to a growing a wide ranges of crops. Farmers also raise many different breeds of livestock including sheep, cattle, pigs and even horses—often used to make a type of jerky called Ch'arki. Chile's geographical isolation—the Andes to the east and the Pacific ocean to the west—and strict government regulations on imported produce mean that diseases like Mad Cow, fruit-fly and grape phylloxera have never made their way into the country.
UFOs and Astronomy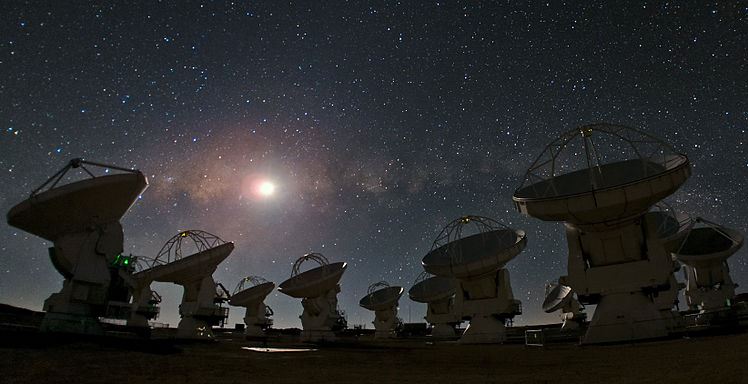 Chileans have reported so many UFO sightings that the government even sponsors UFO research. But on a more practical note—thanks to its elevation and dry air—the clear skies of Northern Chile are the best spot in the world for astronomical research. In fact the ALMA, the world's most expensive on-ground telescope at 1 billion dollars, is used to research the birth of stars and planetary formations in the far reaches of space.
The Rediscovery of the Carménère grape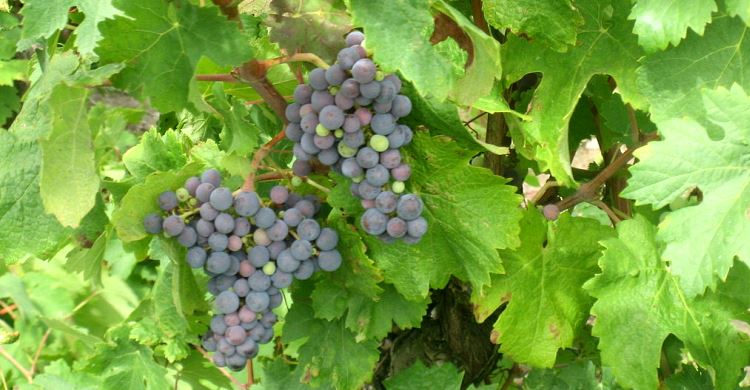 Although originally grown in France's Bordeaux region, the carménère grape was thought to be extinct after a phylloxera plague in the 1860s. However, halfway around the world, Chilean vintners had been growing carménère for over 150 years, they just had it confused with Merlot! In 1994 a French wine researcher found that some of the vines in the Santa Rita vineyards—where you'll stay for 2 nights—were actually Bordeaux Carménère and not Merlot, and voila..carménère was reborn!
Golden Age of Valparaiso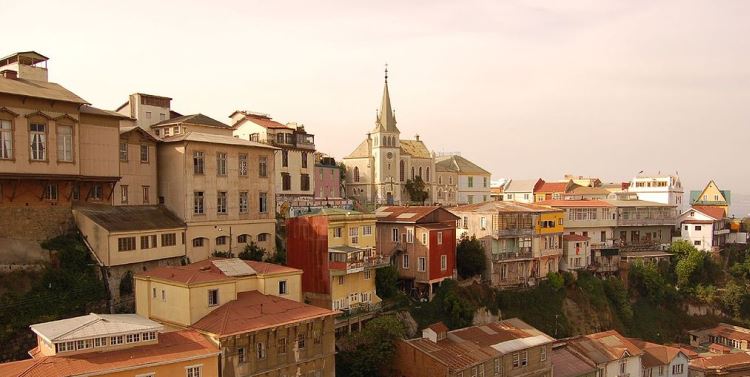 Did you know that one of Chile's biggest ports played a huge role in the California Gold Rush of the mid-1800's? Valparaiso was a popular stopping point for ships navigating the Straits of Magellan and became a convenient port for migrants to stop and resupply on their way to strike it rich in California. The city's popularity grew with international sailors so much so that it became known as "Little San Francisco."
To learn how you can bike Chile with VBT, click here: http://bit.ly/VBTChileBike. To request a free VBT catalog and learn more about any of VBT's other exciting destinations throughout the world, click here. If you would like to reserve a vacation or speak with one of our Tour Consultants, please call 800-245-3868. They are available Monday-Friday from 8:30am to 6:30pm EST and Saturday from 10:00am – 3:00pm.