One of our favorite things about providing so many unique itineraries is that we have travelers who take a different VBT vacation every year—sometimes two! Dianne L. and Derold M. embody that spirit of discovery as they prepare to explore both a walking vacation to Peru and a biking tour in Puglia with us this year. We had a chance to get to know them a little better and learn why they love to travel with VBT, as well as how Dianne has recruited so many of her friends as a group organizer to try VBT and take advantage of our Group Travel Program.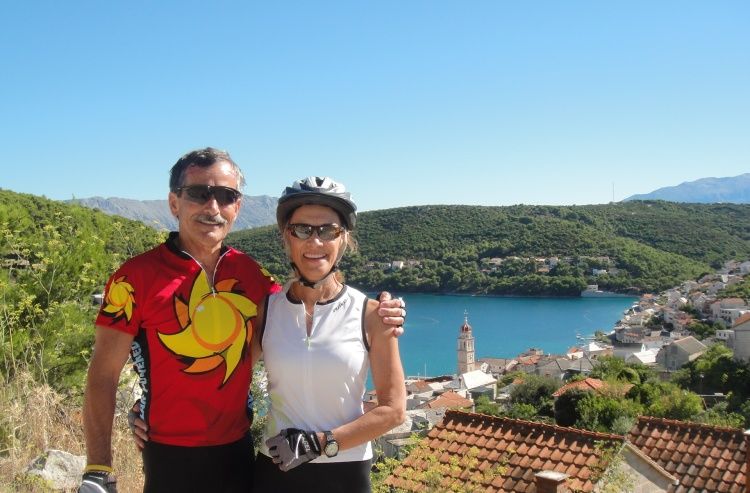 How long have you been a fan of active travel and how did you first hear about VBT?
Living in South Texas, we have year-round access to the outdoors and we've lived a very active and athletic lifestyle for many decades. Naturally, that translated into a desire to try active travel abroad. Once we discovered the concept of exploring interesting places on bicycles, we knew it was a great fit for our level of energy.
VBT came highly recommended many years ago by neighbors who also cycled, and we are forever grateful. We take at least one trip each year, and seem to frequently be recruiting new travelers. While we tend to think in terms of long distance cyclists, the flexibility of each day's ride offers something even for the most casual rider.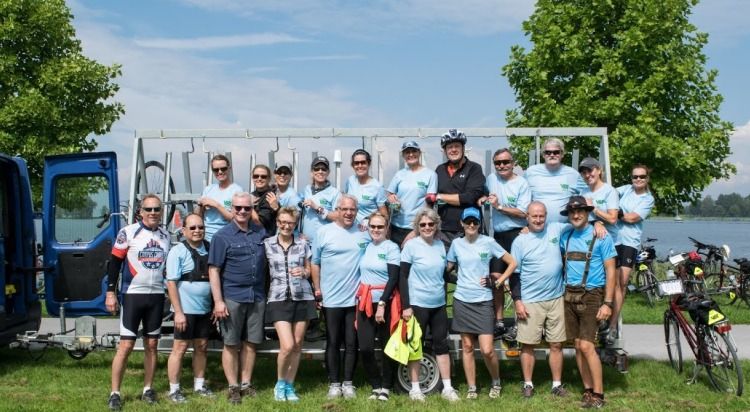 Speaking of recruiting new travelers, you've organized groups to travel with you in the past and are set to bring one to Puglia in September. Could you describe the inception of this group? Do the same members travel every time?
The upcoming Puglia trip in Fall of 2015 will be Dianne's third time as group organizer. It is so easy to fill a trip and we almost always have a waiting list. We have a wonderful group of very athletic and energetic friends that enjoy the thrills of exploring new places, eating delicious food and drinking fine wines and good beers from other countries. Our guides must wonder what hit them when a group of Texans swoop in and kick the activities up to a whole new level. We have included seasoned travelers and first timers, Ironman athletes and admitted couch potatoes, yet everyone has returned with great memories and a desire for more trips.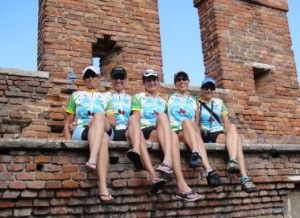 While the core of the group is from Corpus Christi, we do adopt others from around the U.S. Because several of us have ridden with various bicycle clubs and in local events, it is fun to show up with as many matching jerseys as possible. That makes for some great pictures. We do appreciate the VBT shirts sent to us each year and always encourage everyone to take theirs. We decide which day of the trip to wear it for a group photo. We must give a special "thank you" to Laura Breen [formerly VBT's Group Travel Manager] for her continued help and patience when booking our group departures.
What is it about VBT's vacations that keep you coming back year after year?
Trip after trip, VBT has delivered a quality experience at a reasonable price. We have been blessed with safe, efficient travel arrangements, energetic and helpful guides, interesting itineraries, excellent food opportunities and cultural experiences.
You've been to Ireland, Croatia, Italy, The Czech Republic, Bordeaux, Lake Constance and more with VBT over the years. What is your favorite destination so far?
We would have to divide the favorite category in to two parts: places and people. Our undisputed favorite place has been Croatia.The scenery, the stunning Adriatic and Dalmatian Islands, the food and wine, and the challenging cycling made it very special. We felt an incredible warmth and hospitality from the Croatians.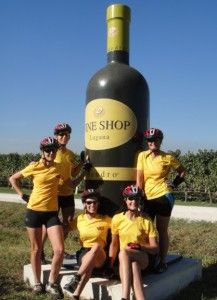 As for the people part—and while new friends are always welcome—we have had such a great time with our group of friends in both Italy and Germany that it makes it hard to say which of those adventures was the best. We have great picture books from both vacations, which stay on the coffee table, and never fail to bring a smile to our faces as we look at them over and over.
Before you head to Puglia, you're going to Peru on our President's Tour in April. Will this be your first walking vacation? And if so, what are you looking forward to most about swapping your bike for walking shoes?
Yes, Peru will be our first walking trip. We have no doubt the same care will be taken in choosing accommodations and activities as with the cycling tours. It is great to be in good hands on a vacation and know that the details will be taken of. We have had the pleasure of meeting the Marstons during VBT's recent Wine & Cheese Reception in Houston and hope one or both will indeed be able to join the trip. It would be wonderful to hear more of their experiences in the travel industry.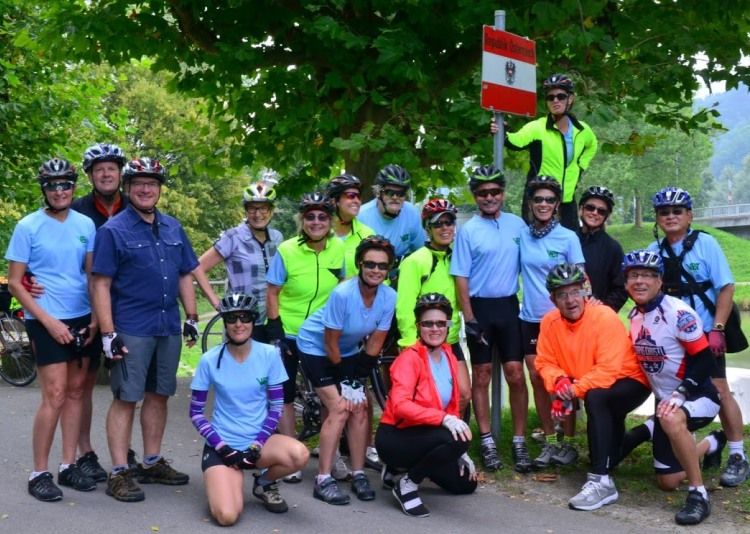 Have you thought about where you want to go in 2016 yet?
Upon returning from Puglia, we will poll the group for a 2016 destination, and then take a vote. The sooner we pick a destination; the better is the chance of reserving all 20 spaces and finding a date that works for the most people. Depending on the trip chosen for the group, Derold and I will likely choose a second one for ourselves, such as Africa or Spain. There are still so many tempting trips in the catalog to places we have not yet traveled!
To learn more about our Group Travel Program click here. To request a full catalog with all of our vacations please click here.
If you would like to organize a group vacation with us, please call John Zelig, VBT Group Tour Manager at 800-245-3868, x3307.