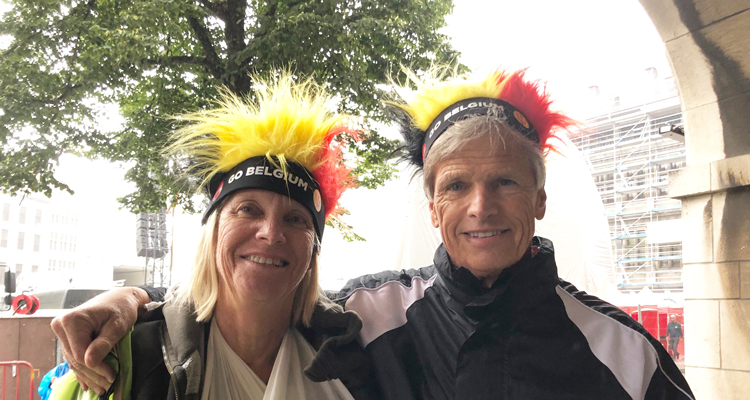 Tell us a little about yourself—why do you love active travel and how did you hear about VBT?
I'm 66, and have been married to my wife Mary for 41 years! We have seven grown children, ten grandkids and two more in the oven. I'm the managing partner of an investment firm in Atlanta. I swam for UNC Chapel Hill and coached at Florida State. I was a nationally ranked triathlete, but am now retired (and tired!) from that venture. I play tons of golf, and I love to surf and drink copious amounts of red wine.
You have been on VBT tours in Holland, France, Maine, and Vermont. What is your favorite destination you've been to with us so far and why?
I've enjoyed all my VBT trips! I loved Normandy for the biking (we put in lots of mileage with some accomplished riders) and the World War II history. I had the most fun on the Holland and Belgium Bike & Boat; the food was terrific, and I loved not having to change hotels (and partying with our buddies every night.)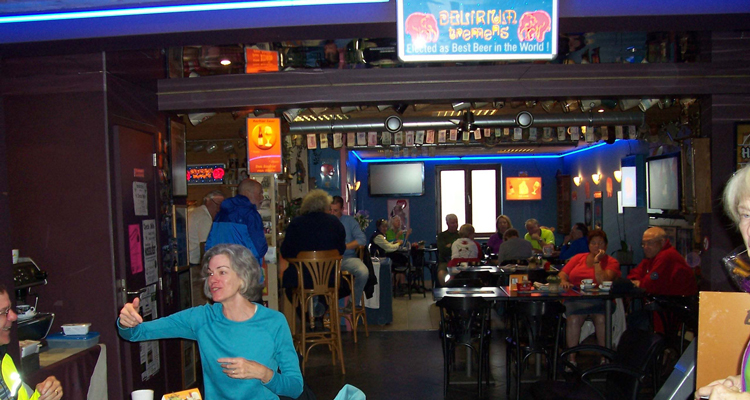 We like to incorporate special cultural experiences in all our VBT vacations, what experience stands out most in your mind?
I like the cultural stuff but am really not much of a church, museum, and architecture guy. I like being out in the countryside riding bikes and stopping for libations in the small towns! Mary loves the cultural experiences, so there's always something for both of us to enjoy.
You organized a group of travelers to join you on our Holland and Belgium Bike & Boat tour this July for a one-of-a-kind wedding celebration. Can you tell us about the wedding and why you chose VBT for this special event?
We've always traveled with friends on the bike trips. My friend Mike and his new wife Melissa were planning on a small wedding, and they decided to have it on the trip! We contacted the company who said we could hold it on the barge. The barge crew, the VBT crew, and all the folks on the tour helped and participated. The chef prepared great chow for the reception and we converted the back deck to a wedding venue. It was an early evening ceremony with beautiful weather. I was honored to officiate the ceremony—in spite of my bouts of pathetic crying. The bride had to calm me down!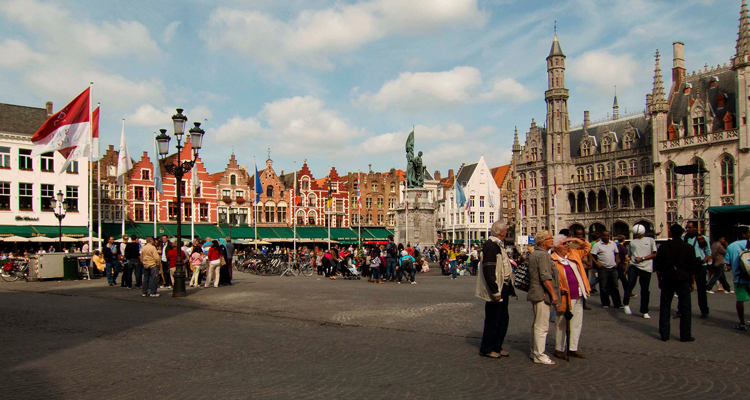 What tips do you have for someone looking to organize a VBT group?
I organize a lot of group trips. I make sure to bring couples that are low maintenance, love to exercise, and love to party. I look for people who are joyful to be with, are flexible and love challenges. Our group in Holland and Belgium had a blast together.
Where do you want to travel next with VBT?
We're discussing Chile, Portugal, and the national parks!
To learn more about our Group Travel Program click here. To request a full catalog with all of our vacations please click here.
If you would like to organize a group vacation with us, please call John Zelig, VBT Group Tour Manager at 800-245-3868, x3307.