15 years ago Julie S. was introduced to VBT by taking a bicycling vacation to Austria with her father and step-mother. 16 vacations later, Julie is now a Group Organizer who travels with us every year, sometimes twice. She and her husband Jary like to bring family and friends with them to share in the experience, and earlier this summer invited three generations of her family on our Loire Valley bicycling vacation. We had a chance to catch up with Julie to learn a little more about why she loves to travel with VBT.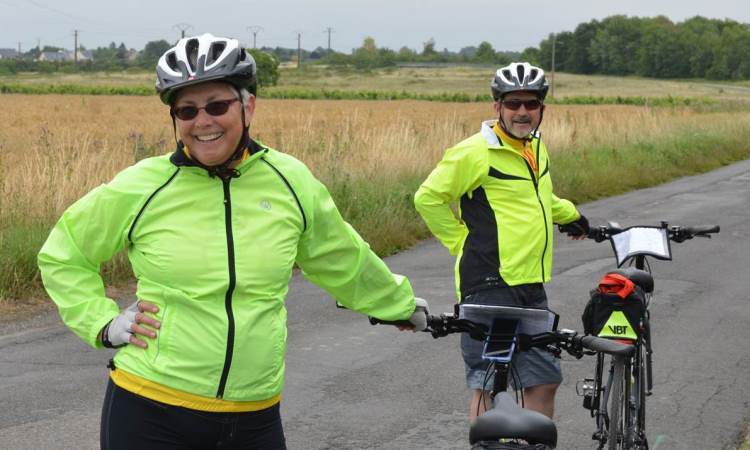 What is it about active travel that appeals to you, and how did you hear about VBT?
We were introduced to VBT by my father, Frank B. He and my stepmother, Gail, took their first VBT trip touring Vermont back in the 1970's. They invited us to join them on your Salzburg Sojourn biking tour back in 2002. We were hooked.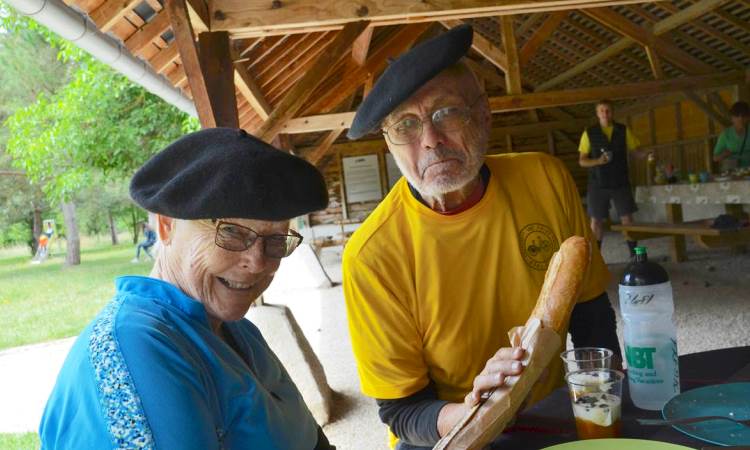 You've traveled all over Europe and have been to New Zealand, Hawaii and Cape Cod with us. What is it about VBT's vacations that keep you coming back year after year?
Three reasons. First, bicycle travel gets us "out of the bubble" of a car, bus or train and into the towns and countryside. Europeans take bicycle vacations and we find ourselves seeing Europe like a local would. When we were in the Loire Valley with VBT, a French couple on their own cycling vacation even stopped me to ask for directions! Secondly, we see an area "low and slow." We get to move at our own pace, and stop to explore what we are interested in and we always get exposed to things we would never find on our own. Third, VBT guides are amazing. They handle everything. We really don't think about what's next and are able to we are able to just relax and enjoy the ride.
We like to incorporate unique activities into our itineraries that bring our travelers closer to local cultures. What are a couple of your most memorable "off-the-bike" experiences from the tours you've taken?
There are so many it is hard to pick just a couple. Our overnight stay on a sheep station in New Zealand was amazing. And getting to see the inn in Barbizon, France where the artists had decorated furniture and drew cartoons on the walls. Seeing the Roman Mosaic floor on the Mosel [Heart of Europe] Bike and Barge trip was also amazing.
You've been on four Bike & Barge vacations and a Bike & Sail vacation with us, what do you like most about traveling by ship?
Unpacking once and meeting the ship mid-day. We usually bike the entire route, but some of our family members choose the shorter ride. Spending the afternoon on the barge and cruising the river rather than in the van or hotel is also a nice option.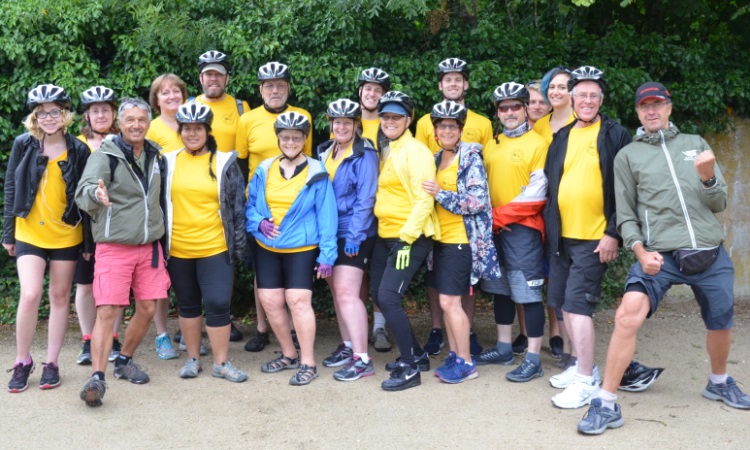 You organized a group of friends and family—including three generations!—to join you on back-to-back vacations in the Loire Valley and Germany earlier this summer under our Group Travel Program. What do you like about the program? Was it a good way to share the VBT experience with your friends and family?
We have been on 16 VBT tours and we have been with family, friends or both on every one. It is great to share an adventure with friends and family. We spend some time riding together or eating meals together and also some time striking out on our own. We enjoy swapping photographs, and sharing stories of our experiences during the day. It has been a wonderful way to connect with our nieces and nephews. My Dad, Stepmom, Sister and Brother-in-law were on the inaugural North Holland Bike and Sail with us.
At dinner one night Dad was saying how nice it was to be on a biking vacation with his two girls and the idea of the three generation trip was born. Fifteen family members and two friends met in Paris in June for the Loire Valley trip. We had an amazing time. Our trip leaders, Pierre and Michel, were wonderful at meeting the needs of people from the age of 15 to 87, who ranged from first time cyclists to experienced riders. Everyone found something they enjoyed about the trip.
You are taking our South Africa: Cape Town & the Garden Route in 2018, what are you looking forward to most about traveling to Africa with VBT?
As always, a well-planned, fun itinerary. I've been to South Africa on business and am looking forward to sharing the experience with Jary. We are inviting friends and hope to have some company.
To learn more about our Group Travel Program click here. To request a full catalog with all of our vacations please click here.
If you would like to organize a group vacation with us, please call John Zelig, VBT Group Tour Manager at 800-245-3868, x3307.