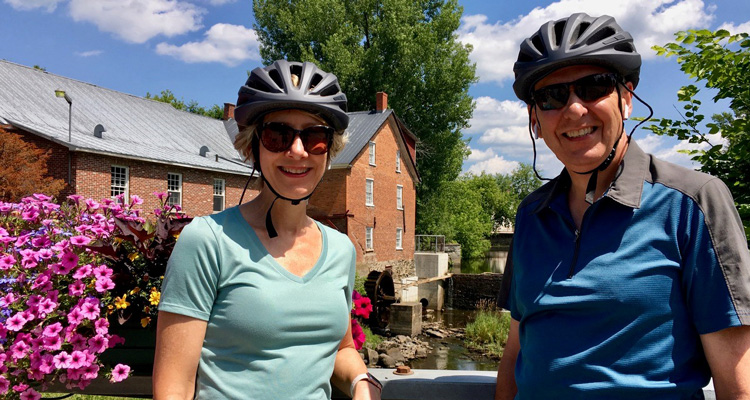 Tell us a little about yourself—why do you love active travel and how did you hear about VBT?
I'm an author, speaker, and food and nutrition blogger. I really don't care where I go, I love to explore places and have always loved to travel. I joke that I was born with a suitcase in one hand and fork in the other. The type of active travel VBT offers is a good fit because I like the fresh air, activity, scenery, and food. The activity makes the eating even better!
You've traveled with VBT to Italy and Canada and you're already signed up for your next trip in Scandinavia! Tell us why you chose these destinations.
The Italy trip was arranged by friends who invited us to join them. It sounded fun and while I've traveled to Italy a number of times, never to this part, so I was eager to explore the region. The routes in the Dolomite valleys were superb.
I had so much fun that on day two of that trip I was already planning the next one in Quebec. I chose that destination because I like the French influence without a flight to Europe. Scandinavia is up next in 2019 because I haven't yet been there, plus there is a cycling culture in these countries which makes riding fun. (And good food there, too!)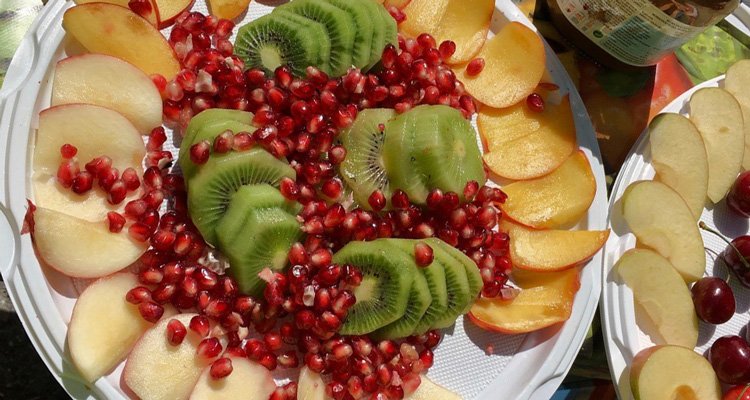 What are some of your favorite memories from your VBT adventures?
The scenery in northern Italy was spectacular. Our guides there were outstanding. They introduced us to the culture with humor. They prepared creative and beautiful snacks. They were upbeat and helpful.
I like that cycling is fluid. Sometimes I ride alone, and other times I ride with different people so I'm able to connect with everyone. Traveling with a group (some of whom were friends before the trip and some of whom were friends we made on the trip) makes the memories last forever, because we continue to reminisce about the trip. Plus many are going on the next one!

What tips do you have for someone hoping to organize a VBT group?
Plan a year or so out so everyone has time to decide and can get it on their calendars. Encourage people to start getting ready with physical activity. One of the top questions I get is, "how fit do you need to be?" The E-bikes open up travel to those who may not feel they are physically able to go on a bike trip, but increasing stamina and balance helps make the trip more fun and safe.

After Scandinavia, where do you hope to travel next with VBT?
Portugal and Spain may be in my future!
---
To learn more about our Group Travel Program click here. To request a full catalog with all of our vacations please click here.
If you would like to organize a group vacation with us, please call John Zelig, VBT Group Tour Manager at 800-245-3868, x3307.