Every year Gregg and Caroline Marston go on special President's Tours where travelers are treated to an exciting itinerary with added bonuses and a few surprises. We had a chance to catch up with Gregg upon returning from the first President's Tour of 2016 on our Walking New Zealand: Splendor of the South Island vacation. New Zealand holds a special place in Gregg's heart as he once traveled the country extensively while backpacking in his early twenties. Below, check out some great photos from their vacation paired with Gregg's comments about where each one was taken and some great insight about some of the highlights of this tour.
Lewis Pass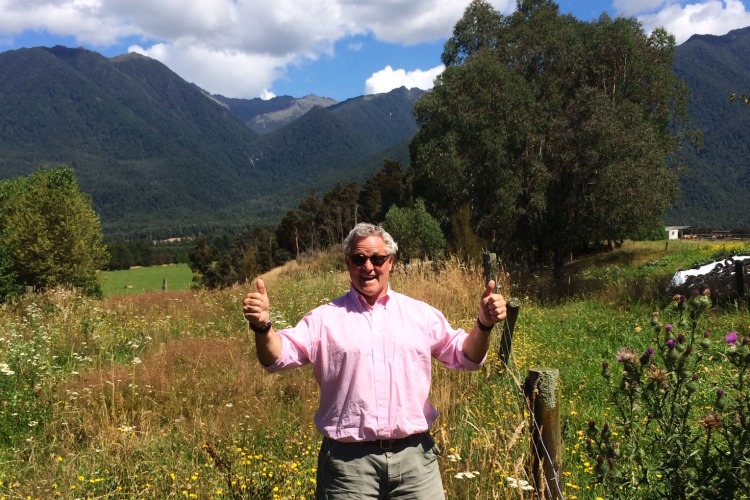 "This photo was taken while our group was transferring from Christchurch to St. Arnaud for our first night at the Alpine Lodge. In the shadow of Mt. Robert, we stopped to take photos of this breathtaking Lewis Pass, the gateway to the West Coast. Spectacular organic beauty at its best."
Mount Robert Circuit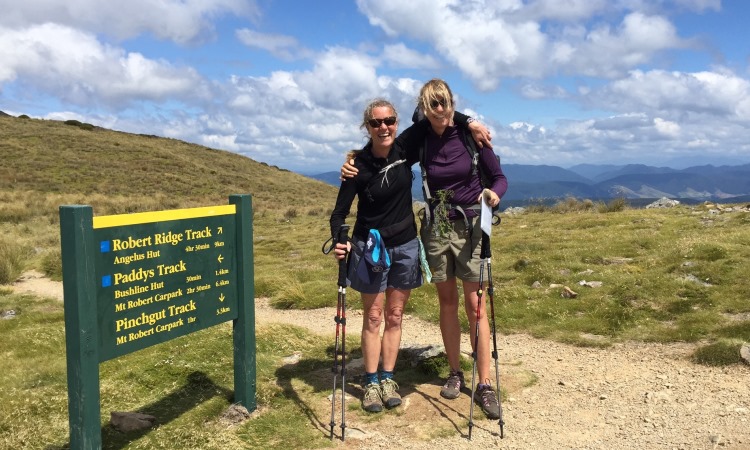 "High on the shoulder of Mt. Robert, Caroline and Jan, our wonderful kiwi leader, share a magnificent view across the Nelson Lakes region from high above stunning Lake Rotoiti. We had a gentle walk up the traversing trail to our lunch spot at a traditional cabin where our leaders prepared Tim Tam Slams, a chocolate covered New Zealand cookie dipped in tea or hot chocolate."
Abel Tasman Coast Track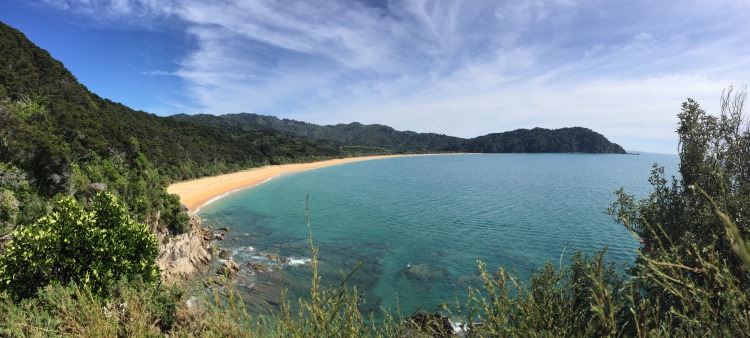 "The beaches along this Abel Tasman trail were absolutely stunning. The water was delightful. We would walk along the well-groomed pathways, through breathtaking aged beech forests and rich flora and fauna only to have the trail arrive at yet another beach. We arrived on this beach and were taught how to play beach cricket by our local leaders, Jan and Alysia. Our new and endearing friends."
Getting to know new friends on the trail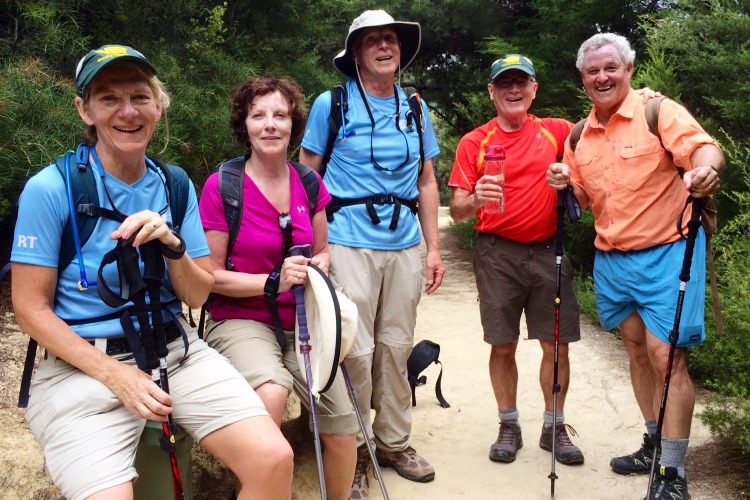 "Here I am with some members of the group. The beauty of a walking vacation is that one is able to wander at your own pace occasionally stopping to chat with new friends and marvel at the ferns, the bush, or just the gorgeous day. An active vacation such as this walking trip was so therapeutic and relaxing."
En route to the Awaroa Lodge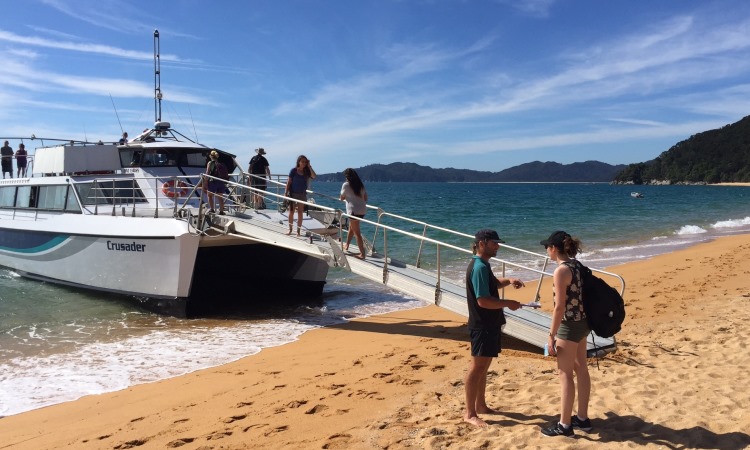 "From Kaiteriteri, outside of Motueka, we boarded a typical local ferry which transported us to the remote beach of Torrent Bay from where we began our walk to Awaroa Lodge, deep in the Abel Tasman bush where we began two days of walking, returning each night to this wonderful and peaceful Lodge. At night we were mesmerized by the massive nighttime sky, capturing images of the Southern Cross or, late into the the night, upside-down constellations from the northern hemisphere."
Lunch at a local winery in the Mutere Valley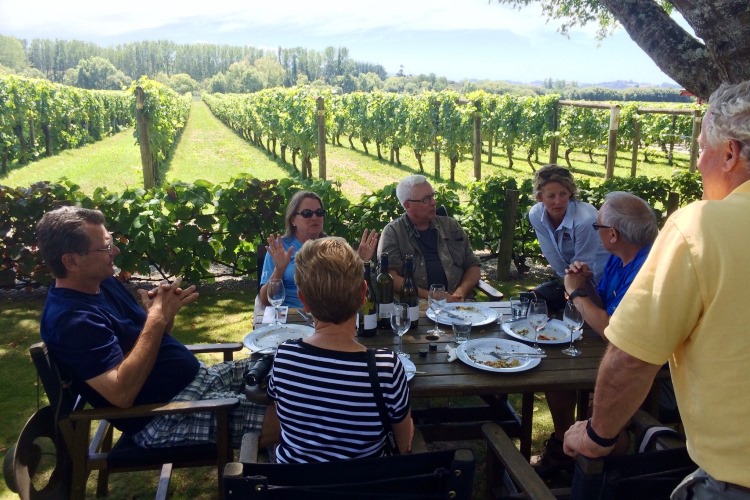 "On Day #8 while transferring from the Abel Tasman to the Marlborough sound, we stopped at a local vineyard for lunch and a bit of a taste of New Zealand's finest chardonnay. Excellent. One of the earliest of New Zealand's vineyards it was an absolute highlight."
To read more about our tours in New Zealand simply click here. To learn where the Marstons are off to next, please visit our President's Tours Page. To request a free VBT catalog in either print or digital format, please click here. If you would like to reserve a vacation or speak with one of our Tour Consultants, please fill out this form or call 800-245-3868. They are available Monday-Friday from 8:30am to 6:30pm EST and Saturdays from 10:00am to 3:00pm EST.