---
Here are five funny reactions you might get when you tell your friends about your Big Trip destination.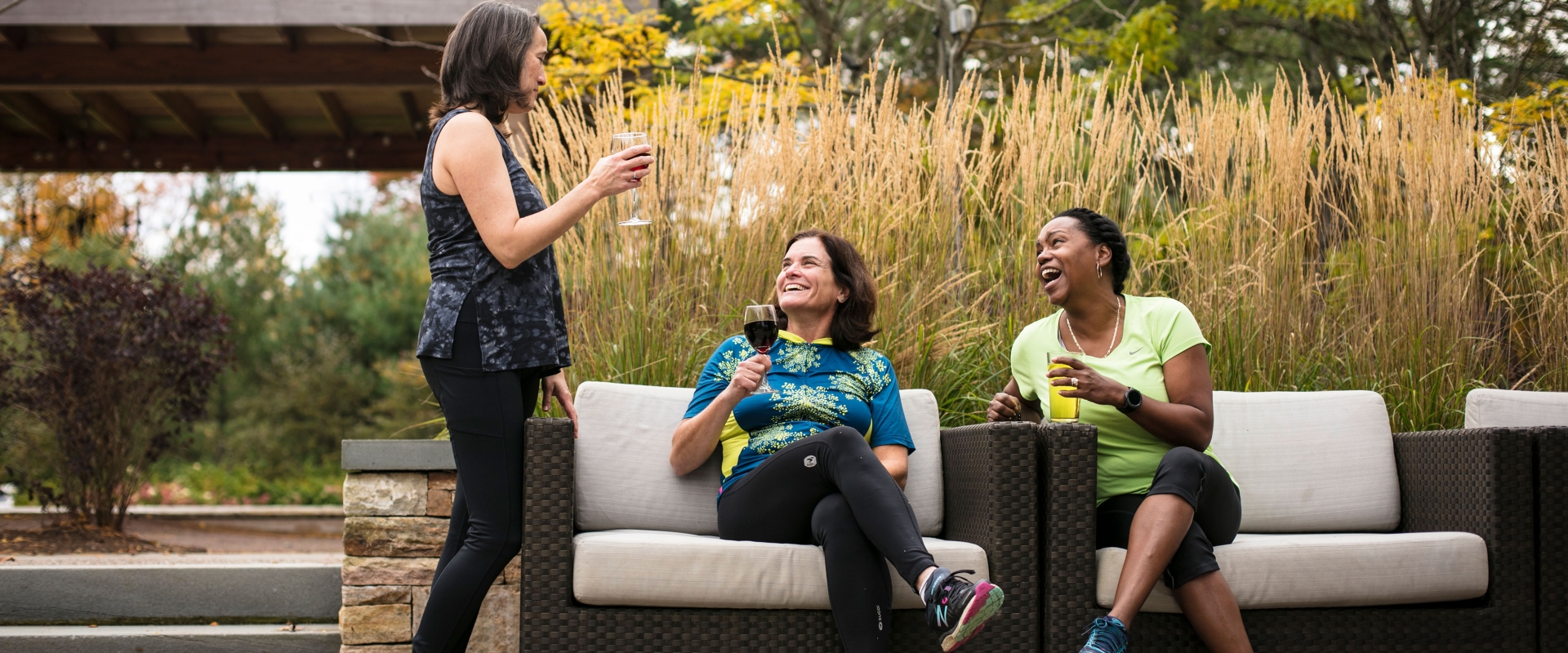 Your Friends Have Questions—VBT Has Answers!
It's natural for friends and family to have questions when you announce a brave new adventure. Let's say you're getting ready to take the Big Trip of a lifetime—that one that's a little outside your comfort zone. Perhaps you're planning an adventure on the other side of the world—like South Africa or Vietnam—or maybe you're getting ready to visit Europe for the first time. No matter the destination, your friends and family will have a range of reactions—from excited and encouraging to… well… kind of funny. Here are five funny reactions you might get when you tell your friends about your Big Trip destination:
"But You're a Vegetarian! What Will You Eat?"
VBT's guided bike tours include many wonderful meals—and vegetarian options are plentiful. But when it comes to dietary restrictions, some destinations offer stronger options than others. This is where our expert Tour Consultants are a valuable resource! A quick call to 855.445.5524 puts you in touch with our knowledgeable, friendly staff who will be happy to answer your questions and help you pick a destination that offers the culinary experience you're looking for. When you book your tour, just let us know you need vegetarian meals and we'll be happy to accommodate.
"I've Seen How You Pack, and You'll Never Get It All on a Bike."
When you take a VBT Guided Tour, all you have to do is get that big suitcase of yours onto the airplane. At the start of your tour, we'll pick you up from the airport, load your bags into the van and whisk you off to your first hotel. On cycling days, each bike is equipped with an ample rack bag where you can store your wallet, purse and any personal items you need for a fun day of exploration. Your cycling route is accompanied by your local trip leaders and a support vehicle stocked with snacks, water, a seat when you need one, and a place to store that incredible landscape painting you just couldn't resist picking up along the way. When it's time to change hotels, just drop your suitcase in the lobby where it will be loaded onto the van and bustled off to your next hotel room. You'll scarcely lift a finger on luggage until your return flight home.
"Good Luck Finding Flights! It's a Nightmare."
Not for you it isn't. At least, not when you opt for a VBT Bicycling Vacation with Air Package Plus. With our long-established relationships in the travel industry, VBT gets the best deals from major airlines worldwide—and we pass those savings on to you! We scour the skyways to find itineraries with the fewest stops and shortest layovers to ensure the most comfortable trip. Want to make changes to your itinerary? Sure thing! We can accept changes until 95 days prior to departure. Want to customize your air travel? No problem! VBT offers Custom Air options on many tours—just call us at 855-445-5524 and ask your Tour Consultant for details.
"The Only Thing You Can Say in Portuguese is 'Thank You.' How Will You Get Around?"
You don't have to be an expert in the local language to have fun when you travel with VBT. Fortunately, our multilingual trip leaders speak the local languages, know the regional customs and are happy to help. They'll give you pointers to help you interact with shopkeepers and restaurateurs—expanding your vocabulary with key phrases that make it fun and easy to explore on your own. And with VBT's Guided Tours, most meals are included, so there's no need to read the menu or order food on your own. No matter what, the words "thank you" are always appreciated—in any language.
"You Can't Stand Wearing Bike Shorts!"
If super tight cycling shorts aren't your style, you're in good company. The important thing is your comfort—and VBT has a range of bicycle options to ensure you'll have fun and feel great in the saddle. Our hybrid comfort bikes are designed to give you an upright riding position and are available in step-through and step-over frames. Or, you might select a road bicycle with drop handlebars for a speedier riding posture—and aluminum and carbon frame options are available for many destinations. To get an extra push of support up those steep hills, the electric-assisted bike is a great choice and is available on many tours. And if you're looking for a little extra padding on the posterior, many VBT bicycles come with soft padded seats. When you book your tour, your Tour Consultant will walk through your bicycle options to ensure sure you're set up with a bike, and saddle, that's comfortable for you.
So, go ahead and plan that Big Trip of a lifetime! Our VBT Tour Consultants are eager to help—pointing you in the right direction with optional activities, sight-seeing, or Tour Extensions that will help you reach your goals. Just a quick call to 800-245-3868 will put you in touch with an expert Tour Consultant who will be happy to help you build a plan that ticks every box.