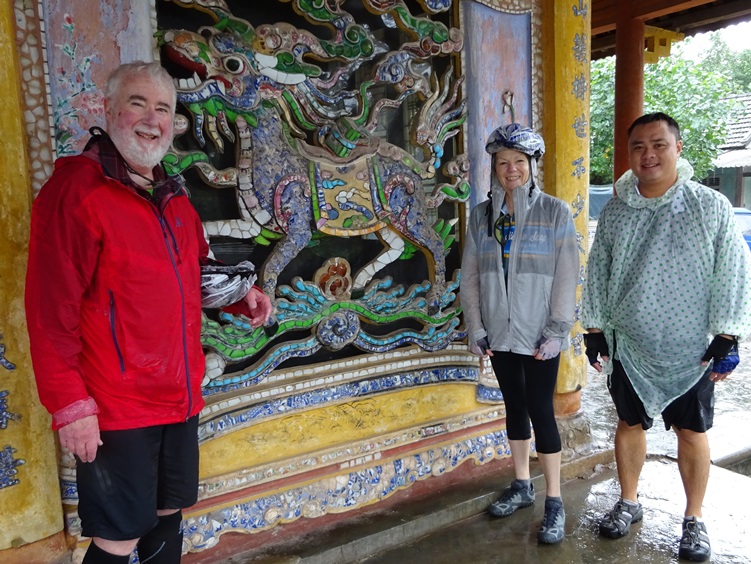 We are always amazed at how devoted many of our travelers are to the VBT experience. Avid "VBTers" (as we like to call them) tend to bring so much knowledge and inspiration to first-time travelers on our tours. Tom S. and Sarah T. are 13-time travelers who have journeyed from Africa to Asia to Europe to right here in the U.S.A. with VBT over the past 14 years—and have done back-to-back trips a few times! We had a chance to ask them what they love about active travel and some of their favorite aspects of traveling with VBT.
How long have you been a fan of active travel and how did you first hear about VBT?
Sarah and I have been fans and supporters of active traveling for more than 30 years. When we were cycling in Vermont back in 1992, we crossed paths with VBT. We looked over the VBT brochures and thought to ourselves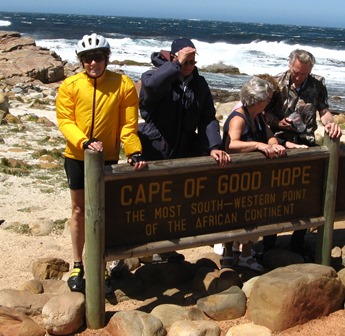 "Maybe we should give them a look and pick one of their rides in an area close to our home in Seattle!" and we took our first VBT trip in the Canadian Rockies—an ambitious and wonderful sojourn—a few years later.
Since that first bike tour in Canada, you've been everywhere from Italy to South Africa to Slovenia to Vietnam with VBT. What is it about VBT's vacations that keep you coming back year after year?
A major reason is that VBT has made the flight links for all of their trips relatively seamless. But it's the range and breadth—including culture, history, geography, politics, cuisine, people, locations, and connections—of each VBT trip that has exceeded even more than we expected. The most compelling elements have been the qualities and abilities of the superb trip leaders with whom we have had the privileges to interact. We even keep in contact with some of them through e-mail and love hearing about their current activities.
What is your favorite destination that you've been to with us so far and what makes that tour so memorable?
Each of the more than dozen tours remains memorable for us. We frequently reflect on some aspects of these tours and remember which parts of each trip remains vibrant for us. Our most recent memorable trip was cycling along the coast of Vietnam, followed by three days in Cambodia. This was Tom's first return to Vietnam since 1962 and refreshed many memories, mostly positive, for him. Before traveling there, we spent a fair amount of time reading books, watching films, and talking to people about their experiences in Southeast Asia so that we could fully take advantage and be prepared while traveling there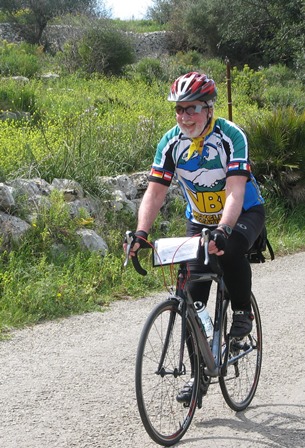 Can you share some of your thoughts on the camaraderie that develops between group members over the course of each vacation? Have you stayed in touch with anyone you've met through VBT?
We have traveled with some of our friends we met on a cross-country ski trip we did with VBT, and have stayed in touch with them and love hearing about the other recent VBT hiking trips they've done. We met some great friends on our most recent Vietnam and Cambodia tour and look forward to seeing them again soon.
You've taking back-to-back tours to Normandy and a Bike & Barge vacation along the Moselle River for this year. What are you looking forward to most about your first barge tour and why did you decide to do back to back trips again?
Since we fly from Seattle, whenever we travel to Europe it makes sense to do back-to-back trips when you've come that far. We are looking forward to the barge tour, as this will give us another way to experience a part of Europe. We are already reading some books and watching some films to give us greater context for our upcoming experiences. Cycling in Normandy will be a first for both of us. Starting in Paris for a couple of days will rekindle our experiences from a number of previous visits, going back to 1968.
Have you thought about where you want to go in 2016 yet?
We actually haven't thought that far ahead yet since 2015 is a somewhat watershed year for each of us. We were in Asia when the year began, in June Sarah will be taking a hiking trip with a friend to Peru, and we are taking these two VBT trips in the fall.