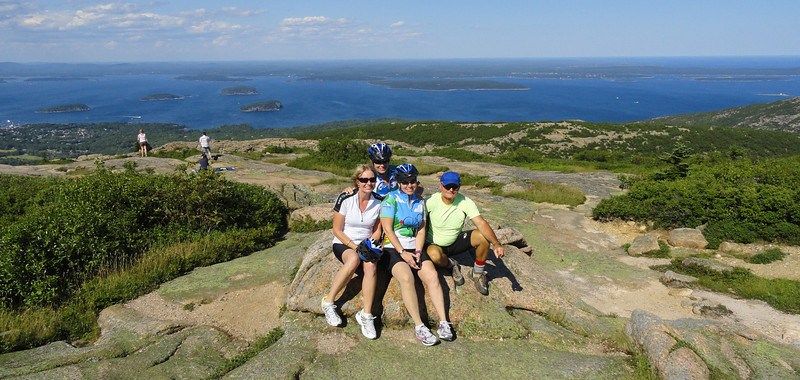 Mount Desert Island, home to Acadia National Park and the bustling summer community of Bar Harbor, is known for a dramatic coastal landscape that was carved by glaciers and the powerful ocean which provides the perfect playground for bikers. Travelers on our Maine Coast: Purely Acadia biking tour will explore beaches and mountains on the park's many trails, as well as delve deeper into the history of both the vacationing elite and blue-collar communities that have inhabited Mt. Desert Island for over 150 years.
Once the domain of the Wabanaki people, the town of Eden— now called Bar Harbor, Maine— was first settled by Europeans as early as the 1760's. Early industries included fishing, shipbuilding and lumber working until tales of the island's renowned beauty brought artists from the Hudson River School, like Thomas Cole and Fitz Henry Lane, to paint its scenery. Soon the inspirational paintings attracted journalists, hunters and rusticators to see the land for themselves. The first hotel in Bar Harbor was built in 1855 and the first summer estate was completed a mere 13 years later. As tourists, transplants and wealthy families began to frequent Mt. Desert Island, the history of Acadia National Park would be forever changed.
During the height of the Gilded Age, iconic American families like the Rockefellers, Astors, Vanderbilts, Fords, and Morgans all had summer estates on the island. In fact, it was J.D. Rockefeller who donated over 50 miles of carriage paths and woodland roads from his land to then called Lafayette National Park—many of which are still used today by a vast majority of the park's visitors. After 18 years of development under the design of Landscape Architect Beatriz Farrand, Lafayette NP expanded and was renamed Acadia National Park as homage to the former French colony that used to envelop present day Maine.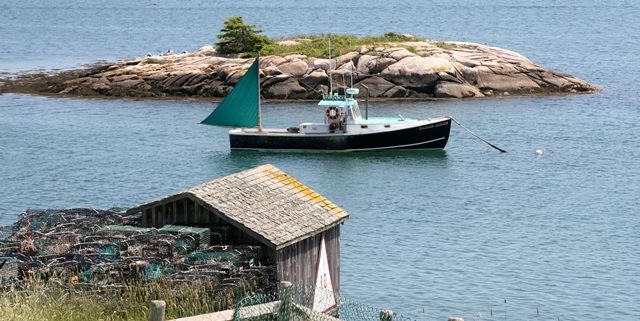 During our VBT tours in Acadia, we'll also learn about the history of the island's local residents and about the famously laid-back life in Downeast Maine. Our travelers will board a mail ferry to Little Cranberry Island and visit this pristine hamlet, which hosts a year-round community of lobstermen, boat builders, craftsmen, and those who opt for country living. Here we'll learn about local life from a lobsterwoman and stop by the Islesford Historical Museum before boarding the ferry back to the mainland.
For more information about VBT's Maine Coast: Purely Acadia​ biking tour, click here. To request a full catalog with all of our vacations please click here. If you would like to reserve a vacation or speak with one of our Tour Consultants, please call 800-245-3868, available Monday-Friday from 8:30am to 6:30pm EST and Saturdays from 10:00am-3:00pm EST.