The Spreewald (which is pronounced Spray-valt and means 'Spree Forest') is a unique region of eastern Germany that may be a bit of a misnomer, as it has more lush wetlands, grassy fields and tranquil waterways than you'd expect from a so-called forest. Home to thousands of different flora and fauna, the Spreewald was named a UNESCO Biosphere Reserve in 1991. Travelers on our new Berlin to Dresden: Hidden Gems of Eastern Germany Bike Tour—which debuted this month—will enjoy cycling, exploring the landscape, and meeting the locals for two full days during the tour.
A Unique Ecosystem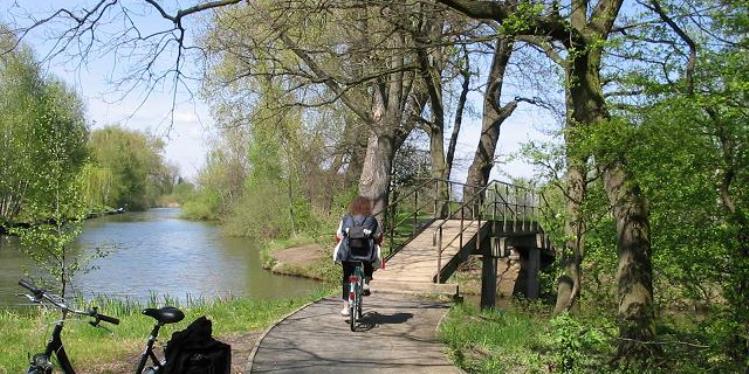 Colloquially known as "Germany's bayou," the 750 miles of waterways and navigable canals are home to almost 20,000 different types of flora and fauna—so be sure to keep an eye out for the many bird and fish species that are protected here during our stay! We'll get to explore the Spreewald from both land and water as we cycle along the easygoing and scenic Gurken Bike Path, as well as be treated to a boat ride.
Appetizers on a Kahn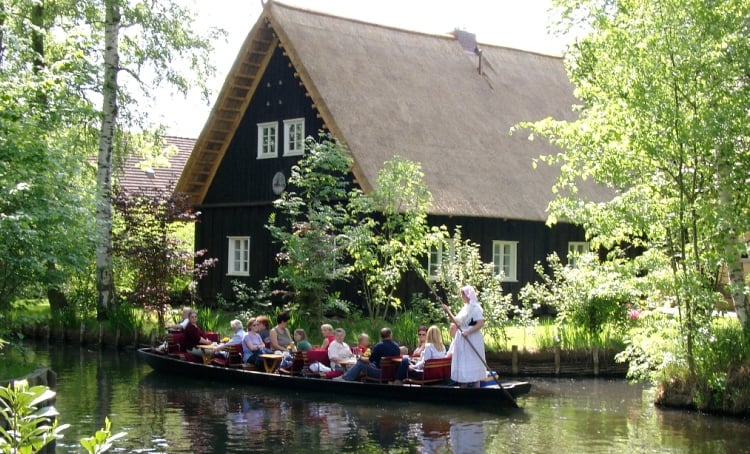 A highlight on Day 3 of the tour is our group's evening ride on a traditional, flat-bottomed boat known as a kahn—the perfect vessel to cruise the Spreewald's narrow, winding canals. During the ride, our boat driver will regale us with tales about the rich history of the Spree and the unique language, clothing and customs of the Sorbs—the Slavic people who originally settled in the region—while we enjoy complimentary hors d'oeuvres as we cruise.
Visit with a local Family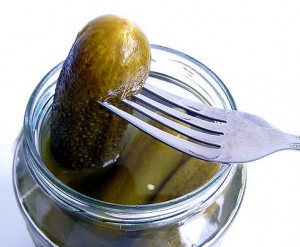 Agriculture plays a vital role in the lives of many Spree folk, and a growing off-shoot industry in the region is pickling vegetables. Our group will get to learn about this first-hand when we meet a local family who run a generations-old pickling business. Their family's fascinating story can be traced back to World War II and how the family lost their business when East Germany fell behind the Iron Curtain, only to purchase it back from the government following German reunification. Today, the family cures and bottles the fruits and vegetables grown by many local farmers, and we'll sample some of these tasty offerings during our visit.
To learn more about how you can visit this region on VBT's Hidden Gems of Eastern Germany tour please click here. If you would like to reserve a vacation or speak with one of our Tour Consultants, please call 800-245-3868. They are available Monday-Friday from 8:30am to 6:30pm EST and Saturdays from 10:00am to 3:00pm EST.
Related Blog: 5 HIGHLIGHTS OF VBT'S NEW BIKING TOUR IN EASTERN GERMANY